2020-2021 Athlete Representative Panel Report
This article forms part of a series of reports which accompanies the 2020-21 BF Annual Report.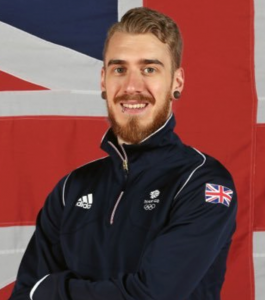 None of us as Athlete's believed one year ago that one year on, most of us would still not competed at international level, or been able to keep a normal training routine for more than a couple of months in a row. This being in an 'Olympic Year' makes it all the stranger!
To say it has been a strange year for high level fencers is an understatement, but as Athlete Reps we have made sure to keep ourselves available to fencers in our relevant weapons, although with little actual fencing, competition or selections happening, we do realise that it has had to be a quiet year on this front for all GB fencers. Despite this quiet year we have still contributed to Selection Policy documents and been involved in the ongoing development of BF Culture/Welfare. In addition to this we now have scheduled quarterly meetings with the CEO, and will continue to attend Board Meetings when possible.
It was fantastic to see the group of our fencers attend the European Zonal Olympic Qualification event, and we commend them for their strong performances in such difficult circumstances, with no doubt much experience gained from such a unique event. We are also very excited to see Marcus compete on the biggest stage in Tokyo.
In the near future will come the nominations and elections for the Athlete Rep Panel for the Paris Cycle. Regardless of the names or faces on the panel I know we are exciting to be Moving forwards in to hopefully more normal times, in both fencing and normal life, and believe that the Senior GB Teams with the continued support of the Athlete Rep Panel are ready for a successful and rewarding Paris 2024 Cycle.
James Honeybone, Chair