SAFEGUARD EXPLAINED
Last updated: June 22nd, 2023
Why SafeGuard?
SafeGuard starts from the premise that the wellbeing of everyone in fencing is our number one priority, and we want everyone to share that view. We want people to share our passion for creating an environment where everyone can:
Be safe
Have fun
Feel welcome
This message runs through all our safeguarding offers and takes a cradle-to-grave approach, and includes children and adults alike.
What will SafeGuard look like?
SafeGuard is a personal learning journey that will take members through courses and CPD depending on their role within our community.
It all starts with Core. Core is what it says: it is the core of our six year training programme. Everyone who requires safeguarding training (perhaps to be on the Coach Register) will start at this point. Once you have attended Core, we will then offer a new CPD approach which allows you to develop your skills in a flexible way. You will be able to choose a minimum of one module for the next six years from a bank of online learning resources, which will cover a range of different topics specific to your role, with a short Core refresh in Year 4. This approach will allow you to develop your safeguarding knowledge and skills  over time.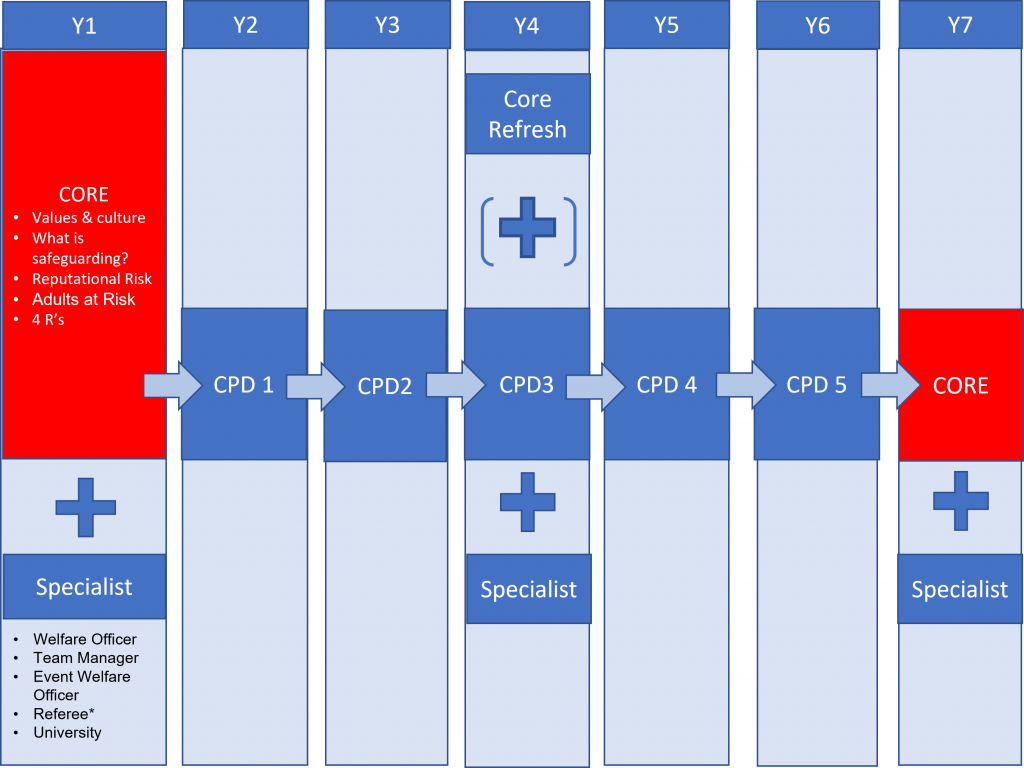 What is SafeGuard Core?
SafeGuard  Core is a bespoke safeguarding training course for fencing. It will be delivered through a virtual classroom and will take three hours. It will cover the following:
Understanding that "SafeGuard" is everybody's responsibility.
Understanding that "SafeGuard" runs through everything that BF and its membership are engaged with.
How to contribute to a safe and inclusive culture.
Developing an understanding of the 4 R's.
Who needs Core?
Anyone who is on a workforce register will need to do SafeGuard Core when their current safeguarding training expires. Please see the columns below that show SafeGuard Core within the requirements for roles: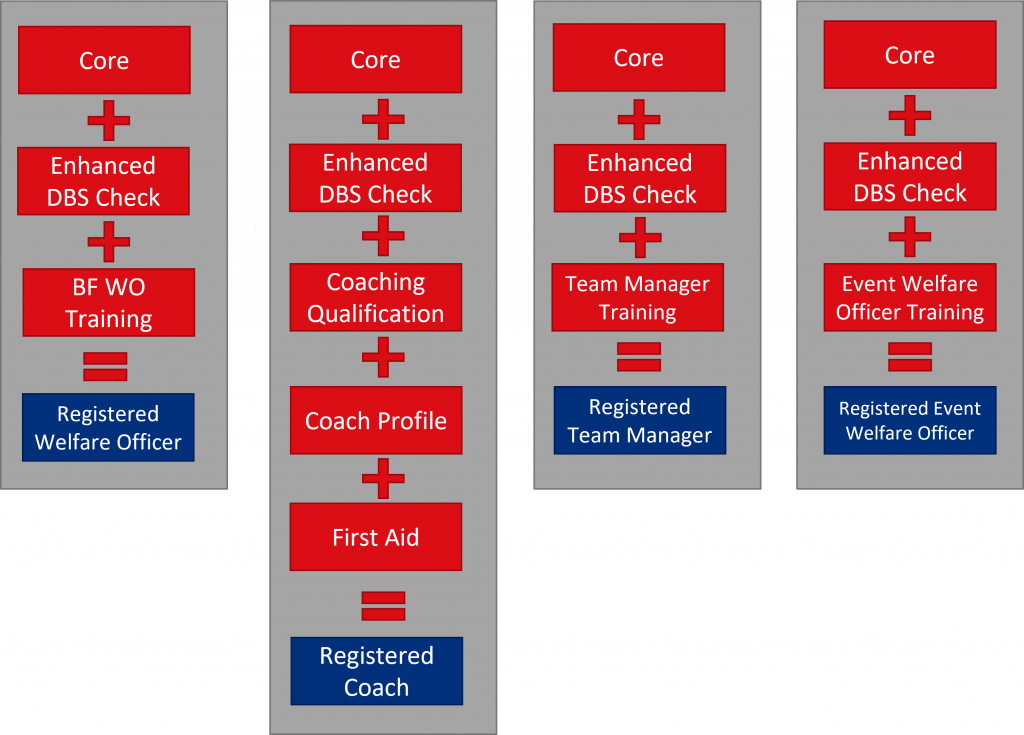 Core will be adopted for register requirements from end of June 2023. We will not accept any alternative safeguarding training in England and Wales attended after the 31st July 2023.
What about existing training?
Your current certificates will be valid for three years. For example, if you completed your Safeguarding and Protecting Children course in March 2022, you would need to attend a SafeGuard Core course by March 2025. You are welcome to attend a course sooner than the expiry, but will then enter into the SafeGuard programme at that point and need to undertake annual CPD in order to keep your registration.
How do I access the training?
Core, BF Welfare Officer, Event Welfare Officer and Team Manager training will be delivered as face to face training, either online through a virtual classroom, or in person.
CPD Modules will be available shortly through the BF Learning Platform.
Any enquiries, please contact us.