2022-23 Annual Report – Membership & Clubs
This article forms part of a series of reports which accompany the 2022-23 BF Annual Report.      
Membership Overview 
BF's individual total membership at the end of March 2023 was 10939 in comparison to 10092 in March 2022, 6457 March 2021 and 10630 in March 2020. With a membership peak of 11,131 in October 2018, individual membership can now be considered recovered to pre-pandemic levels.
Total number of BF affiliated clubs was 400 at the end of March 2023. Comparatively, March 2022 saw a total of 396, 382 in March 2021 and 436 in March 2020.
Financially, membership income ended at £386,615, this figure includes both individual and club membership.  Cash sales taken for individual membership increased again during the year (£382,527 to £388,757) and 40% (£152,918) continues to be passed on to Home Nation Associations to support grass roots development.
The spread of membership types remains consistent with previous years' figures, the Competitive category still being the largest category of membership:

Home Nation splits remain broadly consistent with previous years, both across the Home Nations and within membership categories:

U18s continue to make-up around 47% of the membership and, irrespective of age the gender gap remains around 68%/32% male to female.
Membership & Club Activities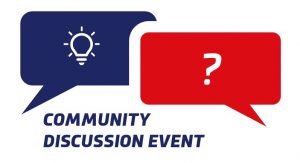 Online Community Discussion Events continued throughout 2022-23 with 21 separate sessions held and over 546 sign ups across 164 clubs. The club admins and welfare officers sessions continue to be a regular feature and engage attendees on general topics such as funding, event supporter roles and safeguarding as activity has continued to increase post pandemic.
Online discussions continue to engage different members of our community (for example Referees, Event Organisers, Volunteers, Students, Community Groups) on a variety of topics such as Referee remuneration, Ranking Schemes and Environmental Sustainability.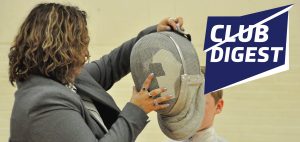 The quarterly Club Digest continued throughout the year providing BF affiliated clubs with information on a variety of topics including restarting fencing, funding opportunities and club volunteer training opportunities.
The first full GB League season was officially launched in October 2022 following the pilot phase. 5-Hit and 15-Hit formats are available across each weapon with traditional boundaries of age groups and gender removed, so that members (BF Recreational level or above) can fence each other and earn GB League points. Between October 2022 and March 2023, there were 60 individual GB League fixtures hosted across all six different formats.
The BF Community Awards continue to recognise some of the best clubs, coaches, fencers and volunteers for their contribution to fencing. Winners for the 2021-2022 season were announced (full list here). The panel was made up of colleagues from England Hockey, Swim England and Playwaze.
Nominations for the 2022-2023 season open October 1st 2023.
Looking Ahead 2023-24
Our additional focus areas over the upcoming months will be:
Members
Clubs
Supporting clubs to grow the sport through grassroots by focusing on improving access to resources regarding safeguarding & welfare as well as developing inclusion opportunities for wheelchair fencing and beyond.
GB League
Improving the online experience for members
Introducing Made of Mettle awards for volunteers and supporters
Community Awards
Review of the Annual BF Community Awards (note, these are not the same as the BF Honours)
Further engage the community and celebrate its members
Don't miss the latest news. Subscribe to our weekly summary email, The Fencing Digest, featuring the previous week's latest news and announcements. Sign up here.