2023-24 TAP MENTORING PROGRAMME OPEN FOR NEW APPLICANTS
The True Athlete Project (TAP) mentoring programme for 2023-2024 is now open for new applicants.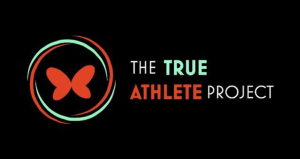 What is The True Athlete Project (TAP)?
The True Athlete Project is a charity which works to reimagine sport as a vehicle for a more compassionate society. They work across disciplines to design innovative mindfulness based training techniques and programmes that engage sport as a powerful tool for self-mastery and increased overall awareness. Read more about TAP here. 
British Fencing and The True Athlete Project
British Fencing and The True Athlete Project have been collaborating since 2019 to embed a whole-person, socially conscious approach to sport into the fencing community. TAP works throughout British Fencing, with leadership, volunteers, coaches, parents, and athletes at all levels. The partnership is practical, creative, responsive, tailored, and needs-led. TAP delivers classes and workshops, provides consultancy, delivers mentoring programmes, produces research, and more. 
What is mentoring?
Mentoring is proven to be among the most effective tools we have for enabling transformational growth and development in people. A mentor is someone who has stood in the same shoes, lived similar experiences and now wants to support others to get the absolute most out of their lives. Mentoring empowers people by helping them see options, make choices, and take responsibility for their decisions. It is a mutual learning experience, where both mentor and mentee stand to gain a great deal. Indeed, mentors often feel that they are getting more out of the experience than their mentee. 
What is the TAP Mentoring Programme?
The True Athlete Project offers a transformational, year-long mentoring programme which matches senior fencers with aspiring youth fencers, who would not otherwise have access to high quality and individualised support. The TAP experience is unique to each individual, and responsive to personal needs, dreams and challenges, and takes a personalised approach to matching mentors and mentees, to make sure that every experience will be unique.  
Mentees not only receive the nurturing support of an incredible role model, but also receive a pioneering, holistic curriculum of mental skills training. The TAP programme  allows athletes to move through the curriculum in their own way. Mentors are trained in how to guide their mentees through the curriculum, and are also given advanced tuition in mentoring and communication skills. 
​The TAP curriculum themes are: 
-Performance 
-Identity & Values 
-Mindfulness 
-Community Responsibility 
-Nature & Connectedness 
Case Study:
Phoebe Newton-Hughes first joined TAP as a mentee on the British Fencing mentoring programme in 2018. Through the transformative experiences she had on this programme she chose to continue her own growth and development and pay the experience she had forwards to another young athlete. In doing so she became the first mentee on one of the TAP programmes to graduate upwards to become a mentor.  
"The True Athlete Project was a truly unique experience that left a profound impact on me as a person and an athlete. It provided the kind of support that I had been missing for most of my sporting life and its holistic perspective and nurturing support is something I can only hope every young athlete will one day be fortunate enough to experience. I feel so grateful for and connected to my time as a mentee that I could not be more proud to now be a part of the project as a mentor and pay that forward for another young athlete." 
*See the TAP Speaks series for an interview with Phoebe (and other BF mentoring programme alumni)
Who can be a mentee?
Any young fencer, aged 15 – 24, committed to developing through sport, who would benefit from the personalised, nurturing support of a senior international level mentor. 
Please note: The 2023 intake has now closed for applications. 
Who can be a mentor?
Any elite level current or former fencer, who wants to give back to the next generation. Someone who would like to receive a variety of professional training opportunities and enjoy a hands-on experience of holistically supporting a committed young athlete. 
Please note: The closing date for applications is midnight on the 18th August 2023. 

Basic Timeline
31st July 2023: Application deadline 
Late August 2023: Interviews and matching 
September 2023: Mentor training 
Late September 2023: Mentoring year begins and runs until July 2024.
---
Don't miss the latest news. Subscribe to our weekly summary email, The Fencing Digest, featuring the previous week's latest news and announcements. Sign up here.