BF CEO RECEIVES IOC SAFEGUARDING OFFICER IN SPORT CERTIFICATE
After an 8-month course, BF CEO, Georgina Usher graduated from the IOC Safeguarding Officer in Sport Certificate Programme.
As part of its ongoing efforts to promote athletes' safety, the International Olympic Committee (IOC) launched the "International Safeguarding Officer in Sport Certificate". BF CEO and FIE Safeguarding Officer Georgina Usher successfully applied to join the first cohort which began in September 2021. The graduation ceremony took place in Lausanne at the Olympic Museum on the 12th September,
This eight-month course was developed by the IOC in partnership with an Academic Advisory Board of international experts that is overseen by three Programme Directors. It was delivered by a wide range of experts and practitioners from around the world who specialises in safeguarding and child protection in sport.
Georgina Usher said, "All participants have the right to enjoy our sport free from harassment and abuse whatever level and whatever environment they are fencing in. I am extremely grateful for the opportunity to attend this comprehensive programme which has provided me with additional skills and knowledge to better support and deliver on safeguarding objectives both in my role as CEO in BF and internationally in my role as FIE Safeguarding Officer".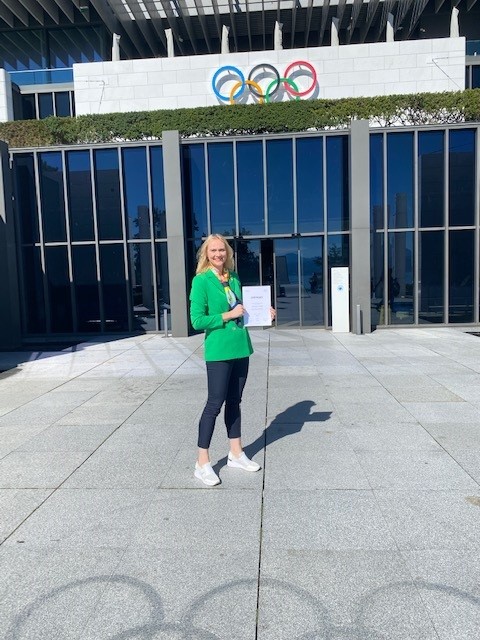 For more information about Safeguarding in British Fencing please see here. To make a report to BF please click here,
For more information about the work of the FIE in Safesport or to make a report to the FIE please click here,
Don't miss the latest news. Subscribe to our weekly summary email, The Fencing Digest, featuring the previous week's latest news and announcements. Sign up here.