BRITISH FENCING AWARDS 2018
In September our fencers and lead coach had the honour of being recognised in the British Fencing Awards of 2018, with Peter Rome winning the 'Performance Coach of the Year',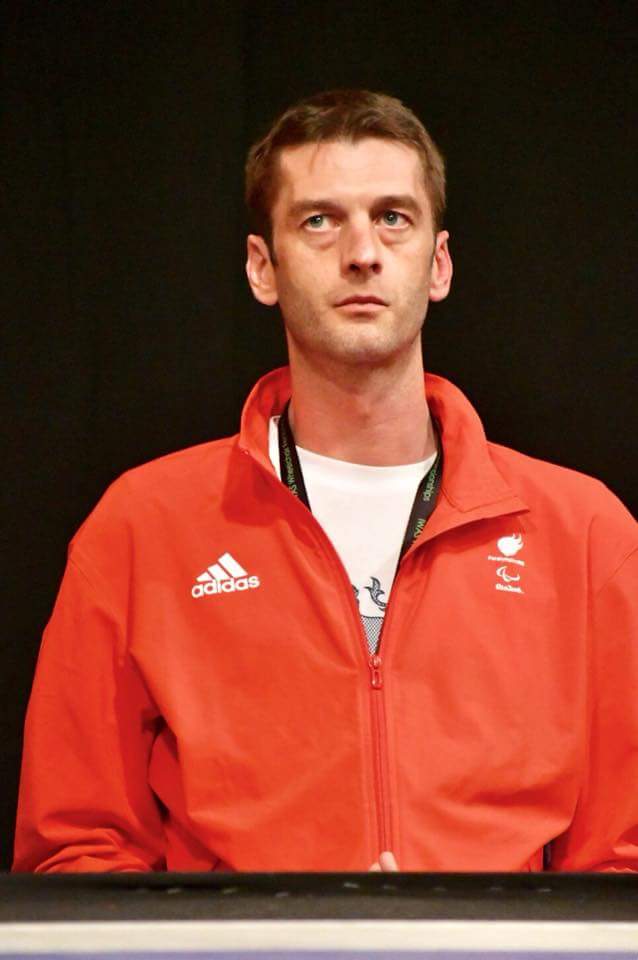 Peter Rome
and making the lists of finalists were Dimitri Coutya in the 'Athlete of the Year' category and Jonathan Collins in the 'Sports Personality of the Year"
Jonathan Collins
This post was originally published on the British Disability Fencing website and has been replicated on the BF site, after BDF transferred responsibilities to BF in April 2022. 
Don't miss the latest news. Subscribe to our weekly summary email, The Fencing Digest, featuring the previous week's latest news and announcements. Sign up here.