BRONZE MEDAL FOR BROOKE IN GRENOBLE EFC FOR CADET MEN'S EPEE
Alec Brooke secured his third medal of the 2021-22 season at the EFC cadet epee event in France.
In a strong field of over 220 fencers from the USA, Italy, Germany and France, Alec put on an impressive individual performance again to maintain his European ranking.
Alec lost a poule fight for the first this season to be seeded 36 for the direct elimination stages, receiving a bye directly to the last 128 round. He confidently beat his first opponents Aruslanov (AZE) 15 -9, Park (USA) 15 – 4, Puliti (ITA) 15 – 7. Confident before the fight, he dispatched that Italian with an aggressive gameplan straight from the line, using controlled movement and faster point speed restricting his opponent to get into the fight.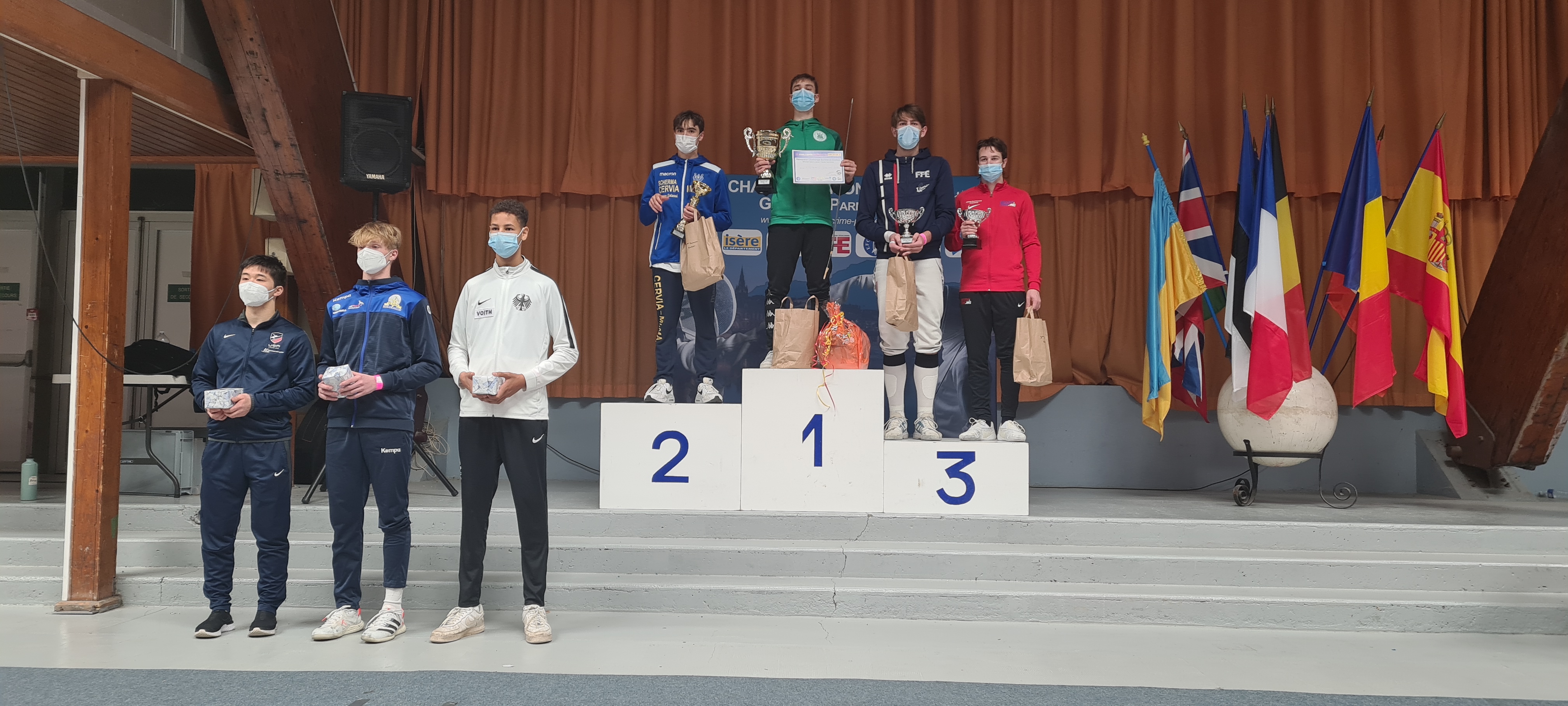 Alec's last three opponents were all Pommellers. After a tricky start, Alec changed the timing of his preparation to get inside Loncar's (USA) distance, overturning an 8-6 deficit to win 15-11, setting up the quarterfinal match with Beulau (GER). The tall German took an early lead to 3-0 with three fast stop hits. Alec worked quickly to level the score at 3 all before both fencers forced each other to take risks to 14 all. The last point was pure courage, Alec rushed straight from the on-guard line to give his opponent no time to think, wrapping his blade up to take the win.
Tamas Kovacs of Knightsbridge Fencing Club said "this match, and the match with the American was very much a test for Alec's mental game. He had to rush from the line for the last hit as he had exhausted all of his other options earlier in the fight."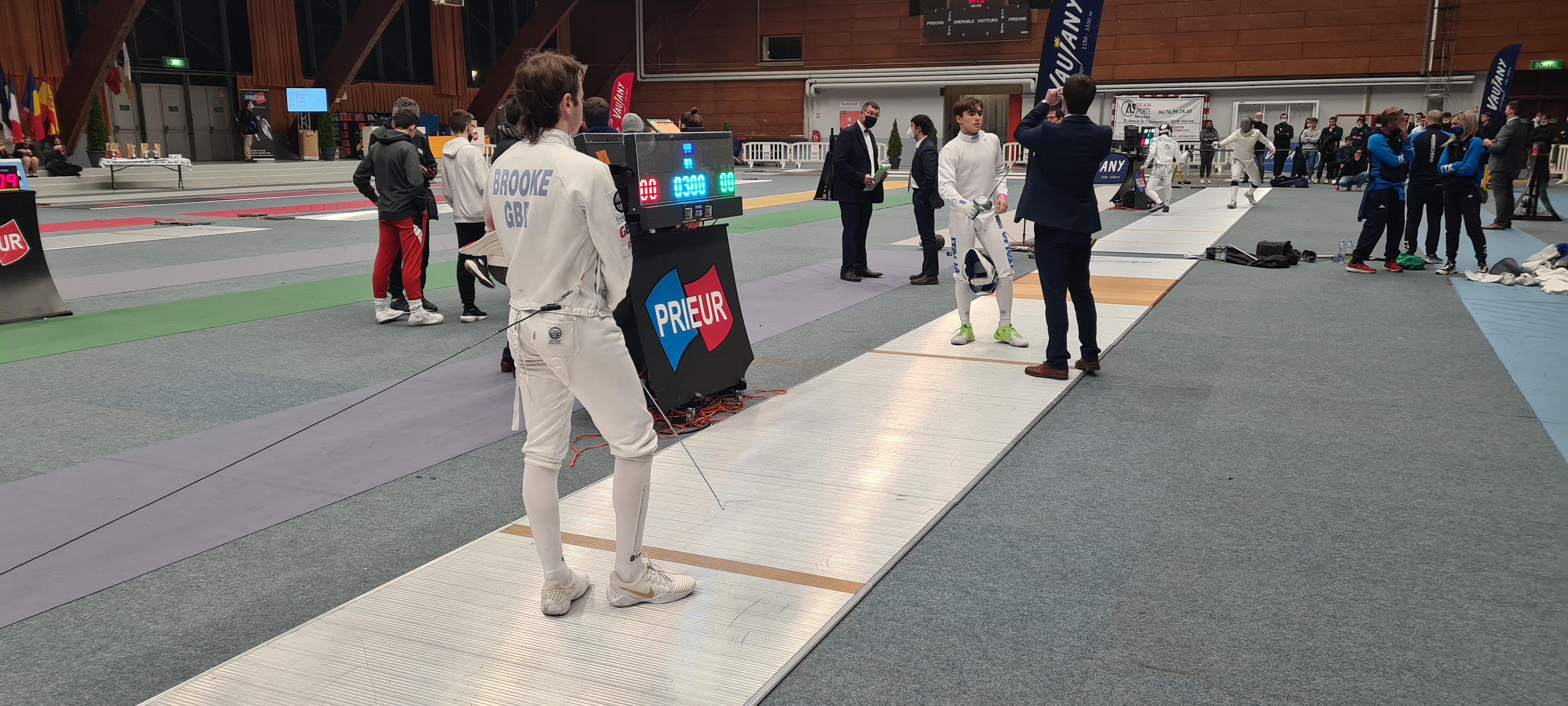 His opponent in the last 4 was the unorthodox Pommeller from Italy, Galassi. Having met a few times before and never beaten him, this match proved to live up to the challenge. Galassi was able to match Alec's movement and speed of hand with superb stop hits and parries and went on to win the match 15 -11.
'I made a lot of mistakes in that match, my hand wasn't going first. I am always very hard on myself as I never like losing." stated Alec after the match.
"In a tough competition, I am very please with third today for Alec. Losing to a fencer today gives us some more things we can work on in preparation for the Euros and Worlds. Today allowed us to see where we are and what we need to do to be ready."
The final was won by Pietrobelli from Italy 15-13.
Don't miss the latest news. Subscribe to our weekly summary email, The Fencing Digest, featuring the previous week's latest news and announcements. Sign up here.