CHANGE IN PROCESS FOR DBS CHECKS
Last updated: 6th November 2023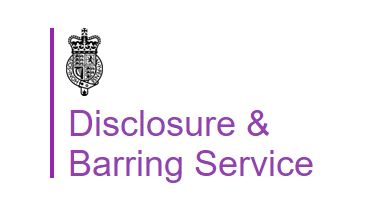 From today, British Fencing will be changing the way that DBS checks are being undertaken for our fencing workforce in England and Wales. We have made the decision to move checking providers from Vibrant Nation to Know Your People (KYP).
Why are we making this change?
We were aware that many clubs were struggling with the management of the DBS process and this was taking a disproportionate amount of club resources.  We were also aware that the previous process was creating some potential for checks either being delayed or being inaccurately carried out. It also created some gaps in the process which meant that there was the potential for checks to not be properly undertaken.
BF wants to make sure that the checking system is as foolproof as possible going forward.
What does this mean for you?
Checks will now be initiated centrally by British Fencing through KYP.   You will need to apply to BF to start the process using this form: New DBS Check Request
BF will send you a link to start the check by email. You will then have the opportunity to undertake document verification in one of three ways.
The quickest way will be by digital ID verification. This means that everything can be done immediately without the need to involve anyone else and your check can be completed within around 15-20 mins.
The second route is to take your documentation to selected Post Offices, or the third route will be at selected BF events.
There is a small charge for each of these services.
What does this mean for clubs?
Clubs will no longer have to do checks and take the responsibility to do document verification.
How do I get a check now?
You will need to complete a new checks form which will then allow BF to send you a link to start the check.  Once you have the link to the KYP platform you follow a simple and quick online process and if you have the right documents in place can be completed in around 15 to 20 mins.
The results of the check normally take around 24-48 hours to come through, and the certificate will follow shortly after.
Do I still need to register for the Online Update Service?
Yes, you do. This is completely separate to the KYP service and is now a requirement for anyone on a BF workforce register. You need to do this within 30 days of the date of your certificate directly with DBS. 
I am already using the Online Update Service, do I need to do a new check through KYP?
No. The new system is for new DBS checks only, or those that have expired and you are not using the Online Update Service.
If you have any questions about the new process then please contact BF here: [email protected]