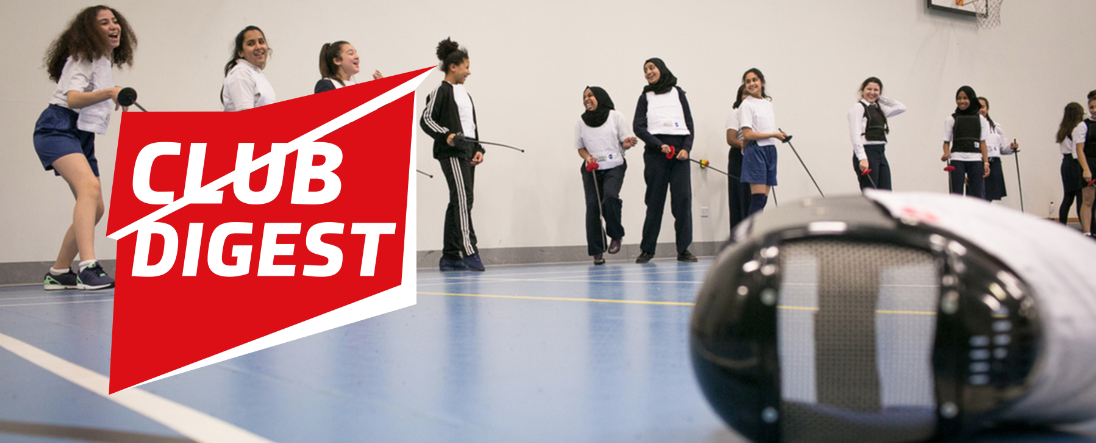 Is fencing more than a sport?
In 2016, British Fencing and Maslaha formed a partnership that would see the creation of Muslim Girls Fence.  A project that would lead to challenge misperceptions of and raise aspirations among young Muslim women, in the light of the complex discrimination experienced by this group on the basis of both faith and gender.
We know fencing is a sport that builds confidence, resilience and self-worth. Ibtihaj Muhammad's mentor, former Olympic medalist Peter Westbrook, describes the strong potential of fencing as 'a springboard to go to higher heights'.
Fencing has also been shown to attract young people who may not typically be involved in sports.  Young women fencers, in particular, tend to have creative interests that set them aside from their peers.  This offers an interesting opportunity to open doors for participation in physical activity to young women who may dislike other sports.
Virginia Bailey, Participation Programme Manager at British Fencing has written a short article which explains what the Muslim Girls Fence Project means to two female coaches that deliver the project in Doncaster and London.
By reading this article, it will provide an opportunity for all clubs to increase their knowledge of how to make the sport accessible and make informed decisions when creating partnerships within the local community.
Read the article here – Muslim Girls Fence – Through the Eyes of a Coach
To find out more about Muslim Girls Fence click here.
If you have any questions, contact us here.
Also within the July 2018 Club Digest, you can find articles on… 
» New British Fencing Website
» #FundFencing
» UK Sport Consultation
» Club Advice from Fencers Club London on Communication
» Junior and Cadet Commonwealth
To view the July Club Digest online, please CLICK HERE.