DIMITRI COUTYA DOUBLE WORLD CHAMPION
GB Wheelchair Fencers Dimitri Coutya and Piers Gilliver excelled at the World Championships in Rome in November 2017.
Dimitri Coutya made history for Great Britain by winning both the Category B Foil and Epee titles and becoming a Double World Champion! Amazing work Dimitri! 
 Dimitri defeated Ukrainian, Datsko in the final of the Foil, and Sarri of Italy in the Epee. Piers Gilliver took Category A Epee Silver and Sabre Bronze, a great result! Piers's sabre result was a real bonus as he switched weapons from foil this year, and beat the world number 1, Andryi Demchuk of Ukraine to make the semi-finals. Dimitri and Piers made sure that Great Britain were on the podium in all four events – great work !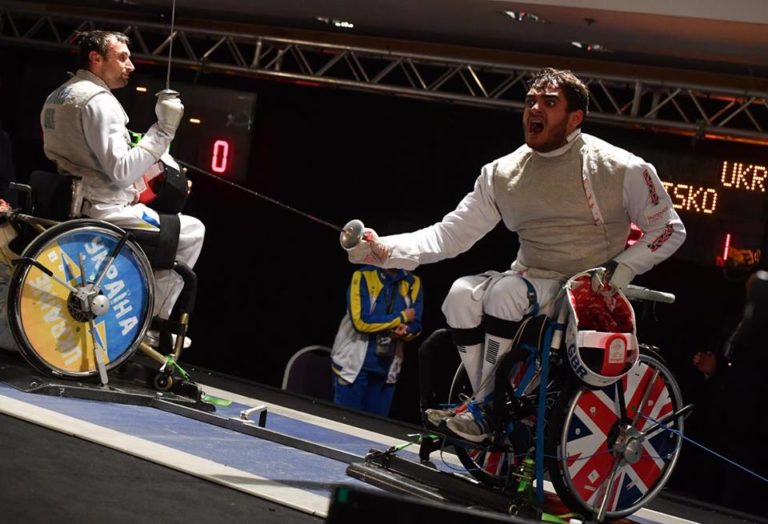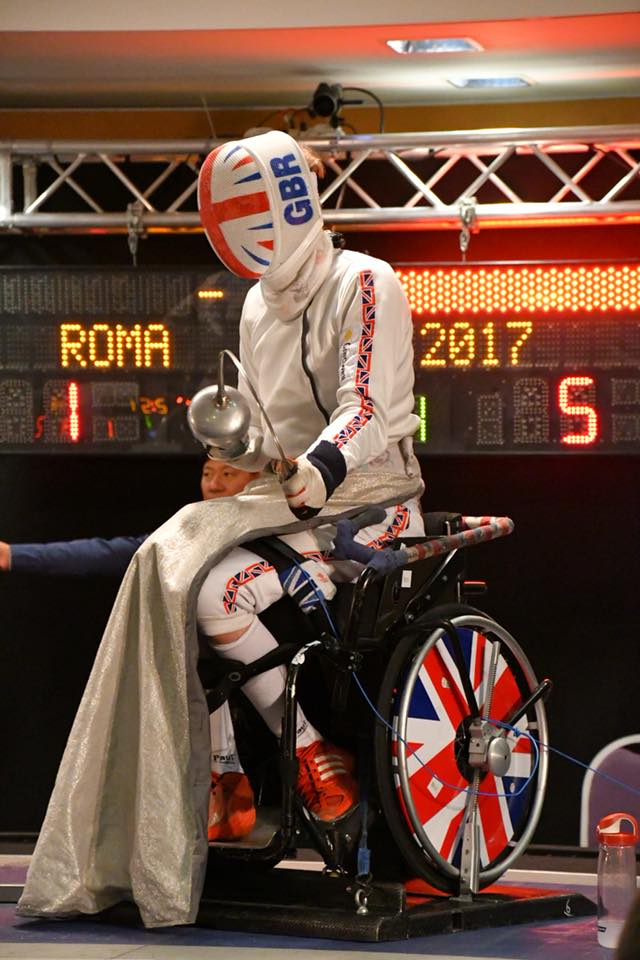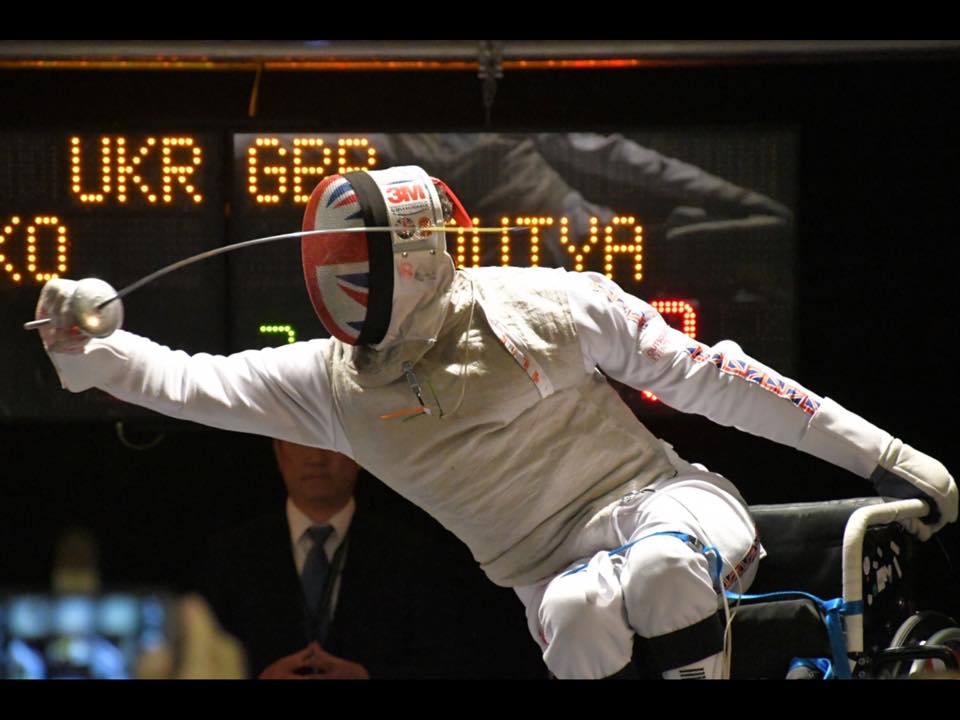 Images by Yuka Fujita
This post was originally published on the British Disability Fencing website and has been replicated on the BF site, after BDF transferred responsibilities to BF in April 2022. 
Don't miss the latest news. Subscribe to our weekly summary email, The Fencing Digest, featuring the previous week's latest news and announcements. Sign up here.