DOUBLE SOFIA SUCCESS FOR ISABELLA HOWSER
Isabella Howser carried on her BYC winning form, taking gold at both the U17 and U14 events in Sofia, Bulgaria.
After a slow start in the poule in Saturday, only winning 2 bouts, Isabella Howser came into form and battled her way through from 42nd seed, beating all before her to take the title. Absolutely incredible performance and so much experience gained for future Cadet outings.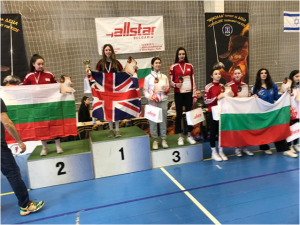 Sunday saw Izzy compete in the EFC Under 14 event, with her trying to follow up her silver at the Osijek U14 EFC event a few weeks ago. After a strong poule, winning all 5 bouts and securing 2nd seed, Izzy had a bye through to the last 64.  After more than a 3-hour break (2 wave first round), Izzy won her last 32 15-10, last 16 15-5, quarter final 15-11, semi-final 15-11, before a 15-13 final triumph against Turkey's Zulal Can.
Other British fencers attended, with Zina Suresh 34th in the girl's event (entry 70), Garen Thompson 13th, Solu Ngoka 19th, Zehen Suresh 24th and Benjamin Dacquay 36th (entry 60).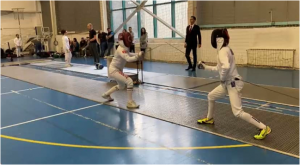 Isabella was the only British fencer competing at the linked Cadet event the day earlier. After a slow start in the poules, winning 2 of 5 matches to be seeded 42nd in a field of 61, Isabella hit form in the direct elimination rounds, beating high seed after high seed with scores of 15-7, 15-8, 15-8, 15-11, 15-6, then 15-13 in the final against number 1 seed Monika Nedeva from Bulgaria to win her first International tournament.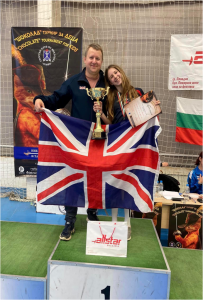 Report and images provided by Christopher Howser.
Don't miss the latest news. Subscribe to our weekly summary email, The Fencing Digest, featuring the previous week's latest news and announcements. Sign up here.