European Championship – Terni, Italy, September 2018
Dimitri Coutya – European Champion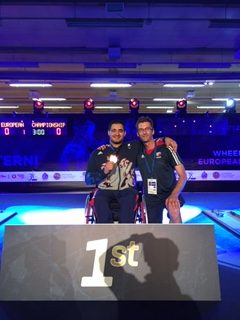 The team went to Terni in buoyant mood. It paid off with a European title for Dimitri Coutya in the Cat B Epee to add to his World title from the previous year. He also added a bronze medal in Foil. Piers Gilliver was forced to settle for a Silver medal in Cat A Epee, in a repeat of the 2017 World Championship final against Shaburov of Russia. Gemma Collis-McCann had 2 L16 places in Foil and Epee.
The Men's  Foil  team of Piers, Dimitri, Josh and Ollie were placed 5th.
Peter Rome giving the team briefing prior to competing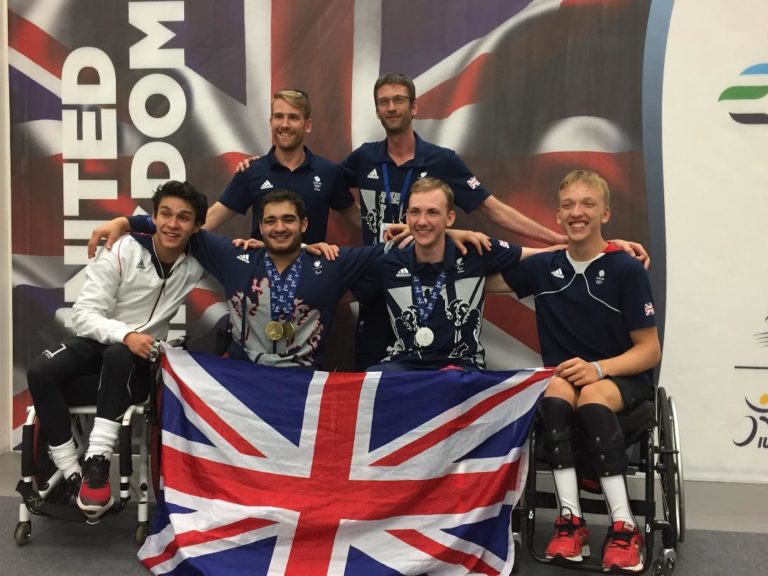 The men's foil team with coaches Peter Rome and Ben Peggs
This post was originally published on the British Disability Fencing website and has been replicated on the BF site, after BDF transferred responsibilities to BF in April 2022. 
Don't miss the latest news. Subscribe to our weekly summary email, The Fencing Digest, featuring the previous week's latest news and announcements. Sign up here.