UK SPORT ASPIRATION FUND CENTRAL TO BRITISH FENCING'S SUPPORT FOR GBR ATHLETES SETTING SIGHTS ON TOKYO 2020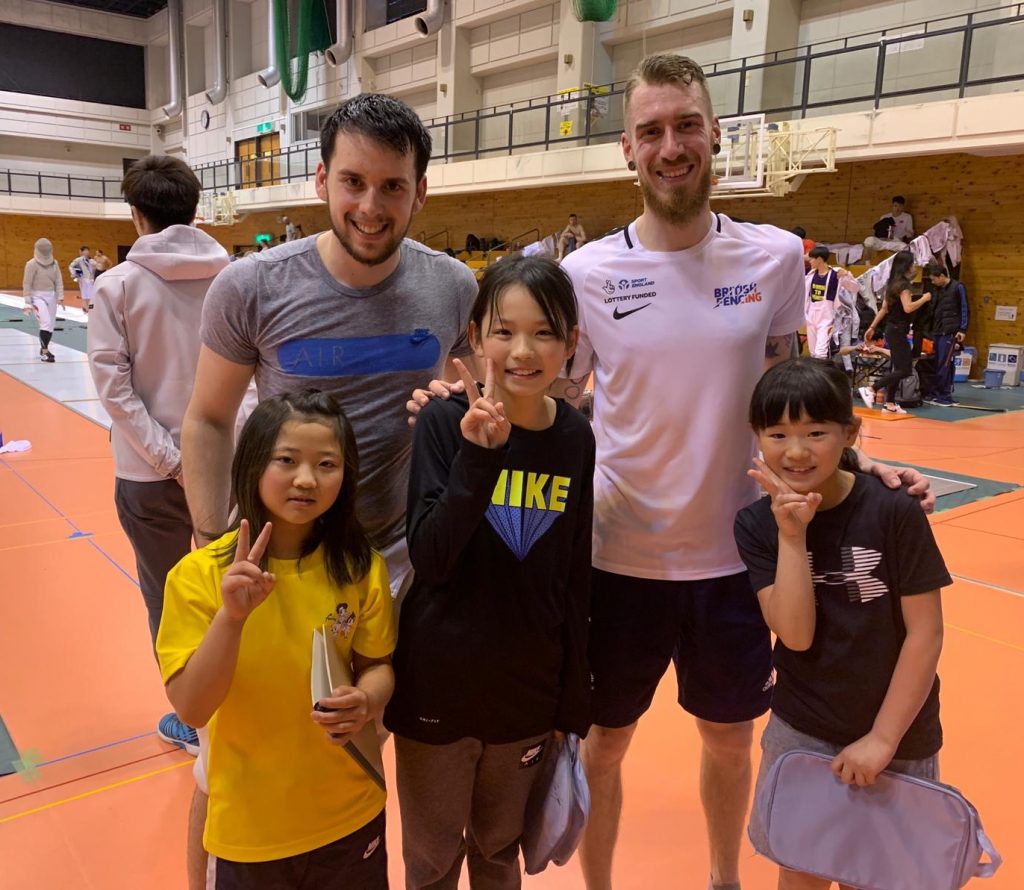 ASPIRATION FUND DELIVERY PLAN AGREED WITH UK SPORT
UK Sport announced in December 2018 that Fencing had been awarded £192,500 as part of the UK Sport Aspiration Fund (AF). This fund is intended to increase the opportunities for athletes and sports to qualify for Tokyo 2020 and to maximise the positive and inspirational impact that the qualification journeys can have on the lives of others.
Since this announcement, BF have been working with UK Sport and athletes to identify and plan activities which deliver on the social impact aspect of the AF objectives. In addition, we have been working with athletes, coaches and other key support staff and volunteers to maximise the potential the AF has to support qualification chances in weapons identified as most likely to either qualify directly or through the Zonal qualification event.
This work has formed the basis of BF's Social Impact and Qualification Plan which has been agreed with UK Sport.
Although there will be prioritised support in Men's Foil Team, Men's Sabre Team and Women's Foil Individual, BF intends to maximise the potential the AF has to support all weapons and in doing so help develop a culture of social responsibility across all weapons, individuals and teams competing at the highest level.
Georgina Usher, British Fencing CEO said, "This is a really positive demonstration of support from UK Sport that they are confident in our ability and commitment to deliver the aims and ambitions of the Aspiration Fund. BF recognises the importance of the social responsibilities that go alongside the qualification journey that we all hope will culminate in the maximum number fencers as possible competing at the Tokyo Games 2020."
Virginia Bailey, BF Community Projects and Programmes Manager, said, "We will be working closely with the athletes to inspire and engage individuals and communities both within our fencing world and beyond. It is the journey that the athletes have embarked on, not just their performance, that is a source of inspiration for the wider community."
Mark Lyttle, Chair of BF, said, "We'd like to thank both The National Lottery and UK Sport for their support to help GB fencers inspire the nation through their Olympic journey."
QUALIFICATION SUPPORT
The Aspiration Fund is intended to provide support to athletes and teams who are able to inspire through their qualification journey performances.
Aspiration Funding is not intended to recreate a World Class Programme or to support athletes on track to medal at an Olympic Games. It has been awarded to support individuals and teams with the potential to qualify to the Games and to enable them to better prepare and compete thus making it more likely they will be able to qualify. This will include funding for additional support staff (e.g. sports therapist/physio/coaches) at major qualification events and funding for athletes to attend preparation camps throughout the qualification season.
Athletes and teams who will receive support from the Aspiration Fund will need to continue to demonstrate that they are on track with a chance to qualify directly or through the zonal qualification event.
SOCIAL IMPACT PLAN
Alongside their qualification plan, sports seeking funding were asked to submit details of how they will engage and inspire the wider community through the athlete's preparation for and experiences at the Games to inspire future generations.
Athletes identified to receive support through the Aspiration Fund will need to commit to supporting British Fencing community projects that link directly back to the five government outcomes of physical wellbeing, mental wellbeing, individual development, social and economic development. Opportunities include existing BF projects such as the partnership with the Maslaha Foundation project Muslim Girls Fence and London Youth community projects.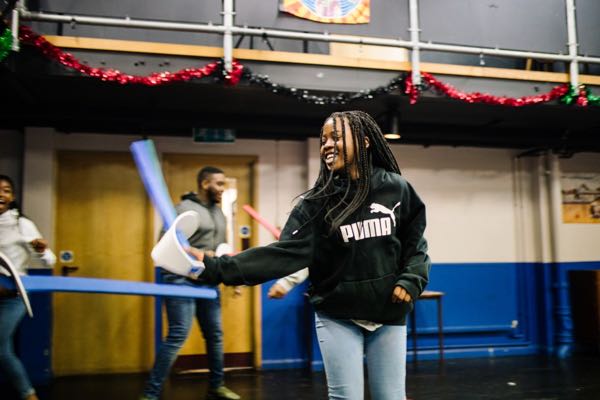 Fencers have also been consulted to gather their ideas and thoughts in an area they felt passionate about, and how they would like to engage with communities and individuals in a way that would have the most impact. Proposals arising from this consultation include a project around 'overcoming adversity' working to provide positive experiences with critically or terminally ill young people, working with a mental health in sport charity and engaging with young people through appearances in local schools, colleges and universities.
Mike Stow from UK Sport said, "We are delighted to see that the Aspiration Fund is already starting to make a positive impact with sports. It is exciting times to work with Fencing over the course of this project as their athletes aspire to reach the Tokyo Olympics and inspire us all along the way by linking to some fantastic initiatives".
THE TRUE ATHLETE PROJECT
The community engagements that the athletes participate in will be further supported by a pioneering programme led by The True Athlete Project (TAP).  TAP's mission is to improve athletic performance, nurture mental health, and cultivate a more compassionate society in sport, delivering a mindfulness-based, socially-conscious programme to support both senior GBR athletes and those further down the pathway.
Over the next 12 months TAP will be delivering an athlete to athlete mentor programme built around the following five themes: Performance, Identity & Values, Mindfulness, Nature & Connectedness,and Community & Social Responsibility.
Mentors will receive world-class training opportunities from the TAP team, including modules on compassionate communication and mindfulness for sport performance, so they are able to effectively support their mentee as they journey through this exciting year together. Mentees not only receive the nurturing guidance of a role-model, but also a personalised mental skills programme.
Speaking about the collaboration, Sam Parfitt, founder of TAP said, "We are delighted to be by British Fencing's side for the next two years, helping to nurture happy, healthy, high-performing athletes through our holistic athlete-to-athlete mentoring programme. We are particularly excited to also be bringing valuable training opportunities to the wider fencing community –  through a mix of online webinars, in-situ training, and our new 'TAP Speaks' video series which will showcase the inspirational social impact work of British Fencing's elite athletes. Taken together, these initiatives will play a crucial role in showcasing the enormous (sporting and non-sporting) benefits of cultivating a compassionate culture of sport."
For further information about the UK Sport Aspiration Fund please contact Maxine McCombie