MOMENTOUS MEDALS IN FREJUS FOR GBR PARA FENCERS
The Frejus Satellite World Cup, April 29th to May 1st, saw our GBR Para fencers gather an impressive medal haul including multiple golds over the weekend.
Piers Gilliver:
GOLD Cat A epee
GOLD Cat A foil
GOLD Cat A sabre
Dimitri Coutya:
GOLD Cat B epee
GOLD Cat B foil
Justine Moore
SILVER Cat B epee
BRONZE Cat B foil
Oliver Lam-Watson
BRONZE Cat A epee
Abi Marshall
BRONZE Cat A foil
The IWAS Wheelchair Fencing Satellite World Cup, as announced by IWAS in April of this year, is a new competition that sits below the existing World Cup, regional Championships and youth and senior World Championships – and will offer points towards the world rankings.
The Satellite World Cup is designed to offer new countries and fencers the chance to compete on the international stage, but with lower costs than other competitions.
Congratulations to our Para fencers!
Here is the full report from the event, provided by Para Fencing Team Manager, Maggie Maynard:
Fréjus Para fencing training camp and Satellite World Cup.
This took place from April 26th – May 1st, 2022 in Fréjus, France. There were Para fencers from many countries – GBR, FRA, GER, FIN, UKR, JAP, BEL, POL – and maybe others!!
The invitation is here:
https://iwas.ophardt.online/en/invitation/view/416/pdf
The site and accommodation were very good, and the training hall very suitable for warm-ups, lessons, and sparring. The warm-up sessions by the pool each morning were delightfully musical!
The food was pleasant and plentiful; the restaurant area was spacious and light, and the staff friendly and helpful. The bar upstairs was very nice, with great views over the landscape.
The coaching was directed by Jean and Alain, and seemed to me (a non-fencer) to be varied and suitable for all levels. There was a lot of laughing going on too, so fun as well as learning. All the coaches took part in the training, and were learning from each other too, which was interesting to see.
The competition on Saturday and Sunday was well presented. There were a good many referees, and the local Boy Scouts came in to act as Piste assistants, and were very good and hardworking.
The GBR fencers had a very good couple of days with a great medal haul. The fencers who did not win medals fenced very well, and I could see huge steps forward since Pisa. Harry Patient, in his first ever International competition, won a poule fight and then his first D.E., despite having Piers (Gold, Tokyo) and Artem Manko UKR (Silver, Tokyo) in his poule!
Highlights:
Piers Gilliver – Cat A – GOLD Foil, Epée and Sabre
Dimitri Coutya – Cat B – GOLD Foil and epée
Justine Moore – Cat B SILVER and BRONZE  foil and epée
Oliver Lam-Watson – Cat A BRONZE foil
Abi Marshall – Cat A BRONZE foil
It was very moving to see and chat with the UKR team. They had stories of their struggles, and worries about family and friends, and everyone tried to support them as much as possible. The GER team and managers have been amazingly supportive of the UKR, hosting them in Germany, assisting with finance, training and equipment.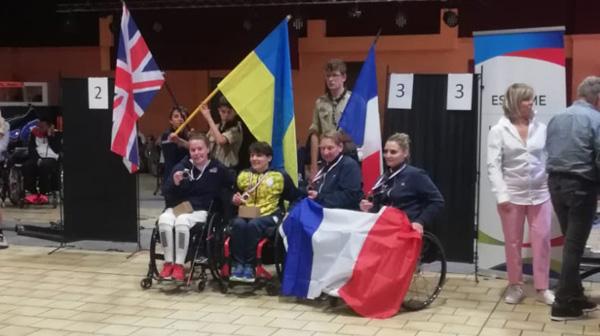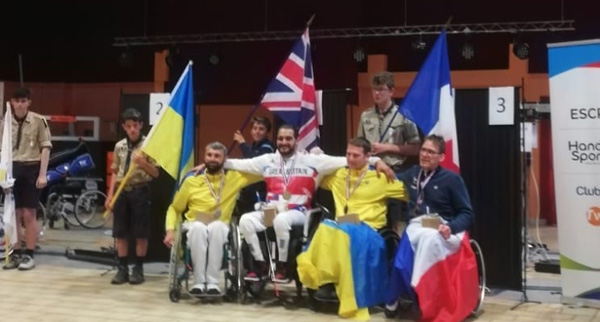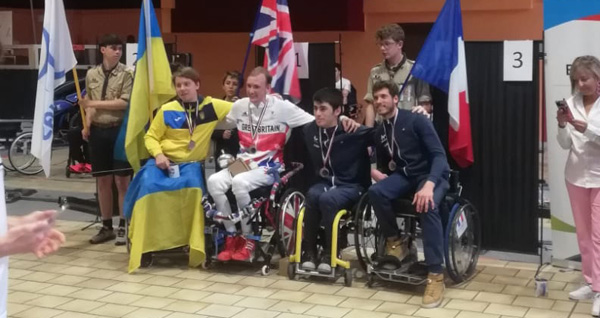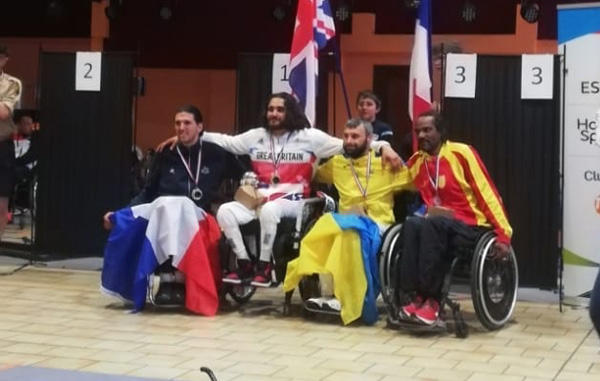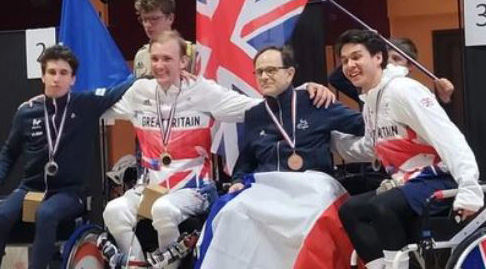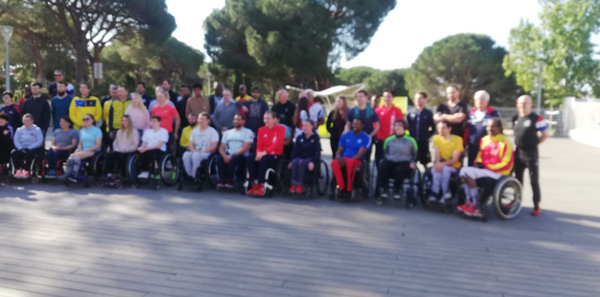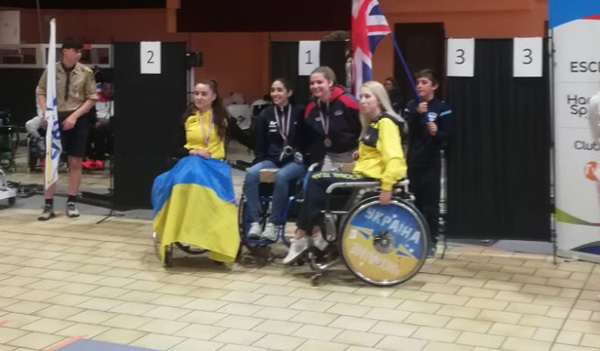 Don't miss the latest news. Subscribe to our weekly summary email, The Fencing Digest, featuring the previous week's latest news and announcements. Sign up here.