There were strong results from De Almedia, Head, McLaughlin and Williams-Stewart as British Fencing hosted the annual Eden Cup in London on November 3rd, 2018.
133 women's foilists were present, including the 20 strong team of GBR fencers. GBR's best results came from Mhairi McLaughlin and Teagan Williams-Stewart who both won their L128 eliminations and made it to the last 64 of the tournament. Mhairi lost to Eva Lacheray from France and Teagan lost to Vitalina Anaschenkova from Russia who turned out to be the later bronze medal winner. The tournament was won by May Tieu from USA who defeated Anna Udovichenko from Russia.
Image: Jan von Uxkull-Gyllenband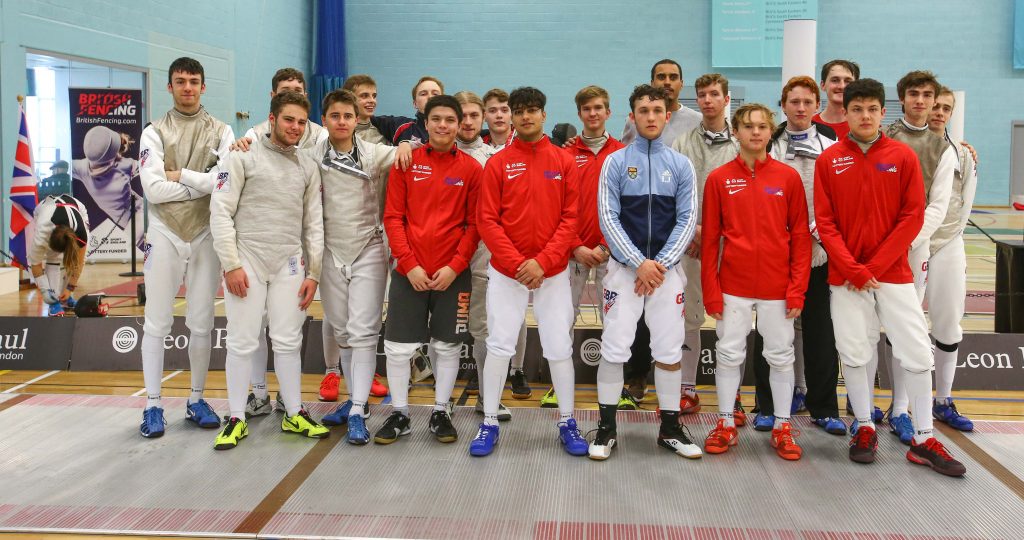 Image: Jan von Uxkull-Gyllenband
In the Mens tournament, 158 athletes were entered, and of the 20 that GBR entered, six reached the last 64. In the last 64 Douglas Ashby lost Maxim Valeur from Denmark 14-15. Isaac Jolley lost to Simon Pinson from France 11-15.  Cameron Evans lost to Michael Li (USA) 14-15. William Lonsdale lost to fellow GB fencer Connor Head with 15-8. Connor went on to defeat Tyvan Bibard from France, finishing in a great 14th place.
Dominic de Almeida started in the Last 64 by defeating Ignacio Breateau from Spain. After that he proceeded to beat Anton Koval (Russia) with 15-4 and faced Mohamed Hamza from Egypt in the last 16. An even balanced battle with decisive actions from Dominic in the last couple of points resulted in another victory (15-13). In the quarterfinals Dominic lost to later winner Anton Borodachev from Russia 8-15.
Both Dominic and Connor reflected positively on their competition. Dominic stated, "I'm pleased with my 6th place at the Eden Cup. I felt strong all day and think that all my hard work is starting to pay off. Now I just need to keep working and use this as motivation to keep striving for the next one." Connor acknowledged that, "Finishing 14th was a great start to the season and I can't wait to build on this result in the future."
Featured image: Niki Bruckner