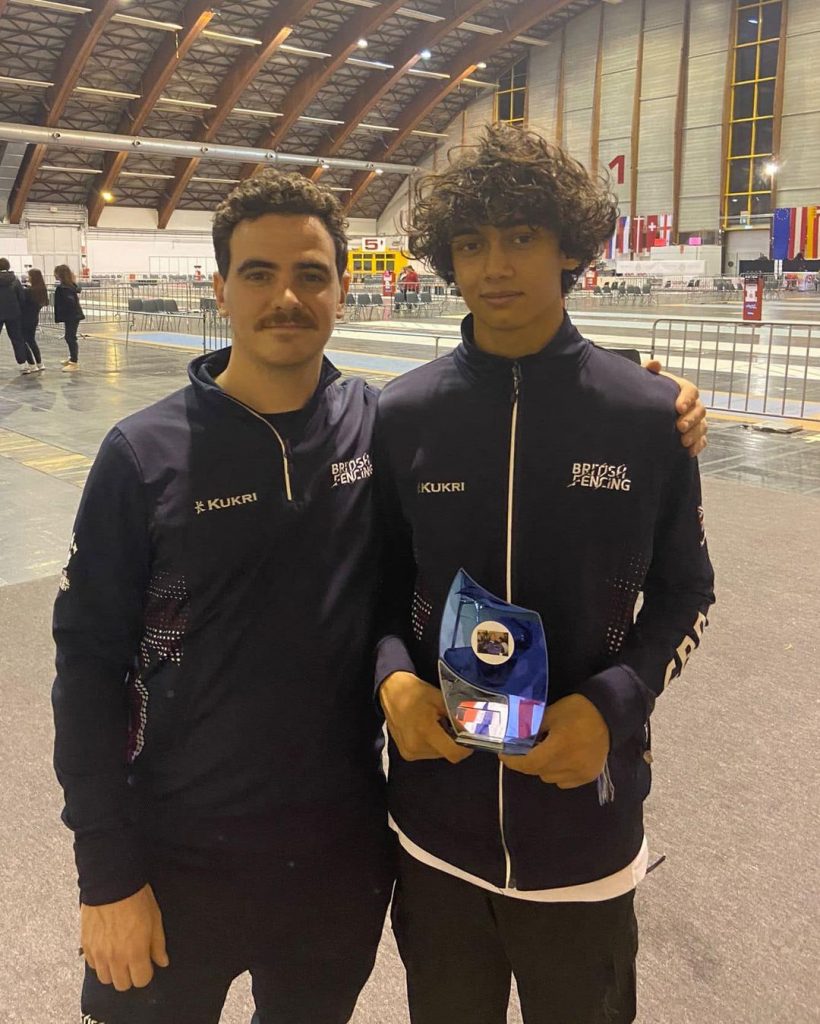 Sameer Sunder-Rajan took gold in cadet men's epee at the EFC Klagenfurt tournament in Austria on the 29th October 2023.
Sameer said: "Today was incredibly challenging with all the fencers delivering outstanding performances, which made the day particularly demanding. I am genuinely delighted with my performance today and eagerly anticipate the upcoming season."
"I extend heartfelt gratitude to my coach, Richard Lloyd-Jones, and all the dedicated GB fencers who stayed to support me, providing the essential encouragement and assistance. I am proud to be a part of such a supportive team."
The cadet men's epee team of Sameer, Fin Bennet, Tristan Lumineau and Casey Jones also took silver at the same competition.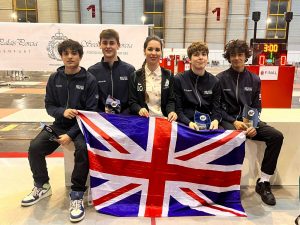 On the same weekend, the GBR cadet women's sabre 1 team took a gold medal at the EFC in Istanbul. The team of Ava Davies, Keira Donnelly-Swallows, Hui Xin Sezille, and Maya Sutton beat the hosts' Turkey 2 team.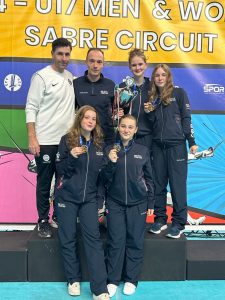 Full results are available here:
EFC Cadet Epee (Klagenfurt): https://ow.ly/umY350Q1obF
EFC Cadet Sabre (Istanbul): https://ow.ly/7klG50Q1obH