Junior Men's Foilists Continue Progress on International Stage
Two British fencers teamed up to make the long journey to Guatemala City at the weekend.  The trip proved a great success as 17-year-old, Cameron Evans topped the podium with 19-year-old Matthew Abrahams finishing third.
Abrahams had the slightly better start in a field of 35 fencers. He won all of his poule matches which earned him second seed and a bye through the round of 32. Evans dropped one of his six poule matches and was ranked fifth for the elimination stages. He went on to beat Hsiung (USA) 15-8 to join Abrahams in the round of 16.
Mature performances from Evans saw him make the semi-finals by beating Espinoza (PER) 15-4 and Pacheco (BRA) 15-7. Abrahams looked strong against Ma (USA) beating him 15-9 before a tougher quarterfinal match. He showed his resilience though, edging Owaida (QAT) 15-14.
Another strong performance from Evans in the semi-finals saw him defeat Lima (BRA) 15-12 but Shih (TPE) ended Abrahams' day beating him 15-12. Having seen his teammate lose to Shih in the semi-finals, Evans demonstrated great inner strength in the final to take the title 15-9.
Speaking after the event Abrahams said, "I hope this is a stepping stone to further wins." He also thanked ZFW Fencing Club head coach Ziemek Wojciechowski for his training and British Fencing for its support.
Speaking shortly after receiving his gold medal, Evans said, "After working through an injury incurred in poules, I feel like I was really able to motivate myself in order to bring out my best fencing throughout the rest of the event. I also want to give a huge thanks to my coaches Anya Katkova, Renal Ganeev, and Ziemek Wojciechowksi, along with Chris Galesloot for their support."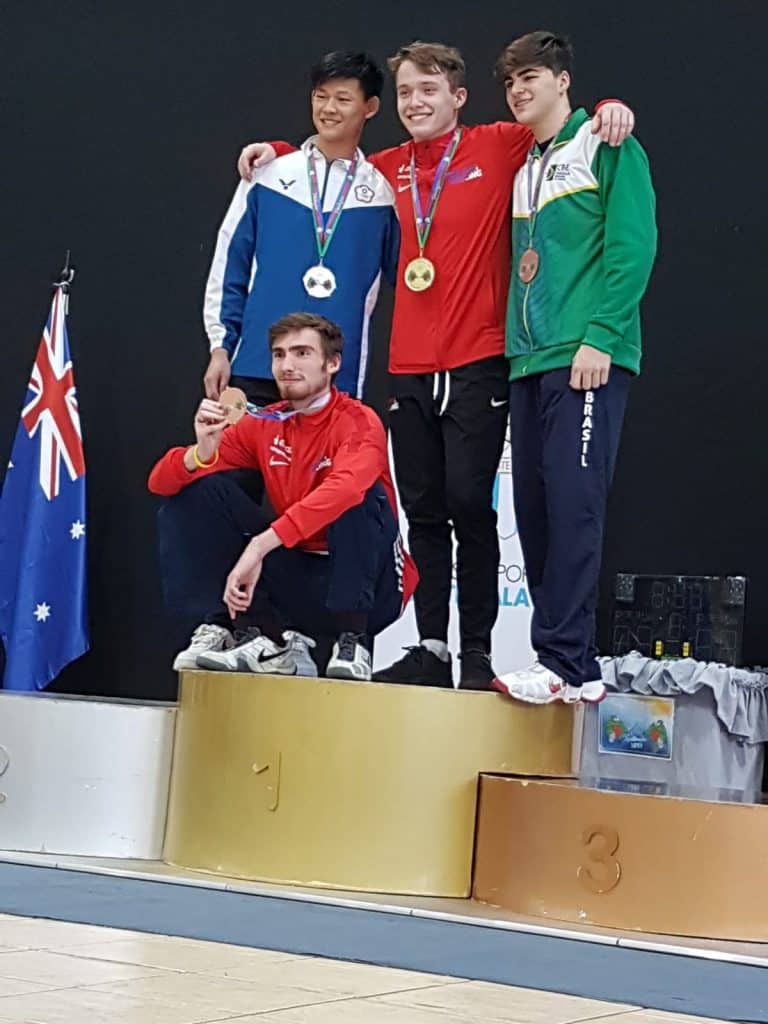 Matthew and Cameron are both part of the British Fencing Athlete Development Programme, funded by Sport England: https://www.sportengland.org/
More information about ADP camps, programmes and updates can be found here: https://www.britishfencing.com/gbr-fencing/gbr-development-programmes/gbr-athlete-development-programme/