Connor Head claims third place at Junior World Cup
Eighteen year old Connor Head picked up the bronze medal at the Junior Men's Foil World Cup in Guatemala City at the weekend.  The result sees him climb into the top 16 on the World rankings.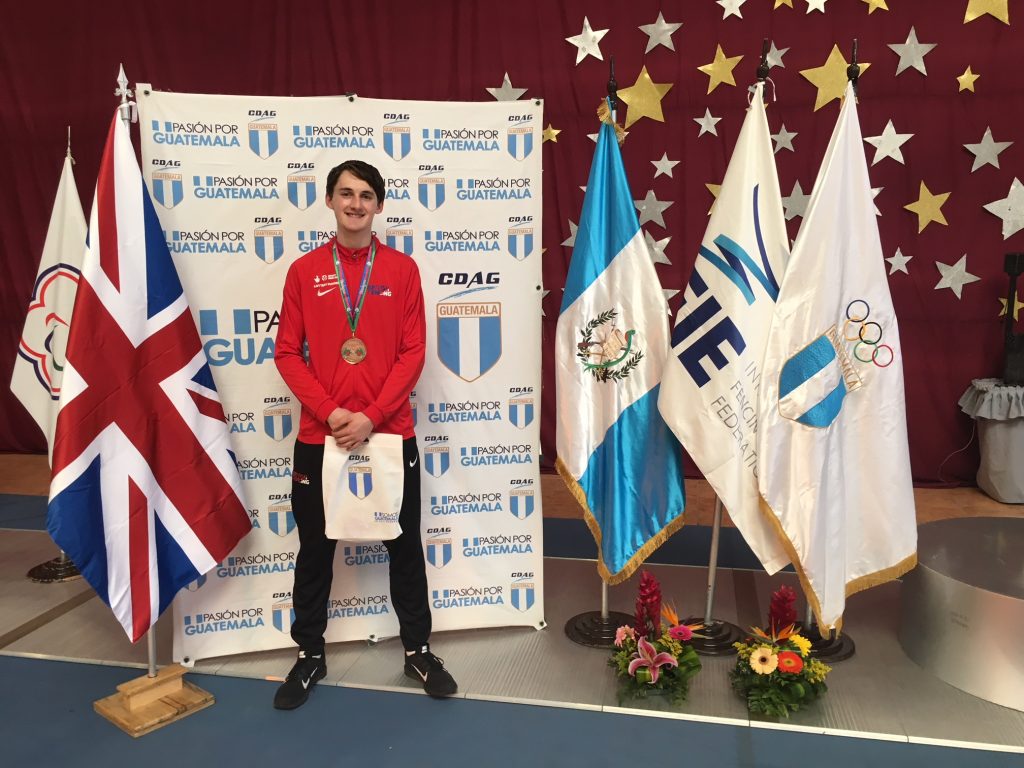 In a field of 18, Head came through the poule stage winning all six matches.  Ranked third for the direct elimination, he went on to beat Leonardo (GUA) 15-3 and Tan (PHI) 15-10 to make the semi-finals.  He then met Servello (ARG) ranked seventh in the World.  After falling behind early, Head closed to 10-12 down but went on to lose 15-10.  Servello won the tournament, beating Colon Lopez (COL) 15-8 in the final as Shih (TPE) was the other losing semi-finalist.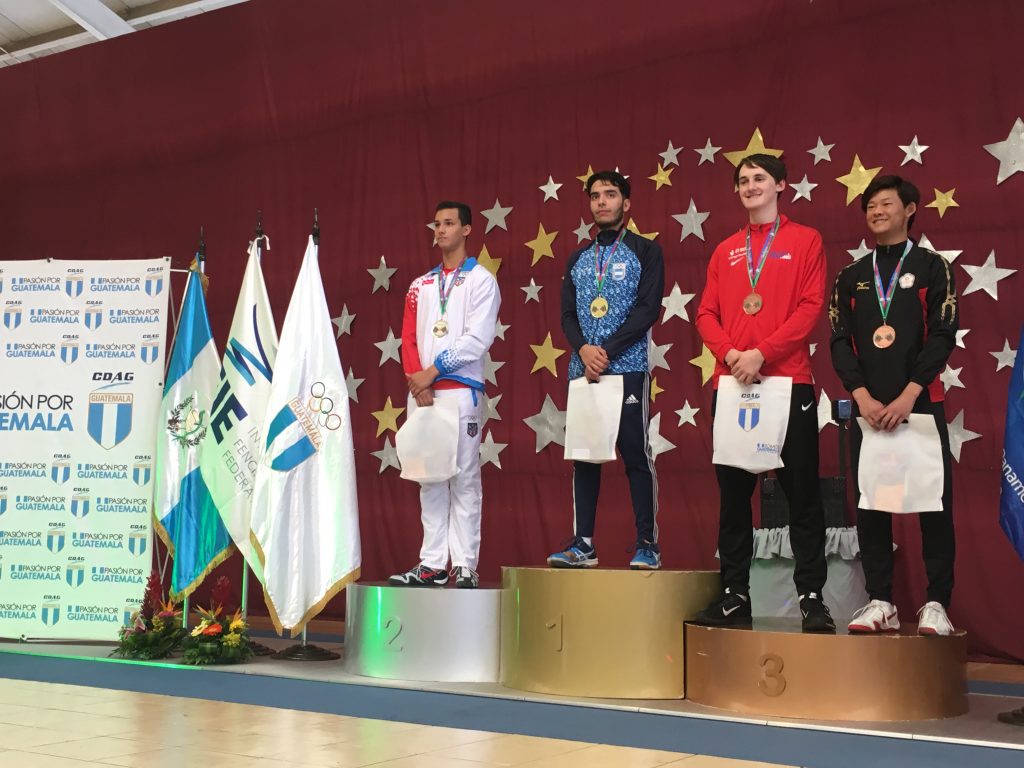 Speaking shortly after the event, Head said, "It was great to build off my recent result in London here in Guatemala.  The passion and support from the Guatemalan fencers and the organisers is really impressive.  I'm looking forward to competing with the Junior Men's Foil team at the next World Cup in Bangkok."
Before then Head moves on to Australia for the Senior Commonwealth Championships.
Full Guatemala City results available here.
Images courtesy of Chris Head