HARRY BROWN JOINS THE BF TEAM
Harry Brown starts new role as National Partnership and Engagement Manager.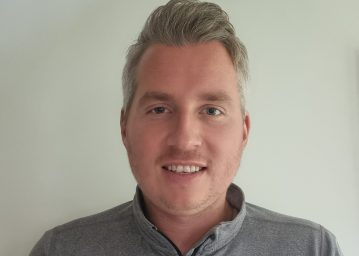 Following an eight year career across multiple large leisure operators where Harry held senior national roles leading strategically across all things sport and community development, engaging collaboratively with partners, he transitions to British Fencing following his passion in the sports industry. Harry joins BF at an exciting period to aid in further partnership development at a time of growth. Harry will work in the Commercial Department with James Craig, Commercial Director, expanding the Licensed Partner Programme, and focusing on the education sector where BF have just launched We Are Forging Futures.
"I'm delighted to join the team at BF and I am very much looking forward to bringing my values, beliefs and prior experiences to the role on this exciting new journey," said Harry.
"Coming from a sporting background having competed professionally as a junior in tennis as well as a qualified level four coach, this learning has really allowed me to experience firsthand the power sport can play in shaping an individual's personal development and resilience. I very much look forward to sharing these learnings alongside my experiences in the leisure industry in this new role, forging sustainable partnerships within the education sector".
Don't miss the latest news. Subscribe to our weekly summary email, The Fencing Digest, featuring the previous week's latest news and announcements. Sign up here.