KYOTO WORLD CUP – 2nd QUALIFYING COMPETITION FOR PARALYMPIC GAMES TOKYO 2020
Gilliver and Coutya Deliver Again
Different venue – same result. Wheelchair fencing visited Japan for the second qualifyingcompetition, in a dress rehearsal for the main event in Tokyo in 2020. The event was wellattended and was a high profile occasion, reported on by a vast array of media.Piers Gilliver showed his determination and consistency once more in a highly contestedcategory, taking the Gold medal in the Cat A Men's Epee, and also making the L8 in theSabre. Dimitri Coutya, the ultra-consistent team mate took Bronze in both the Cat B Men'sEpee and Foil.
Gemma Collis-McCann had a L16 $nish in the Cat A Women's Epee, and Ollie Lam-Watson,Josh Waddell and Mat Campbell-Hill all had L32 $nishes in their weapons. The Men's Foil Team finished in 6th place.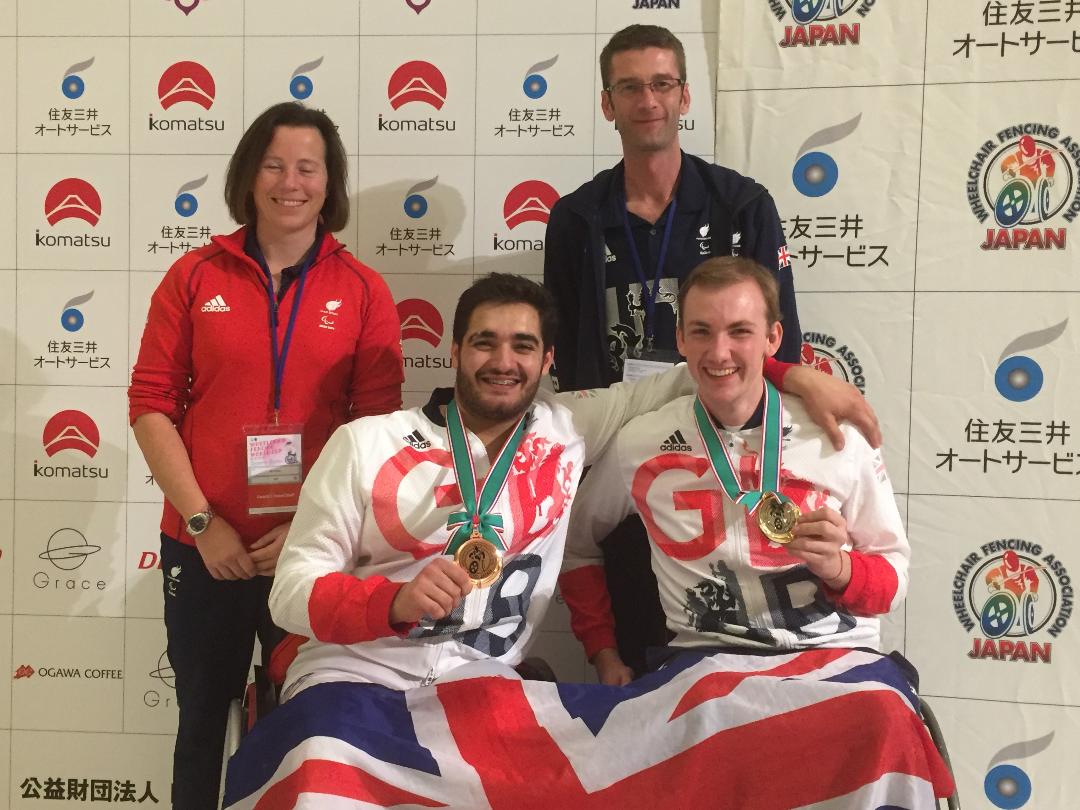 This post was originally published on the British Disability Fencing website and has been replicated on the BF site, after BDF transferred responsibilities to BF in April 2022. 
Don't miss the latest news. Subscribe to our weekly summary email, The Fencing Digest, featuring the previous week's latest news and announcements. Sign up here.