MINOTT BEGINS SEASON WITH BRONZE IN SAO PAULO
GBR's Kamal Minott took a medal as Paris 2024 Olympic qualification resumed at the beginning of September in Brazil – the start of the new international senior season.
Sao Paulo hosted the first foil Satellite event of the season, where valuable points were available for the race for individual qualification for the Games next year.
Kamal Minott impressed in the men's event claiming the bronze medal. He ran riot in his poule, winning every match, dropping just four points and earned himself top seed for the elimination stages. A bye followed by victories over Souza (BRA) 15-10 and Oursler (USA) 15-5 ensured a place on the podium.
His semi-final opponent Guilherme Toldo (BRA) was ranked over 100 places above him in the world standings. Toldo proved too strong, taking a 15-10 win over the British fencer. Toldo had to settle for the silver medal, losing 15-12 to Leopoldo Alarcon (CHI) in the final as Minott shared third place with Lorenzo Mion (BRA).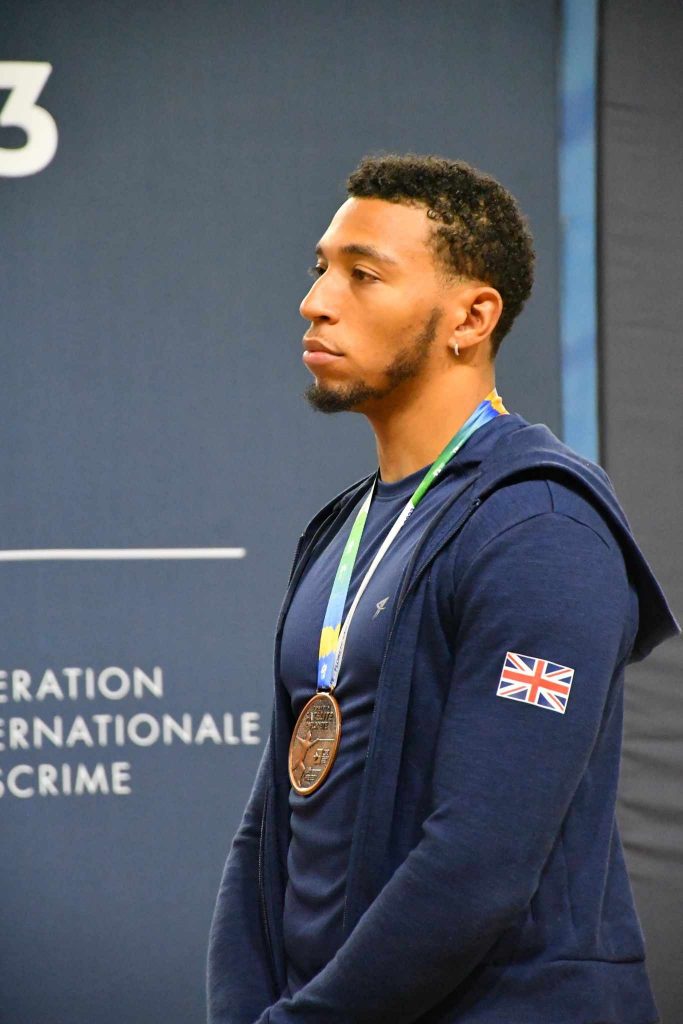 Speaking after the event, Minott said, "I was cool, calm and collected throughout the poules which allowed me to execute and defend well. Ranked first I felt very confident going into the direct elimination fights. Despite feeling a little jet lagged during my first fight, I managed to gather myself and execute well in the latter stages."
"Breaking through the fatigue wall allowed my game to be a lot more polished and varied throughout my second match. My third fight began well mainly down to my active footwork, varying small slow to fast and controlled actions. As the match went on I was unable to retain the same control allowing my opponent to capitalise on my mistakes."
"It was a great start to the season and my thanks, as always goes to everyone at my club, FCL and British Fencing."
GBR's Carolina Stutchbury earned a valuable ranking point by finishing sixth in the women's event which was won by Maia Weintraub (USA).
---
Don't miss the latest news. Subscribe to our weekly summary email, The Fencing Digest, featuring the previous week's latest news and announcements. Sign up here.