MY FENCING WORLD – ALEX SAVIN
'My Fencing World' explores the world of British Fencing as told through the personal stories of people of all ages and abilities in our community. Here we meet Alex Savin, who shares more about the upcoming Senior, Veteran & Wheelchair Commonwealth Fencing Championships and tells us what Pride month means to him.
Alex, how are you involved in fencing?
Oh, in all sorts of ways! I currently sit on the board of England Fencing but originally I started off as a foilist. After I stopped competing, I started refereeing. I now referee at all 3 weapons  across all ages, both in the UK and abroad.
On top of that, I now organise and run events. Some of these competitions are local youth events (such as LPJSs or the Newham Junior Series) where I get to be involved in introducing the next generation of fencers to the competitive side of our sport. On the other end of the scale, I have helped BVF run their European Circuit international in Guildford, have been the Tournament Director for BUCS Individuals (the student national championships) for the past 8 years, and – perhaps most excitingly from a personal perspective – I am the tournament director and chair of the organising committee for the 2022 Senior, Veteran & Wheelchair Commonwealth Fencing Championships.
The Commonwealths is a particularly exciting project for me because it gives me the opportunity to work with a fantastic team built from volunteers across all four of the home nations to deliver a world-class athlete-centred championships. In particular, we're going to be the first to run a Commonwealth championships that has a fully integrated wheelchair event as part of the main schedule which is a phenomenal opportunity to be involved with.
How did you get started?
I grew up in Newham, in the heart of the East End of London. When London was bidding for the Olympics back in 2005, the local council put on a summer of sport for school children. I, like everyone else I knew, signed up for the waiting lists for a variety of sports. Hockey and table tennis were full, so I ended up in fencing! Over that summer I was introduced to the sport by Linda Strachan and Pierre Harper. Lin and Pierre drummed up so much enthusiasm through their course that they went on to set up Newham Swords, and I was their first member! Of course, Newham Swords has grown to be one of the biggest foil clubs in the country now, but I still remember when all of the members could fit on one minibus that we hired to go to competitions, decked out in our bright red hoodies.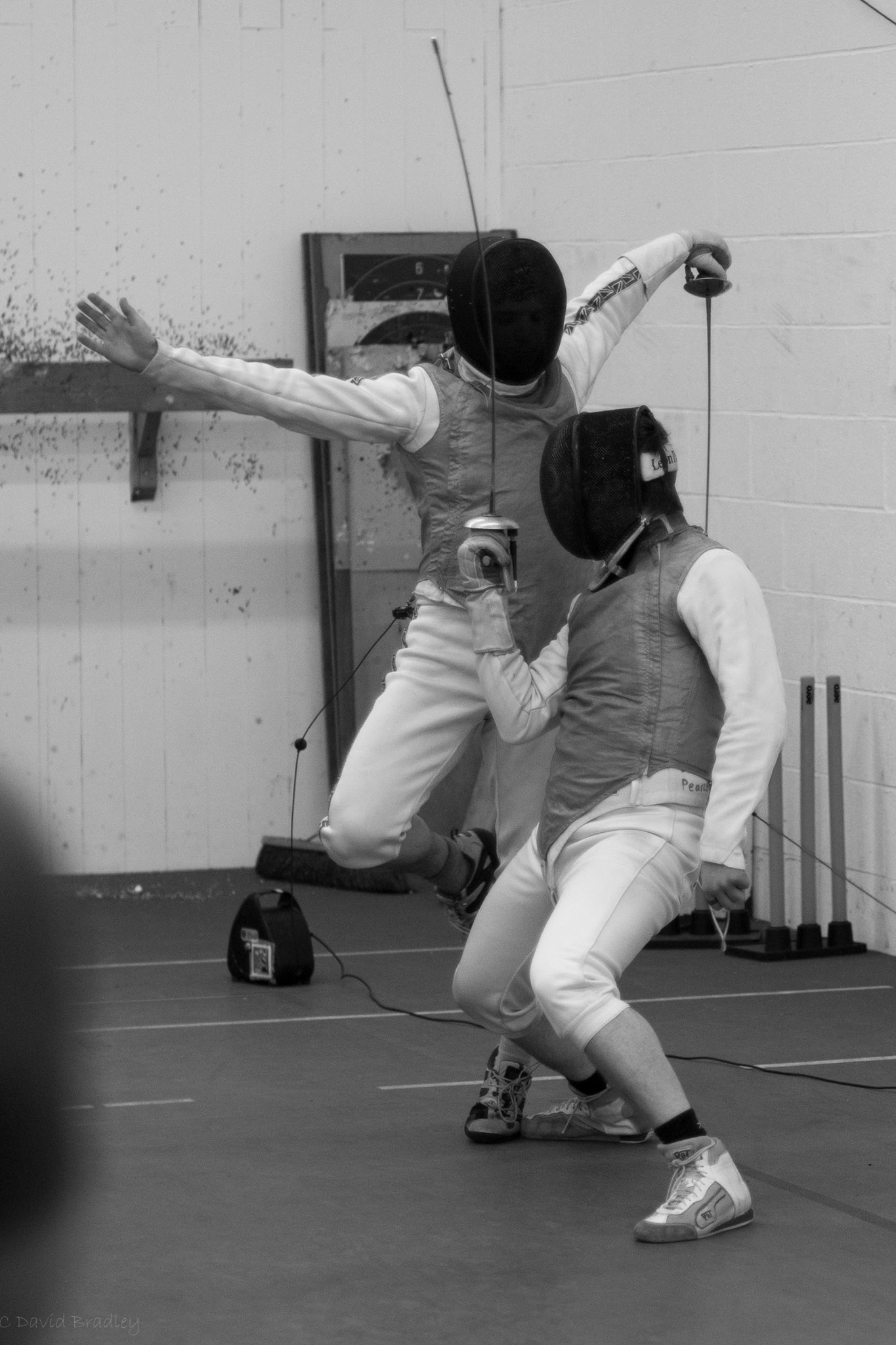 Do you have any special memories or moments to share?
Ooh, yes, erm quite a few! There are obviously highlights from when I competed, like winning the Paris CEP marathon as a teenager or standing on the podium at the Cadet European Team Championships but more recently the special moments have revolved around what happens when the competition is over.
The most recent thing I'm proud of, though, came just before lockdown at the BUCS Individual Championships in 2020 where I was given an award for services to university fencing after 7 (maybe 8) years of volunteering. I, amongst many others, worked incredibly hard to professionalise the delivery of BUCS nationals to provide a more inclusive, athlete-centred experience. I think that that award meant (and still means) so much because it came as a complete – and humbling –  surprise to me and it was only after receiving the award that I reflected and realised how much the team of volunteers I work with had accomplished over the years.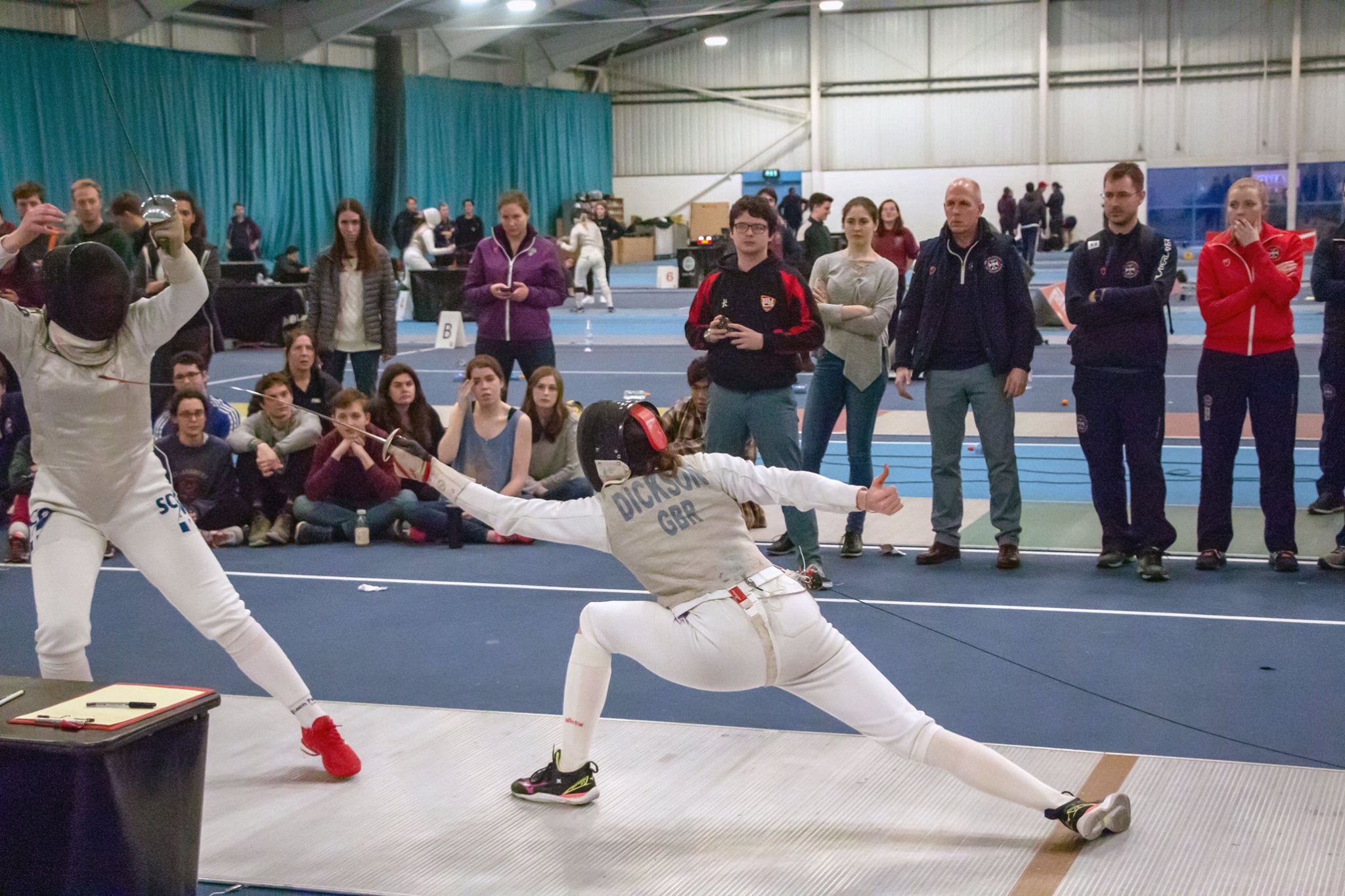 We're in Pride month right now, what does Pride month mean to you?
To be completely honest, I think Pride month is incredibly important. From the flamboyance of Drag Race to hard-hitting dramas like It's a Sin; from iconic actors like Miriam Margolyes to legendary codebreaker Alan Turing; and of course the era-defining campaigns led by people like Marsha P Johnson – a heroic trans woman of colour who led the vanguard of the Stonewall riots, LGBT+ stories and people have contributed immeasurably to society. LGBT+ Pride month is a chance for everyone, not just the LGBT+ community to celebrate all of these contributions.
That said, Pride is more than just a celebration, it is also a protest for equality and that element is just as, if not more, important than the celebration. I'm a (very) openly gay man and have been (very) publicly 'out' for several years now, and by and large I've had it quite easy. Like most (if not all) LGBT+ people, I've been heckled on the street but fundamentally I've had no issues with my family or friends and, brilliantly, I have never encountered any issues in the British fencing community. But for other sections of the LGBT+ community, it is much more difficult. Sport has always had a difficult relationship with the trans community, and society at large has shifted back towards openly considering "gender critical" ideologies (beliefs which, when put into action, put the rights of the trans and non-binary communities at risk) which are at best offensive and at worst cruelly discriminatory. Pride as a protest is one of many vital components in standing up for the equality of the trans and non-binary communities (as well as the rest of the LGBT+ community) and reminding the world that equality doesn't mean bringing people down, but lifting people up. In other words, trans rights don't put other minority rights (such as women's rights) at risk, instead they work together to build a fairer and more equal society for all.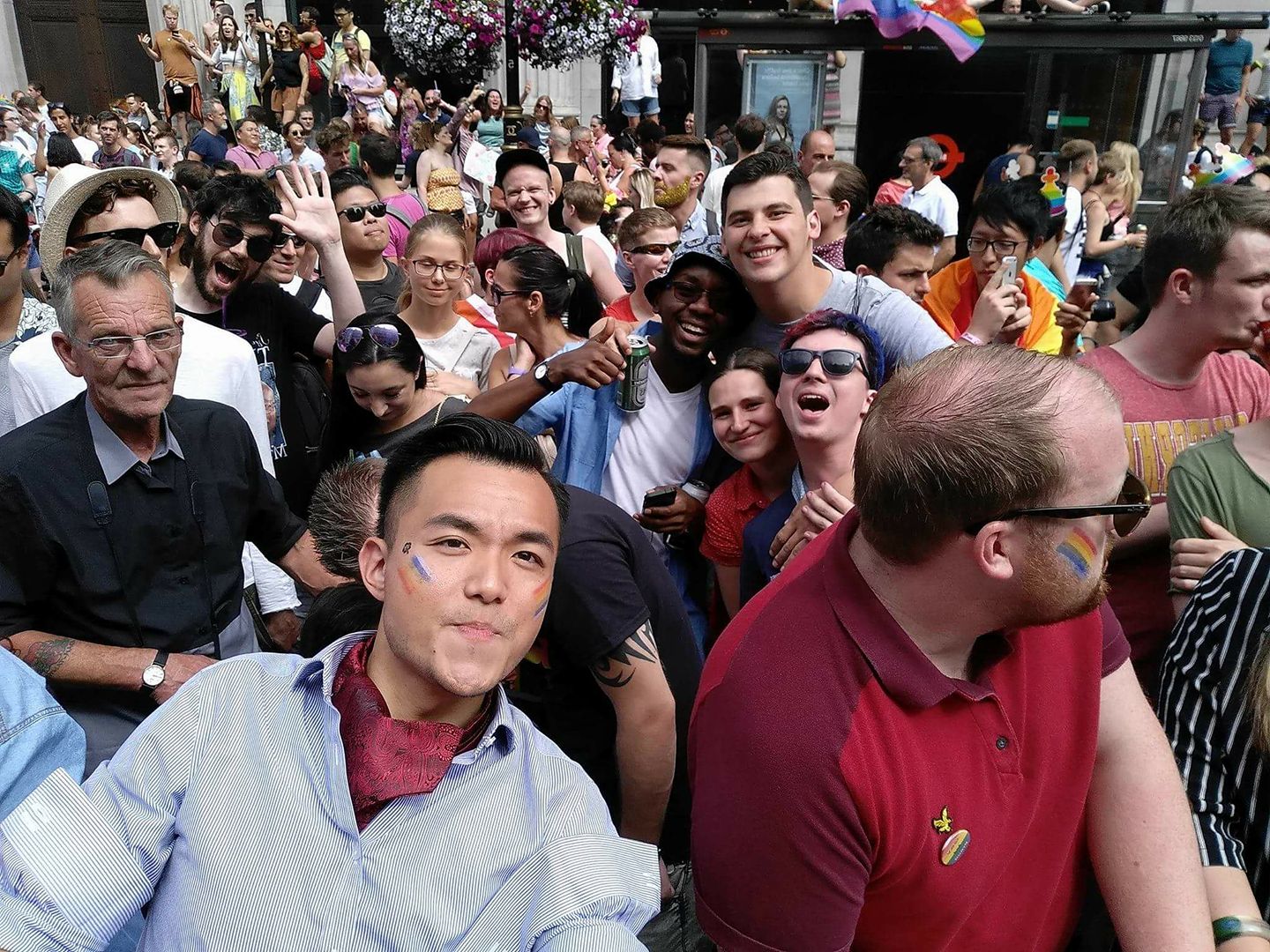 You mentioned that Pride is for everyone, not just the LGBT+ community. Is that where 'Allies' come in?
Yes, absolutely. Allyship is so incredibly important to the LGBT+ community, as it is in any equality movement. Just as men should be passionate about women's rights, and people of all races and backgrounds should passionately support, the LGBT+ community also needs allies. Anyone and everyone can be an ally in all sorts of small ways, from not assuming someone's gender or the gender of their partner, to considering the impact of your language. In British fencing, we are very lucky that we have, predominantly, a very open and inclusive culture but that doesn't mean that there isn't more we can do to challenge non-inclusive or discriminatory practices when we see them. Essentially, it all comes down to maintaining a considerate outlook and thinking about how our actions impact other people which we can all do with practising more of!
How did things change for you during lockdown?
My life got quieter because all the events I usually run or referee at stopped!
What are you looking forward to and how are you preparing to return to fencing?
I'm looking forward most to seeing friends again and getting back into the swing of things. In terms of preparation, I've hardly been idle over lockdown! I'm working with an incredibly team to get ready for delivering the Commonwealths, as well as getting back to all the other competitions that I've grown so fond of!
What do you love about fencing?
The friends I've made and want to get back to seeing!
Related news:
Diversity Listening Event June 30th, 6pm.
BF members of the LGBT+ fencing community in the UK are invited to share their experiences, thoughts and views directly with senior leadership in BF including Georgina Usher (CEO) and Caryl Oliver (Director on the British Fencing Board).
The Diversity Listening Event: LGBT+ Community will be held at the end of Pride month, on 30th June at 6pm. Members of our LGBT+ community are invited to register their interest here.