My Fencing World
'My Fencing World' explores the world of UK fencing as told through the personal stories of people of all ages and abilities in our community. Here we meet Veteran sabreur, Jacqueline Esimaje-Heath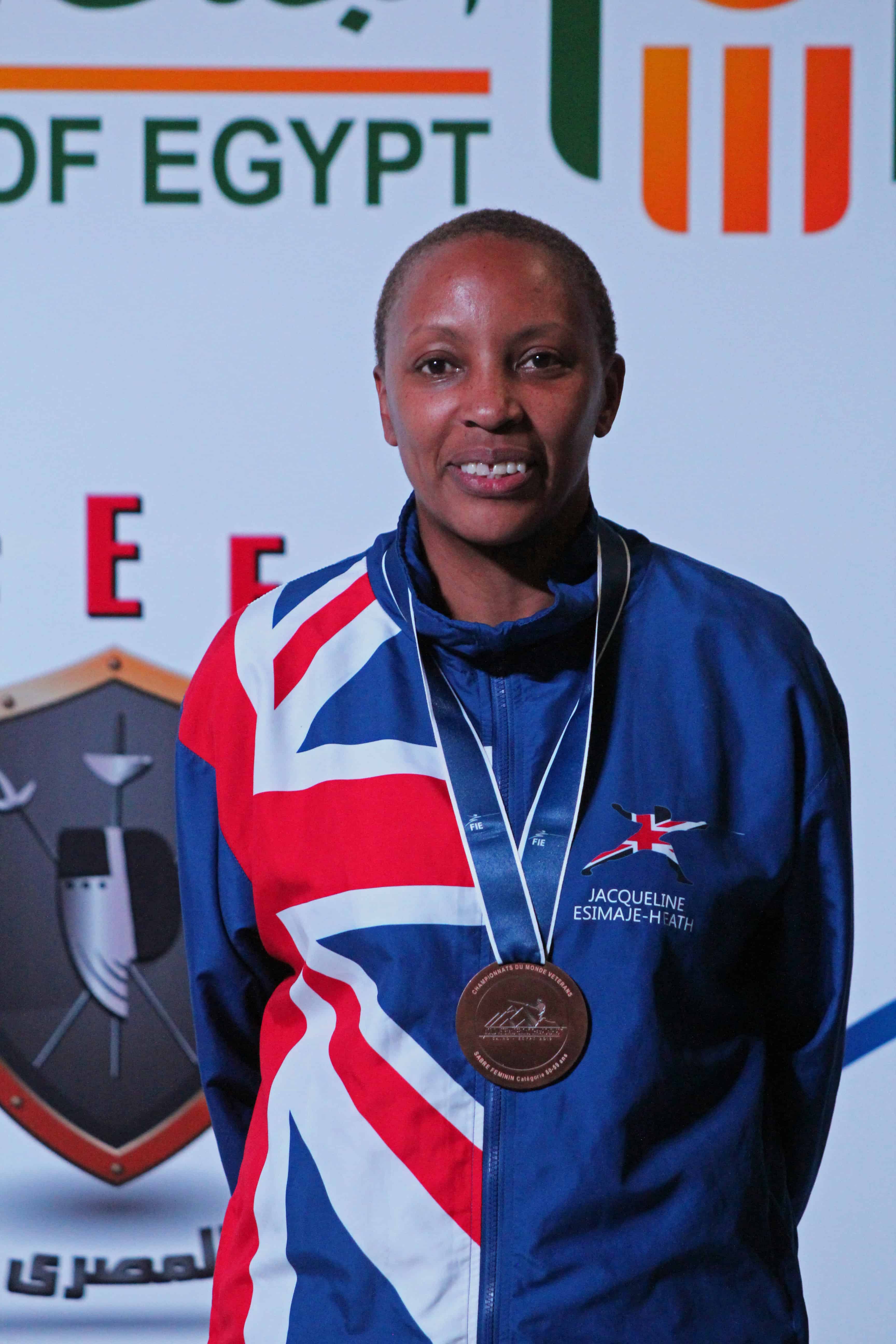 "I started fencing in 1997, was an Olympic Qualifier in 2004 and finished as senior in 2008. I had my son in 2010, and between family and work, there was little time for anything else.
When my son started school, and I found myself at a point where I wanted to do more around my health, fitness and wellbeing, so returning to fencing was a no-brainer. I took up Veterans Fencing in 2015, starting with the Veteran's Winton Cup. From there, things just took off and I found myself training and competing more and more, working with some absolutely brilliant coaches along the way.
I do feel proud of what I've achieved as Veteran: a World Championship bronze medal, a Commonwealth Individual Silver plus Team Gold and Silver medals, as well as Gold, Silver and Bronze medals at the Age Group and National Championships. And I still want to achieve more. I've always loved fencing and the great thing about returning to it as a Veteran is that whilst it's still incredibly competitive, there's also a great sense of camaraderie and fun. Whilst we may not have the speed and strength we used to, we Veteran fencers are a very hardy, wily lot!
There's a great circuit of events, both nationally and internationally and I've been so impressed by the commitment Veterans fencers have towards to training.
We've recently started a series of regular training camps and the response has been amazing. My son's become a fencer too, so I think I'll be in this sport for some time to come."
Would you like to share your fencing story? Please send your story and a picture to [email protected]