Peter Jacobs, MBE
Peter Jacobs has been awarded an MBE in the New Year's national honours in recognition of his "Services to British and international fencing".
Born in 1938, Peter was educated in London and at Cambridge University. A member of the British épée team from 1961 to 1968, he participated in the Tokyo and Mexico City Olympics. He won the individual épée gold medal at the 1963 World University Games and an épée team silver medal at the 1965 Paris World Championships, as well as medals in the Commonwealth Games of 1962, 1966 and 1972.  He captained the British épée team from 1971 to 1976 and managed the overall team from 1973 to 1976.
He has served on numerous British Fencing committees from 1964 onwards, currently chairing the Honours and Safety Committees, and was involved in translating the Rules into English for some 40 years. He has been a BF Board member and was made a BF Vice-President in 1985.
A former FIE A-grade épée referee, Peter served on Directoire Techniques at World Championships and Olympic Games from 1979 to 2000. He has been a member of the FIE Statutes Commission (renamed the Legal Commission in 2000) from 1977 to 2004 and from 2013 to the current day. He was a member of the FIE Executive Committee for 24 years, being Secretary Treasurer for 12 years, from 2000 to 2012. He was elected an FIE Membre d'Honneur in 2000.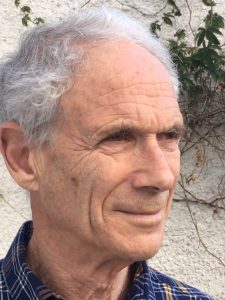 Images courtesy of Susan Jacobs