PIERS GILLIVER SHORTLISTED FOR ATHLETE OF THE MONTH AWARD
Piers Gilliver has been shortlisted for the July 2023 Athlete of the Month Award by the British Elite Athletes Association.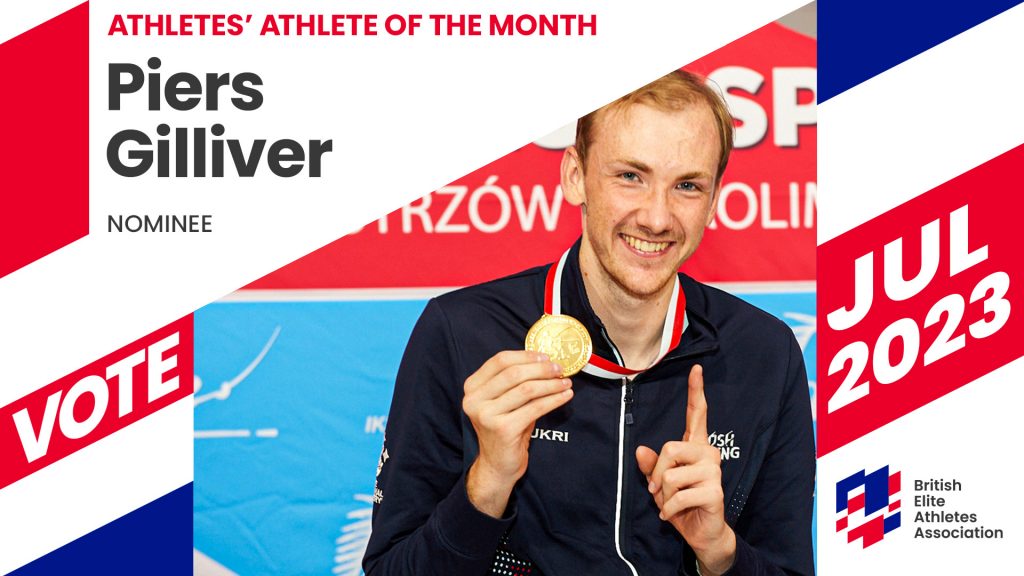 Gilliver was initially nominated by fellow WCP athlete Gemma Collis for earning double individual gold in the Men's Epee and Men's Sabre at the Warsaw World Cup, just six months after his return from a head injury. (Collis was also shortlisted for the award in March 2023).
Piers is currently ranked number one in the world in the Men's Epee Cat A, and 5 for the Men's Sabre Cat A.
Athletes on the World Class Programme will vote for their winner from Piers Gilliver, Maria Lyle (para-athletics), Matt Richards (swimming) and the joint pair of Andrea Spendolini-Sirieix and Lois Toulson (diving).
Elite athletes can vote for their Athlete of the Month now by heading to their latest BEAA email, with the winner to be confirmed across the BEAA's website and social media channels shortly.
The Athletes' Athlete of the Month award is voted for over email by BEAA members, elite British athletes in receipt of World Class Programme funding. Roughly 1,100 athletes will be asked to vote for March 2023.
As the independent representative body for elite British athletes across over 40 sports, the BEAA supports and empowers its members by providing confidential guidance, collating and sharing the athlete voice, and equipping athletes with the skills needed to thrive in life.
For more information, visit www.britisheliteathletes.org.
---
Don't miss the latest news. Subscribe to our weekly summary email, The Fencing Digest, featuring the previous week's latest news and announcements. Sign up here.