PIERS GILLIVER – WHEELCHAIR FENCING ATHLETE OF THE YEAR
Piers Gilliver has been awarded British Fencing's Wheelchair Fencer of the Year award.
An excerpt from his nomination: "He is an outstanding fencer, World Champion and world ranked 1 at Category A epee, and World Championship bronze medallist and world ranked 3 at Category A sabre. After the gold and 2 x bronze medals at the World Championships Piers followed up with gold in epee, and a bronze in sabre at Amsterdam in November 2019, and again at Eger in February 2020. He is a true diplomat when he is abroad on international duty. The junior fencers look up to him and he always has time for them. At international competitions he looks after them, giving them encouragement and offering advice. He is always striving to improve the sport and is respected by athletes and officials from other nations when he makes suggestions."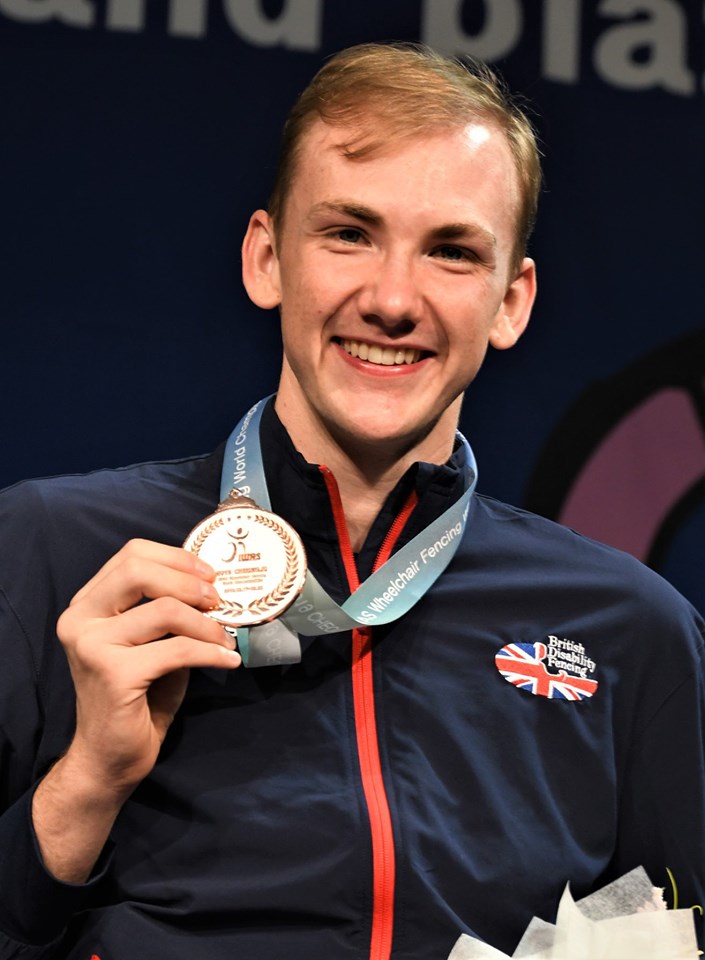 Photo Courtesy of Yuka Fujita
This post was originally published on the British Disability Fencing website and has been replicated on the BF site, after BDF transferred responsibilities to BF in April 2022. 
Don't miss the latest news. Subscribe to our weekly summary email, The Fencing Digest, featuring the previous week's latest news and announcements. Sign up here.