REMINDERS FOR RECREATIONAL EVENTS – INSURANCE, GUIDELINES & SUPPORT
With activity beginning to resume, clubs and organisers are reminded about the recreational event licensing scheme and the support available from BF with regards to risk assessments and planning to ensure that organisers meet BF event guidelines and are insured to deliver. 
As we continue to move along the government COVID-19 roadmap and stages allow for more fencing activity to resume, recreational events are a great way to re-engage local fencers in fun, engaging formats.
The BF event licensing scheme provides fencing event organisers with appropriate insurance and public liability cover for events.  The benefits of the scheme include:
Free to apply
Insurance and public liability cover
Includes events such as:

Training Days
Plastic events
Non-traditional formats (multiple rounds of poules, max 3 hits and mixed teams)

Can be advertised on the BF events calendar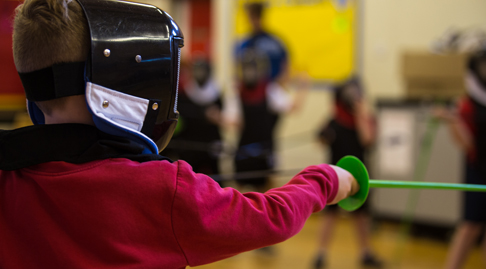 Evie Millar, Head Office and Events Administrator said "As restrictions lift across the UK, running recreational events is a great way of encouraging the community back into fencing activity. Recreational events are always very popular and include a variety of types from community training days to outdoor plastic competitions!"
Further information about recreational events and the differences between competitive and recreational licensing can be found here.
The team at BF is available to support and work with event organisers to ensure events run safely within guidelines, providing support with risk assessments and event planning. If you are thinking of running an event, please contact [email protected] for more information.
For a copy of the current BF guidelines for running events please contact [email protected].