RICK RODGERS JOINS THE BF TEAM AS INCLUSION OFFICER (DISABILITY)
Rick Rodgers starts a new role as Inclusion Officer (Disability)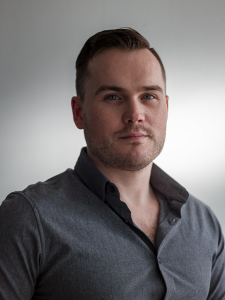 Following the transfer of responsibilities from British Disability Fencing, British Fencing is now looking to help clubs and coaches increase and improve the inclusion of Disabled athletes and build on the nation's para fencing successes. Rick will be helping build our Disability inclusive provision, working across many areas in the organisation to support our objectives of 'accessible inclusive swordplay opportunities' and to 'maximise the wider benefits of fencing and the positive impact it can have on people's lives'.
"I look forward to building on the work already done by wheelchair fencing coaches and athletes within the membership, and to help promote Disability inclusion as a golden thread that runs through all the work British Fencing delivers." – says Rick
Rick has a strong background in Disability inclusive sports and physical activity. Over the last year, Rick has been lobbying local and national government to build and develop better infrastructure for Disability inclusive cycling, as Campaigns and Policy Officer for Wheels for Wellbeing. A wheelchair user himself, Rick spearheaded the development of Disability inclusive Cheerleading, Adaptive Abilities Cheer/Para Sport Cheer, and founded the charity ParaCheer International CIO to support the growth of those divisions within cheerleading sport. His work has spread Disability inclusive cheerleading to over 17 countries and seen Rick, an athlete himself, win numerous national and international titles in the sport. Alongside his work in cheerleading Rick is also a national athlete for the Irish Wheelchair Rugby League and recently competed in the Rugby League World Cup.
You can connect with Rick and other members of the British Fencing workforce at our upcoming online Community Connect event discussing disability fencing on the 18th of January 6-7pm.
Don't miss the latest news. Subscribe to our weekly summary email, The Fencing Digest, featuring the previous week's latest news and announcements. Sign up here.