Teagan Williams-Stewart Storms to Cadet Silver in Rome
At the weekend 7 British Cadets travelled to Italy to compete in the EFC Rome Cadet Foil event. There were over 150 entrants in each of the boys and the girls competitions.
A stand out performance came from Teagan Williams-Stewart.
Teagan Williams-Stewart stormed to silver, showing dominance throughout the competition. She came through the poule stage winning five of her six fights and then beat Calazans (BRA) 15-5, Novoseltseva (USA) 15-5, Candeago (ITA) 15-6 and Ferrari (ITA) 15-7 to make the quarter-finals.
Williams-Stewart dominated the early stages of her quarterfinal to take the fight 15-13, a good variety of direct and compound attack, combined with well-timed attacks into preparation saw Williams-Stewart through win her semi-final 15-11. Those two tough fights meant that she had little left in the tank to face Yaroshenko (USA) in the final, who defeated Williams-Stewart 15-7.
"I still can't believe that I have won a silver medal." Williams-Stewart reflected after the event, she went on to thank her coaches Linda Strachan and Pierre Harper for "their continued support and hard work, without which I would not have achieved all that I have so far."
"We are so proud of what Teagan has achieved this season", said Coach Linda Strachan. "We look forward to supporting her at the forthcoming Cadet and Junior European Championships."
Full results for Rome are at the following link, https://efc-prod.s3.amazonaws.com/documents/ita/pvl/por/ROMA%20FF%20CLA.pdf.
Teagan is one of the young fencers progressing on the British Fencing Athlete Development Programme, funded by Sport England. Find out more about the ADP here. https://www.britishfencing.com/gbr-fencing/gbr-development-programmes/gbr-athlete-development-programme/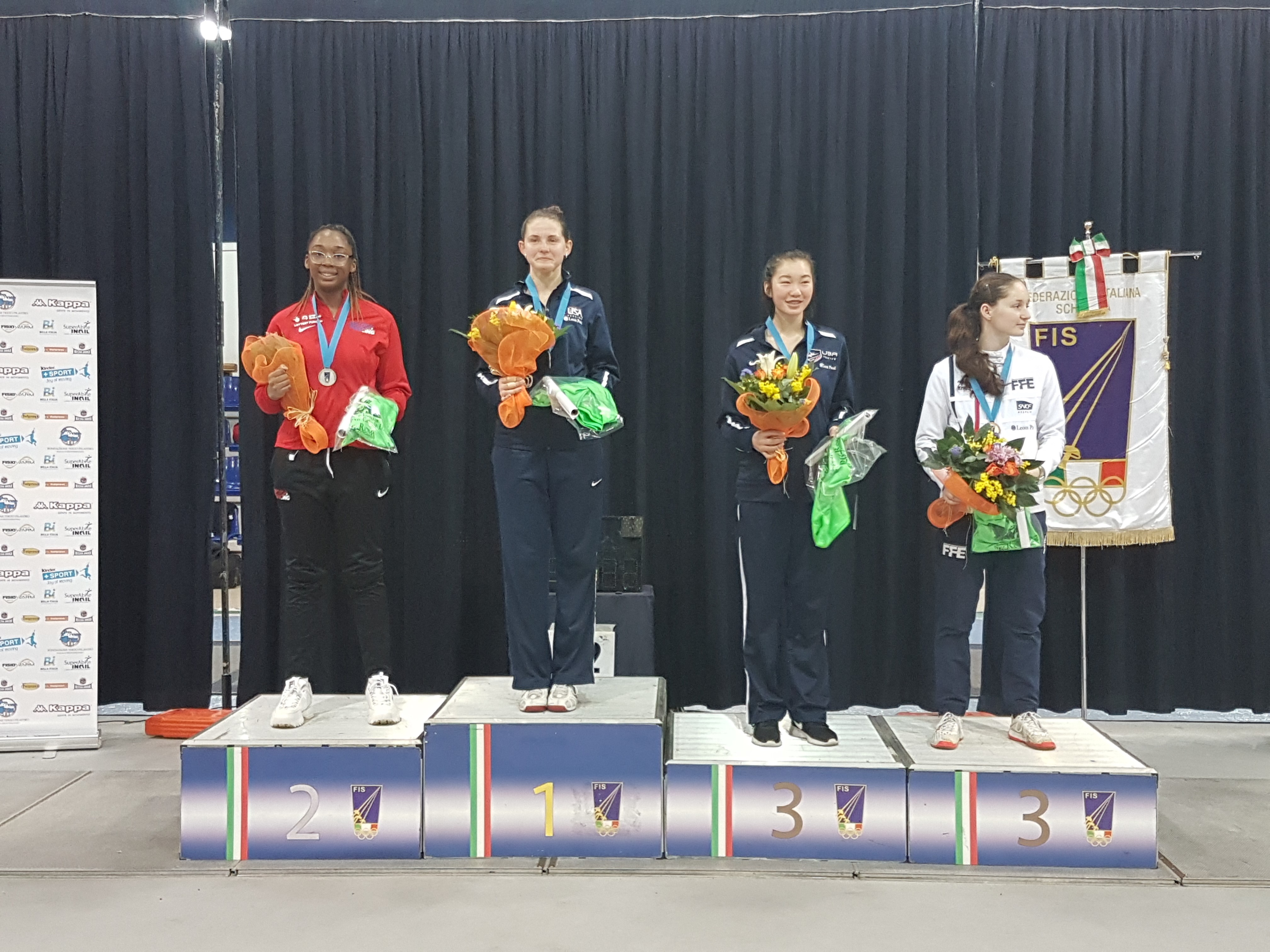 Image courtesy of Linda Strachan