Alex Powell claims bronze at Junior World Cup
Eighteen year old Alex Powell from Malvern Sword Fencing Club picked up the bronze medal at the Junior Women's Epee World Cup in San Juan, Puerto Rico at the weekend.  The result sees her climb into the top 50 on the World rankings.
In a field of 48, Powell came through a tricky start, winning just two of her six first round fights.  She went on to beat teammate Rachel Barnes 15-12 in the round of 64.  Next she beat fifth seed, Jaclyn Khrol (USA) 15-13, Chloe Daniel (USA) by the same score and then Ariana Mangano (USA) to make the semi-finals.
There she faced another American, Caroline Nixon in a very close fight.  The lead changed hands several times throughout the match but neither fencer could get more than two points ahead.  At 14-13 down Powell tried to level but Nixon picked her off to win 15-13.  Nixon went on to beat her teammate Greta Candreva 15-8 in the final as Powell shared the bronze medal place with Lola Constantino (USA).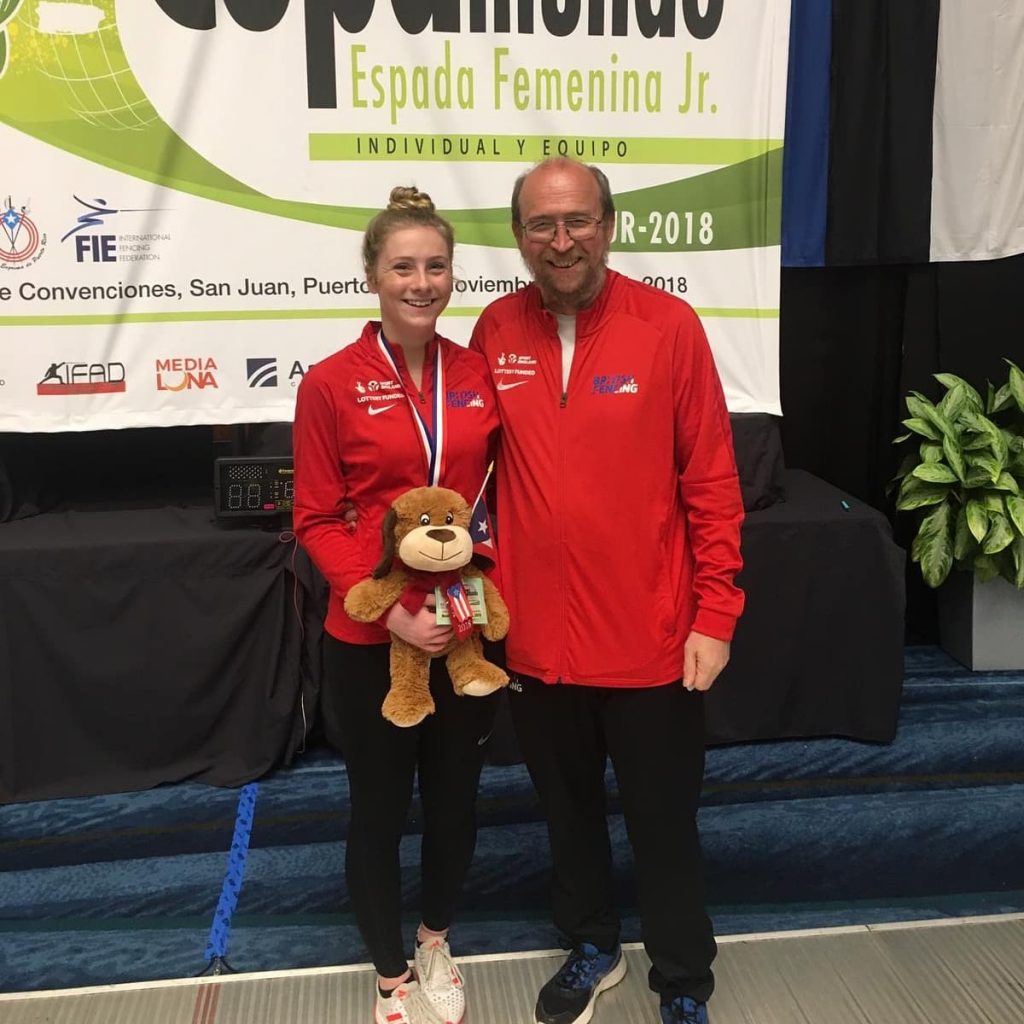 Speaking after the event, Powell said, "I am absolutely ecstatic to have won a bronze medal at a Junior World Cup.  I couldn't have done it without the support of British Fencing – who gave me the opportunity to come to Puerto Rico, the ADP whose training sessions have helped me develop massively as a fencer and John Rees who has been there with me every step of the way to make this result possible.  I would also like to thank my family who have put so much time and effort into my fencing over the past 10 years."
Coach, John Rees added, "The result is a testament to Alex's determination as she has worked and trained hard, travelling hundreds of miles a week to come back from an injury, early in the season."
Full San Juan results available here.