THE ROAD TO PARIS: JAIMIE COOK
The 18-year-old Scottish foilist had a spectacular start in Milan.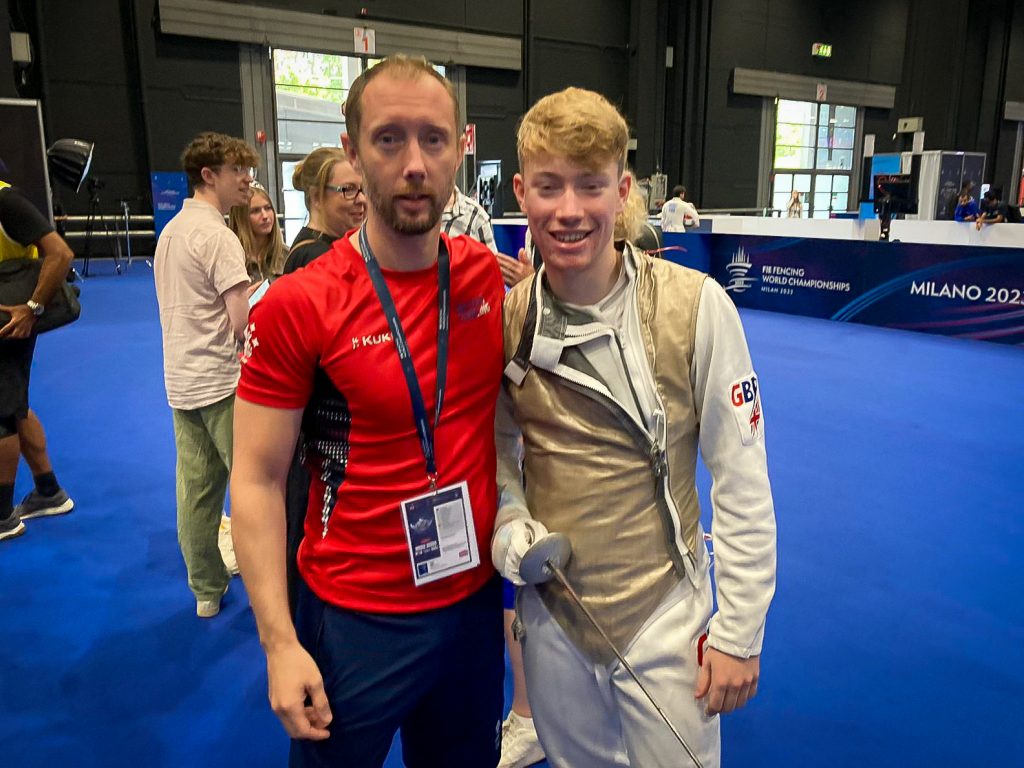 At his first Senior World Championships, Jaimie Cook opened his account with six victories from six in the poule, sending him straight through to the round of 64, where he will join fellow foilists Marcus Mepstead and Kristjan Archer in the last stage of the individual competition.
It's one of the most spectacular starts to a first senior Worlds ever seen in the UK – and even more remarkable as it is only his first season as a senior.
Still just 18, Cook has already been senior National Champion in Britain, a World Cup winner in 2023, a European Bronze and Silver medallist and top four in the world as a junior. This year, he was also part of the Men's Foil team that came agonisingly close to a medal at the European Games in Krakow; for Jaimie, it was his first multi-sport event.
This steadily rising career has been overseen from the age of five by father and coach Keith Cook, a well-known international athlete with a long list of achievements, and the current UK national coach for U17 and U20 Foil.
Still, it took a while to be certain. "I think it was when I was 14 and I won the Birmingham International, when I was like, okay, I can do big things here," said Jaimie. "When I won the Under 17 Nationals and I started making some decent international results I knew even more was possible, even if COVID took away a bit of time."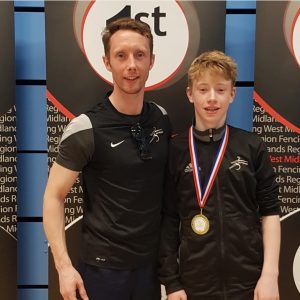 His father was quick to point out what an achievement it was. "Jaimie won a Senior men's tournament at the age of 14, beating senior national team members. At 14, that's unheard of. It doesn't really happen. But he showed that he's not fazed by someone twice his height, or at a weight that could snap him in two. It's only about being able to go up against them on the piste, and it shows that has nothing to do with age. It's about ability."
"But now, 2023 is Jaimie's first year as a senior. We were planning things, going 'what are your goals?'. The European Games were important: it was an opportunity to get in that multi-sport environment. But it doesn't happen overnight. It's the planning that you put behind that and having those honest conversations."
"So I've been dad and coach, but also part of that team around Jaimie, getting him a mentor, a strength and conditioning coach, nutritionists, psychologists, all in place. And British Fencing have been fundamental to helping him."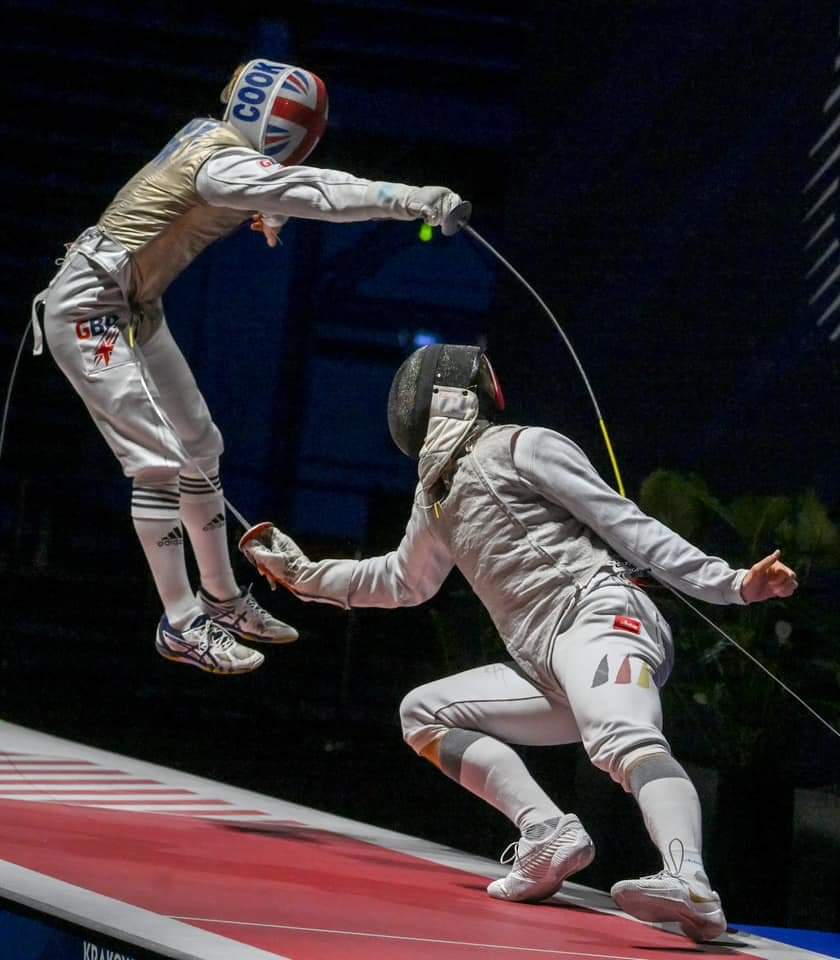 With the strong Men's Foil results in Krakow and a great opening in Milan, thoughts are already turning to 2024. What will it take to qualify the Men's Foil Team for the Olympics in Paris next year? "In the Worlds, we're looking for a top eight or a medal." said Jaimie. "There are so many points available from the Worlds that it's vital to at least make the top eight to keep that hope going, and then we need to be consistent throughout the season. But I know we have the talent and drive to get there."
Good results in Milan will likely come from careful pacing of mental and physical energy – especially for the foilists. "It's a long, long event: you fence one day, then there's a two day break, then the last 64, then another two day break, then the teams. You put in the hard work, taper down, and then just try and relax and stay fit and healthy," said Jaimie.
"Whenever somebody mentions it [Paris], it feels special. It feels like it's almost a dream. Like every athlete, you go, what can you go and do? Go to the Olympics, go to the World Champs. But it's the Olympics that stand out. And if we [the team] made Paris that would be so, so cool. We have such a good chance of making it. It would be so amazing to go. I remember watching London [2012] on TV, and thinking 'wow'. But now I'm in the team with some of the people I was watching."
Keith, for his part, is used to questions about how he negotiates being both dad and coach.
"Luckily, it's a good relationship, we've got. I understand what it feels like being in that situation as well, so I can empathise with the highs and the lows, and I think that does help a lot. But my job is to try and help his learning curve be as fast as it can be, and to put him in the right environment with the right people. I've said before that talent is as cheap as table salt. There's a lot of it out there, but if you're not willing to work hard, you'll just be another one that was talented."
"I do this full time, and I know how sport can change people's lives as well. I realised that I could try to treat the next generation fencers coming through to actually do bigger and better things that I ever did. With Jaimie and a lot of other fencers from Scotland, they're showing that if you put the work in, anything's possible. 15 or 20 years ago, there was nothing like this [pathway]."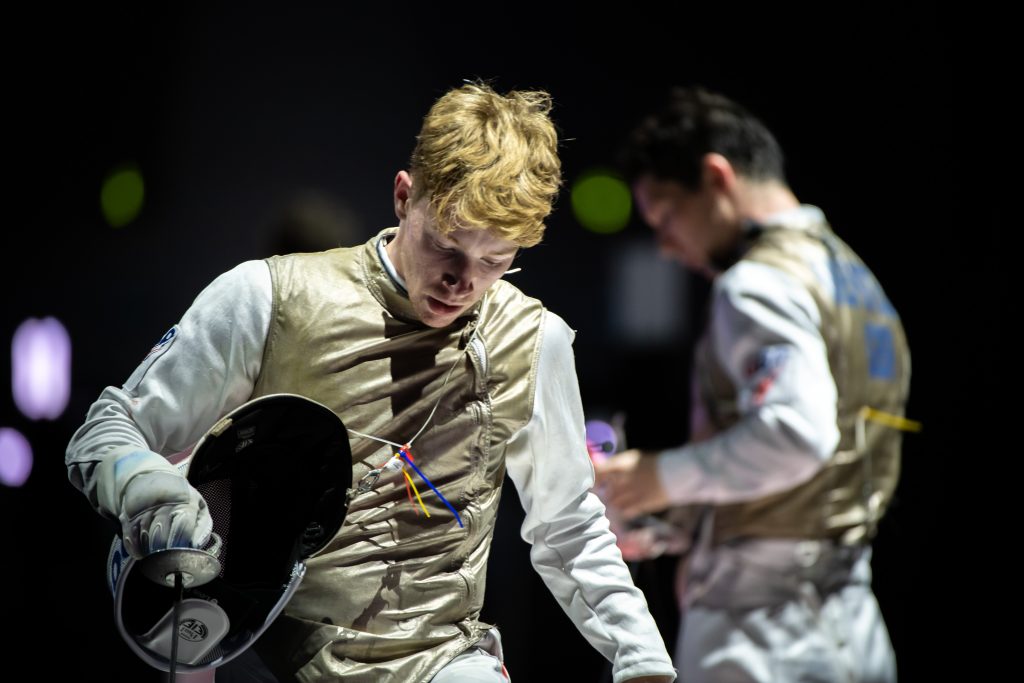 "It'd be amazing to me to get Jaimie to the level I think he's capable of. That's the hard part. I want my son to do well, my daughter to do well and I want them to win lots of tournaments. But that doesn't always happen. You have to learn from making mistakes. So I like to talk about the holistic approaches. I want them to make mistakes, I want them to learn from it. You can learn more from the ones you lose. The mental side of it is so important, especially when you go into a multi-sport event like the Olympics."
"But with Paris, I think it's definitely it's not just making the Olympics. I think it's a medal opportunity for these guys as well."
Follow the l
ive results at the Senior World Championships 2023 in Milan
here
, and watch the livestreams
here
.
---
Don't miss the latest news. Subscribe to our weekly summary email, The Fencing Digest, featuring the previous week's latest news and announcements. Sign up here.