Welcome to the October 2022 edition of The Sword. 
In this issue you will find:
Fencing's Royal Connection
Destination Paris 2024 Paralympics
For the Love of Fencing
We are Forging Futures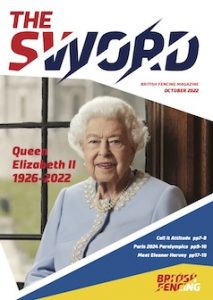 Interactive Edition  PDF Edition
Don't miss the latest news. Subscribe to our weekly summary email, The Fencing Digest, featuring the previous week's latest news and announcements. Sign up here.