THREE BDF MEMBERS RECOGNISED BY BRITISH FENCING
In November 2019 three BDF members were recognised for their contributions to fencing, by British Fencing.
Piers Gilliver and Dimitri Coutya were both awarded the British Fencing Silver Medal. In making the presentation and reading the citation, BF President, Hilary Philbin remarked on the extraordinary fencing achievements of both wheelchair fencers during the last four years, winning medals at every World Championships, Zonal Championships and World Cup. Hilary witnessed first hand their achievements at the World Championships in Cheongju, South Korea in September 2019, when each fencer won 2 individual medals and a team medal, and both had returned home as a World Champion. The award of the Silver Medal is richly deserved.
At the same ceremony Viv Mills was awarded the British Fencing Bronze Medal for services to fencing. In reading the citation, Hilary Philbin outlined Viv's all-round contribution to  fencing, as an Executive Director of England Fencing, being responsible for the organisation of the England Youth Championships, for four years, and acting as Assistant Manager and Coach to the England Veteran's Team at the Commonwealth Fencing Championships in Christchurch and Canberra. As Secretary of British Disability Fencing, having responsible for the day-to-day administration of the GB Wheelchair fencers, and traveling to all the international competitions as BDF Team Manager, and coach. Viv also coaches at her local fencing club.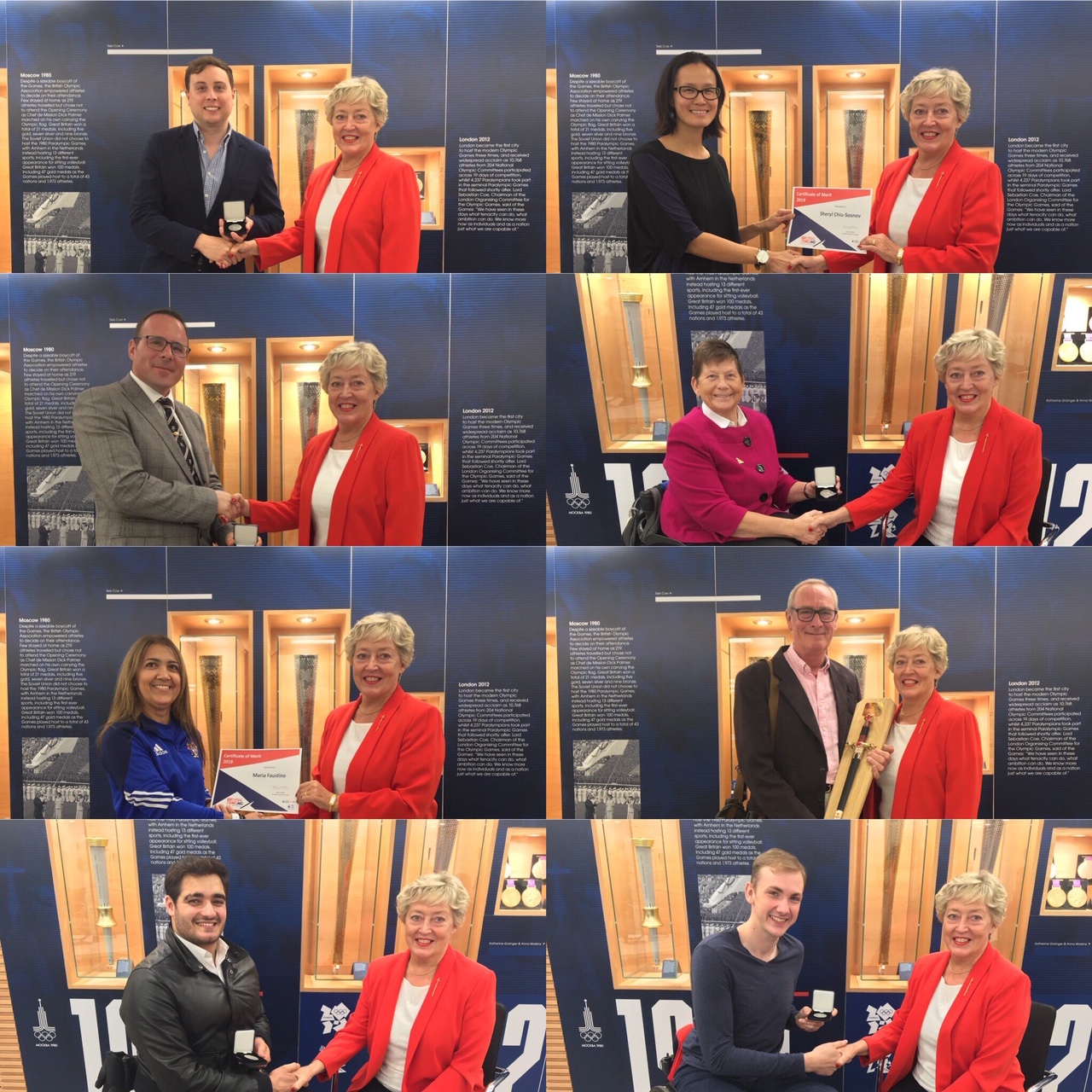 This post was originally published on the British Disability Fencing website and has been replicated on the BF site, after BDF transferred responsibilities to BF in April 2022. 
Don't miss the latest news. Subscribe to our weekly summary email, The Fencing Digest, featuring the previous week's latest news and announcements. Sign up here.