Have you ever wondered how elite fencers prepare for a competition, or how they recover afterwards? Anyone who has felt the burn of hundreds of lunges knows how important it is to prepare and recover correctly. Ideally, with the right programme, exercises and nutrition, athletes can avoid injury and improve their performance.
James Honeybone, GB's top sabreur's plan for preparation involves workouts in the gym, leg pushes, stretching and good nutrition. He recently discovered the benefits of using vibrating foam rollers from Pulseroll to help him recover and avoid delayed onset muscle fatigue during his trip to the World Championships in Wuxi, China. *Here are his top tips for preparing and recovering from competition:
Preparation
Get Your Head in the Game
"I believe as well as being prepared physically, its so important to have your head in the right place for a competition. Obviously everyone is very different when it comes to how they want to feel in a competition, some people want to be really fired up and will avoid talking to people, whereas some will want to be more relaxed and will try to be more sociable before the start of the competition. Personally I'm somewhere in the middle, I plan to give myself around 30 minutes before I warm up to catch up and chat to my mates from different countries around the world. After this I put my phone into airplane mode and try to keep myself separate from everything outside the venue I'm competing in."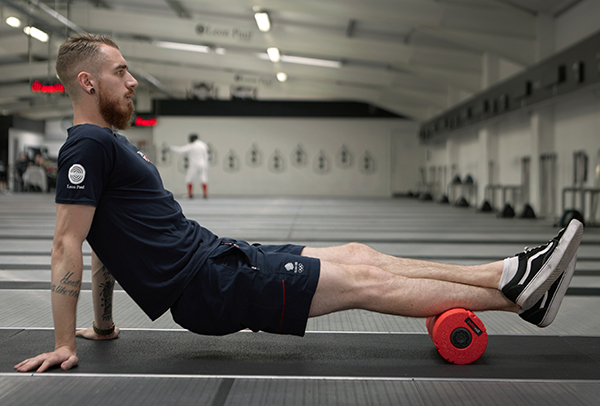 Warm Up
"At the top level you'll see most fencers warming up in a similar fashion. Most fencers will be using a foam roller on their quads, gluts, hamstrings and calves. This is where my Pulseroll Foam Roller Plus really gives me an advantage, as the vibration helps to loosen my muscles even more and increase blood flow to the main areas that are used in fencing. After rolling I continue my warm up with some light jogging up and down a piste to raise my heart rate, then moving into dynamic stretching (high kicks, non fencing lunges), then finish with more specific fencing actions – slow technical footwork moving to more physical and rhythm based footwork."
Recovery
"The individual event of a fencing World Cup takes place over two days. On the first day are the poules (group stage) and preliminary DE's that run until there are only 64 fencers. Unlike some sports, fencing World Cups are huge events with more than 200 fencers from around the world in each event. With both days being so competitive, recovery after the 1st day is crucial for performance on the 2nd day. As soon as I finish I make sure to have a good long stretch and roll, to help flush away any lactic acid that has built up in my legs. This helps to reduce DOMS (muscles soreness) for the next day. As soon as I've finished this I make sure to hang my kit up so it isn't too wet and smelly for the next day!"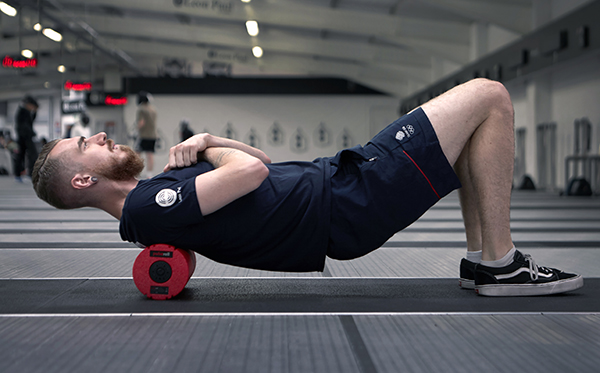 Massage
"One of the problems that comes with being a completely self-funded athlete is that all money has to go towards competitions around the world and international training camps. This means its almost impossible to get regular physiotherapy or sports massages, which play such a big part in keeping you in top physical shape and injury free. The best thing about having my Pulseroll roller is that its the next best thing to having a sports masseuse at my beck and call whether I am training at home or away competing anywhere in the world. And the different vibration settings allow me to change the amount of pain (good pain though!) I put my muscles through! This in particular was such a big part of me being able to recover quickly and allowing me to feel free from my pre World Champs training camp in Nanjing before the 2018 Wuxi World Champs."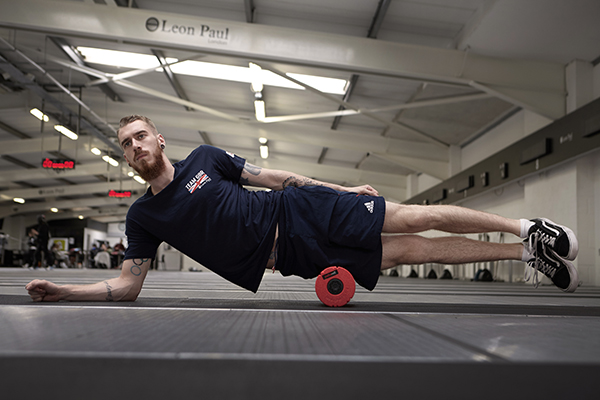 Rest
"Another key part of high level performance is rest. Knowing when to rest is so important, the international fencing season can be a long, gruelling season with so much travelling. So when the off season comes round I think it's so important to take the opportunity to chill out both physically and mentally. I also love to use the time off as a chance to play other sports (squash particularly!) with my fencing and non fencing friends alike."
The good folks at Pulseroll have given British Fencing some great products to give away! Tell us how you prepare and recover from fencing and tag to be entered for a chance to win prizes including a vibrating foam roller.
To WIN a vibrating foam roller and other prizes:
Head over to Facebook, Twitter or Instagram and look for #BFpulseroll. Share or retweet our posts or write your own with the #BFpulseroll tag.
Let's share the best ways to get in shape and recover for fencing. Videos, pictures, comments and tips on how you prepare and recover are all welcome.
We'll choose a winner at random and announce them on Monday September 10th 2018.
*Pulseroll gave James a roller after they found out he'd been using it to prepare and recover from his training, and all opinions are his own. This competition is not endorsed by Facebook.