TOKYO 2020 EPEE TEAM MEDAL
The success of Piers Gilliver and Dimitri Coutya in yesterday's individual Epee competitions spilled over into the piste action today.  
Piers and Dimitri welcomed rookie teammate Oliver Lam-Watson onto the podium as the trio took bronze in the Men's Epee team event, the first epee team medal since 1980. Each team is made up of three fencers from two different classifications. In the case of Great Britain, 2 x Cat A fencers, and 1 x Cat B.
In the preliminary rounds GB fenced convincingly beating old rivals,France 45-29, followed by Ukraine 45-28 and Poland, 45-30. This put GB into the semifinals and a match against the powerful and very experienced Russians. During the qualification period GB met Russia on a number of occasions with the same outcome each time. Such was the result again today, the warriors battling right to the end, but losing 35-45, with Gilliver putting in a sterling performance scoring 25 of the team's points.
In the bronze medal play-off GB faced Ukraine again. Ukraine changed their order of play to effect a different outcome. The scores were closer but the end result was the same as before giving victory and the bronze medal to Great Britain, 45-38.
This brings the GB medal tally to three with two more days of competition to go.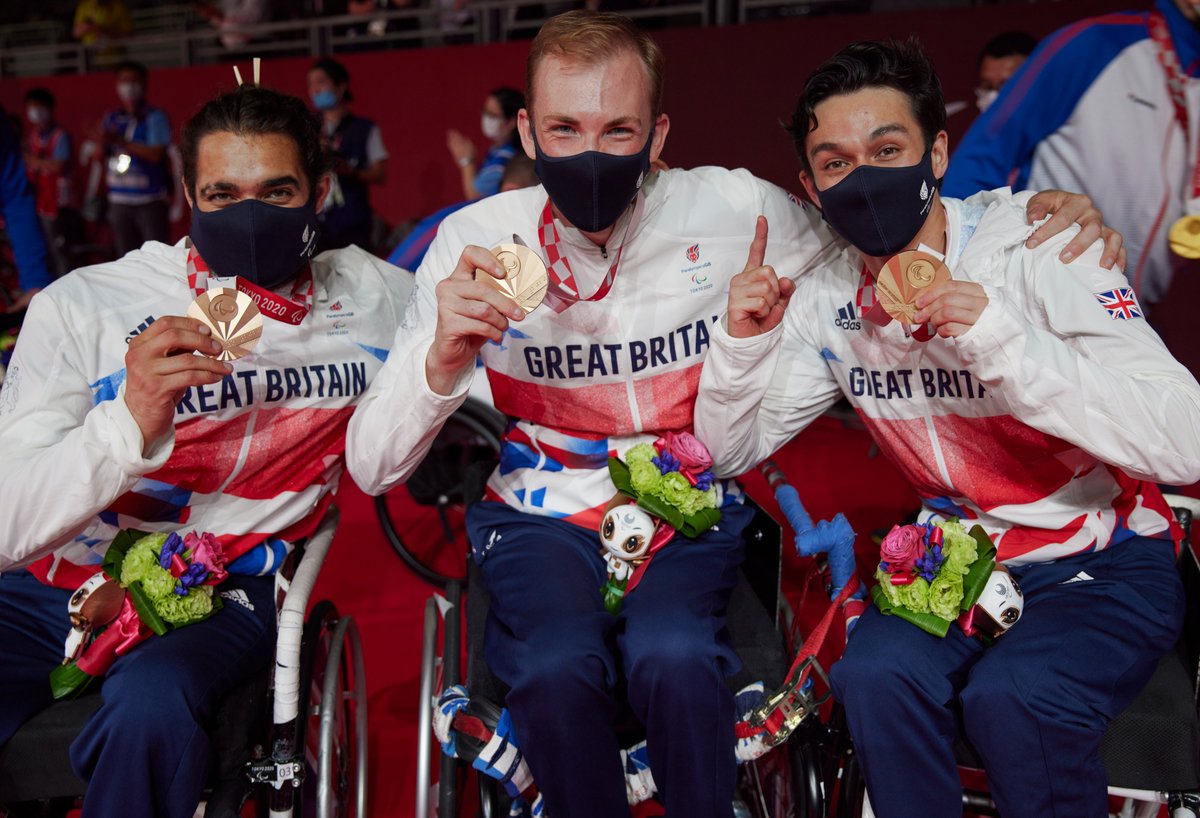 This is the first time GB has fielded an epee team in an international competition since 2014. As a result they started their campaign at the very bottom of the rankings, and it has taken the 'master tactition', Peter Rome, to engineer a rapid climb up the ranking table to a point where they could not only qualify for the Tokyo Games, but in a reasonable position – 5th. To achieve the bronze medal means they are still punching above their weight. This was a great performance and achievement.
Congratulations to the team.
This post was originally published on the British Disability Fencing website and has been replicated on the BF site, after BDF transferred responsibilities to BF in April 2022. 
Don't miss the latest news. Subscribe to our weekly summary email, The Fencing Digest, featuring the previous week's latest news and announcements. Sign up here.