Board Update to Members October 2021
Chair of BF, Mark Lyttle, updates members on behalf of the Board.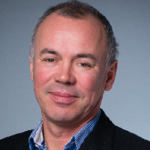 Dear Member,
I write to you as the new season is well underway with our hopes high for the recovery of our sport. Of course, there are and will be challenges but the British Fencing (BF) team is working hard to support our members, clubs, and other stakeholders through these.
We continue to publish lots of information on our website and you can also choose to get a summary every week by signing up here. We are also continuing to run consultations with stakeholders across the sport so keep an eye out for these.
Membership and Clubs
The Board had an update on latest membership numbers in September which showed a positive trend with more recent figures showing this sustaining itself. We are pleased so many members (around 60%) have continued to support BF over the last year or two and that so many of you are now renewing your membership as fencing restarts. We are aware of the difficulty some clubs are having accessing venues (which is an issue for the whole sector not just fencing) – please let Hannah ([email protected]), our Development Officer for Clubs and Regions know of particular difficulties. Our Club zone can be found here.
Of course, volunteers are key to supporting our sport across clubs, competitions and many other BF activities and we will continue to consult with key groups of these to understand how we can best support them as fencing restarts and recovers after a lengthy period.
Finance status
Membership is essential to our long-term financial sustainability, but with the drop in membership revenue over the last 18 months the excellent and flexible support from both UK Sport and Sport England has proved vital to our ability to continue providing services to our stakeholders. This has meant we finished the year with a deficit of just £25K – you will find more details in our annual accounts published at the time of our AGM earlier in the month. The budget for 21/22 has a £58K deficit, mainly because of the need to account for membership income over the year from its point of renewal, but the Board remain confident that the combined deficit over two years will be less than a third of reserves, which we have already communicated to you. Indeed, our Finance Director, David Mosely reports that Q1 and Q2 are well ahead of our budget, with better membership numbers and a quicker than planned restart of commercial activities. So overall very promising given the difficult times we have been through.
Board members
I am pleased to report Mary Cohen has been elected to the Board. Mary, who works as a paediatric doctor, joins after 19 years of competing internationally in fencing for GBR. At the AGM we appointed Jochen Losch as a new independent director, bringing extensive sports media experience to the Board, and Francis Wilkinson, a qualified accountant.
As we have two further director vacancies, we intend to appoint two casual directors for a period of one year to fill skill and experience gaps in our Board.
I would also like to thank four retiring directors (due to term limits), each of whom has been committed to British Fencing, providing excellent counsel to both the Board, Chair and the BF Management team.
Janet Campbell has been our Senior Independent Director for eight years and as a HR professional provided great support in that area.
Many of you will know Clare Halsted, who has been a stalwart volunteer across many areas of British Fencing and the FIE as a doctor and Olympian.
Paul Abrahams has advised on communications using his extensive professional experience but has also worked with the events team.
Tom Cadman has been an indispensable Board member providing insight on legal matters.
Each has given selflessly and will be missed but I am also certain not lost to fencing, continuing many other volunteer roles.
Governance
In September we had an EGM on changing our articles to allow us to run our AGM as a virtual or hybrid meeting and as it was approved, we ran our AGM virtually. In future years we hope to run a hybrid meeting.
In September the Board also received an update on the British Fencing charity, which operates with a separate board of trustees, and I can confirm that we intend to forge an even closer working relationship, with our CEO, Georgina Usher, joining the charity as a trustee.
Clare Halsted has also been championing our Environmental policy and the Board has agreed to consult on this with clubs and competition organisers over the coming months.
Our project to review the regional model in conjunction with England Fencing and funded by Sport England is progressing. It is important to emphasise that its purpose is to ensure that the model is properly constituted and that risks are managed both for the sport and its volunteers. This is unlikely to result in significant change.
Athlete Development Programme (ADP)
The Board had a separate update recently on the Athlete Development Programme funded by Sport England and were pleased to hear how much progress was made as we shifted to online provision over the last 18 months. Going forward, we believe that a combination of virtual and physical delivery will greatly enhance the overall impact for our fencers and coaches.
You will have seen our published pathway model which is a great step forward and the Board were delighted to hear of our subsequent success in securing Progression funding from UK Sport. This funding is focussed on building the system, structures and people for medal success in 2032 whilst also enabling us to provide some ongoing system support to our National Teams in the Paris cycle. Combined with our Sport England Talent funding this will support the ADP to build a more seamless pathway for our Cadet, Junior and Senior fencers aspiring to the top of the sport, building on our platform of supporting all six weapons in an inclusive way and a common set of values and culture.
The Board also agreed to formally adopt the updated UK Anti-doping regulations which will involve some important changes for both athletes and coaches.
We are delighted also to have been successful in the initial phase of extending our Sport England funding for the ADP and our specific participation and social impact programmes over the Paris cycle.
Events
As you may have seen, domestic competitions have restarted, which is great news but it's not without its challenges. Fencers, coaches and their supporters are dealing with the return to competitions for the first time in 18 months at the same time as volunteers are considering whether to return and venues are determining their access policies. We took the difficult decision back in July to schedule ADP Camps followed by 3 consecutive weekends of BF events to create opportunities for our young fencers to get back into fencing and prove themselves ready for the international season. We'd like to thank all the staff, officials and volunteers who stepped forward to make this possible. We continue to work hard to support all stakeholders and ask for your support and patience in dealing with an unprecedented situation.
The international calendar has also been subject to changes and cancellations this autumn which has not helped planning and all in this the context of limited domestic ranking events. This has created extremely narrow windows in which to make decisions and we will do our very best to update our website and make information available to you as soon as we can. Again, we ask for your support and patience in this regard.
Summary
We feel excited about progress in recent months, but we also must recognise the significant changes in society that are likely to be sustained in some ways. We,  everyone in our ecosystem and all our stakeholders, will have to think flexibly and work hard to not only encourage fencers and volunteers back into our sport but also new participants.
Mark Lyttle
Chair