End of Year Message to Members from the Chair of British Fencing
Chair of BF, Mark Lyttle, updated members via email on December 16th, 2020.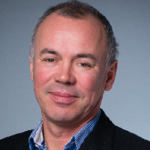 As an unprecedented year draws to a close, I wanted to thank you for your support, give you an update from the Board and highlight some positives as we come together to rebuild our future.
Members remain at the core of what we in British Fencing do and your support during this period has been tremendous.  We in turn have been working hard to support you as best we can, and you will see the results of this in the very many news items on our website.  Our community is broad, covering recreational and competitive fencers in clubs across the Home Nations, as well as the many volunteers in clubs and at training camps and fencing competitions and we have tried to assist each of you in different ways.
By continuing to renew your membership, this has allowed us to retain staff in British Fencing to support the community during this time.  Your membership ensures that we, together with the Home Nations, are in the best possible position to help our sport restart and recover in the coming months.  I would encourage you to please continue to renew over the coming months. Your backing is vital and much appreciated across the community.
As we look ahead, I believe we have a strong foundation on which to build and I would like to thank Georgina, our CEO, and her BF team for their commitment in helping to achieve that. I have provided an update below based on the outline of recent Board meetings.
CEO Office
Georgina and her team have worked assiduously with our stakeholders including DCMS, UK Sport, Sport England and the Home Nations to both provide you with up-to-date interpretations in an ever-changing situation and to lobby in the interests of our sport.
The BF team has continued in recent months, community discussion forums, listened to feedback, provided resources and run virtual events and activities for the whole sport including clubs, coaches, volunteers and our partner groups.  We can see a summary of this here: https://www.fencing.com/october-operational-update/
We are very grateful to all the coaches, volunteer Covid Officers and the rest of the community who road-tested the guidance on restarting and provided feedback and suggestions.
Finance
We prepared a "revised" budget for the year to March 2021 back in mid-March which showed a deficit of around £90,000 because of expected reduced revenues.  As you know the recovery is taking much longer than anyone thought back then so we have now approved a further revised budget in the November Board meeting that shows a better result this year than originally thought but which extends the impact well into next year.  Across the two-year period we are aiming for a combined deficit no worse than one third of our reserves.
The Board continues to believe that this is an appropriate use of our reserves and does not prejudice the financial stability of BF.  Indeed, it allows us to sustain resources to support our members now and in the future, by ensuring a better restart and recovery. We are monitoring the financials monthly to ensure we keep on top of the situation and preparing mitigation plans to manage any impact next year.  I would like to thank David Moseley, our Finance Director, for this continued hard work.  We are also grateful for the flexibility and additional support from our funding partners – UK Sport and Sport England – which has played a vital role in achieving operational and financial stability,
It is important to stress that, thanks to the support of our membership and funding partners, British Fencing is managing to retain a solid foundation in comparison to many other sports bodies and this will enable us to support the re-start and rebuilding of our sport.
Clubs
There have been three BF club polls sent out since their launch in September 2020.  The polls have been designed to gain an understanding of the current position BF affiliated clubs are in and how BF might further aid them during this time.
56% of clubs responding to the polls in September and October reported delivering activity at some level of capacity with the main barrier being access to facilities or the size of facility.
BF will continue to run club polls to ensure we have insight from clubs that allow us to really understand the current state of play, as well as ensuring we are using internal resources in the right way to assist clubs during this time.  It has been evident through the size of responses that we have a good level of engagement from the community and it is important that we continue to gather feedback during this challenging time.  We will continue to be led by insight from the community on how we continue to help them moving forward.
Events and Competitions
Of course, competitions have not been allowed and this includes BF Events. We are not envisaging a fast return to 'normal' competition as we are bound by restrictions on numbers particularly for those age 18 and over.  We will inevitably need to start small and local, and we will be encouraging organisers to adopt different formats which comply with local restrictions on indoor sport participation.
As we start 2021, we will be focussing on helping our clubs and coaches to restart and rebuild preparing fencers for competition restart. As part of the work to encourage people back to club fencing, we have created a new GB League – this is a fun opportunity for club fencers to earn points for competitive sparring at club nights. Watch out for more details in January.
GBR Athlete Development Programme (ADP)
We continue the work to extend the ADP programme from the Sport England funded U23 activities into the Seniors space thanks to support from UK Sport, BF Charity and The Epee Club.  We have submitted our proposal for Progression funding to UK Sport as part of the 2021/2024 investment cycle targeting 2032 success.  Extensive work was done by the BF team in preparing for this.  The primary purpose of Progression funding would be to develop a cohort of athletes and coaches for 2032 whilst also supporting a more formalised structure for the senior teams representing GB at the highest level.  The feedback on our proposal has been extremely positive, however, with government funding unclear at present, we must wait with fingers crossed.
The GBR ADP continues to thrive with several activities under way.  Another ADP camp was run in October, our fourth virtual camp and we continue our well-being work with the True Athlete Project.  In an exciting development we published our pathway framework – if you haven't seen it, take a look here https://www.britishfencing.com/athlete-development-programme-zone/athlete-development-pathway/.  Virtual ADP Strength and Conditioning Sessions also started in October as part of a six-week programme available to all compete level members.
Participation Programmes
As I stated back in July some of our Sport England funded programmes like Muslim Girls Fence and Scouts have been able to sustain themselves well, supported by new online resources.  Our focus since the end of the summer has been to help remaining programmes like London Youth and Higher Education, in restarting and recovering.  We also formed a new Sport for Social Change Board sub-committee which has met several times as we refine our proposition and look for additional sources of income.
Commercial
Back in March we had hoped for a second half recovery in Commercial revenues, but these will now stay subdued and our recent revised budget has a projected surplus of £20,000 versus £43,000.  In response to the various restrictions we have moved some of our education offerings online – we now have an online introductory coaching product and an online welfare course (sold 54 times in the first six weeks of launch– see here https://www.britishfencing.com/safeguarding-fencing-specific-online-renewal-course-now-available/). The Board remains positive on our new Primary School Resource Pack, which we have continued to develop in recent months thanks to Sport England funding, and our License Partner Programme as we start to think about the financial year starting in April with increasing levels of activity in schools and outside activity providers.  Rebuilding our commercial revenue streams will be a vital part of our long-term financial sustainability.
Leadership
The Board recognises how important community engagement is currently and fully support the BF team's work in this regard.  The Board would also like to thank them for their unremitting work over the last number of months in supporting the community.
The AGM was held virtually in early October and we welcomed two new Board members elected by you, Pat Aiyenuro and James Williams: https://www.britishfencing.com/about-us-zone/the-board-zone/board-directors/.  Two directors, Anne-Catrin Sallaba and John Troiano retired in September and at the meeting we noted our thanks for their volunteering. In addition, we announced that John Troiano would become a Vice-President of British Fencing.
Culture
In recent meetings the Board has discussed culture within our sport in terms of its importance in encouraging diversity, promoting well-being, and ensuring a safe environment particularly in the context of recent events in other sports.  The Board believes our sport has a positive athlete culture and we continue to monitor and identify areas for improvement.  As part of this we get feedback from the GBR Athlete panel.
On diversity, we believe we have made good progress on our Board and in our staff, but we need to renew our efforts around diversity in participation of our sport especially around gender and BAME. We have been providing more education to ADP coaches around topics such as well-being, gender discrimination and mental health issues and we will continue to do this.  The Board receives an update from the CEO on safeguarding at each meeting.
Summary
I hope you will agree with me that despite the challenging times, British Fencing has continued to make positive progress in a whole range of areas.  Serving the membership remains the foundation of what we are and what we do. We will continue to engage and listen to our members as we plan a series of restart activities for our sport.
Your membership underpins all our activities, and I would like to thank you for your continued support in that regard.
On behalf of the Board, wishing you all the best for the holiday season.
Mark Lyttle
Chair