WELCOME TO THE BOARD: JADE CLARK
In 2021, BF welcomed several new Board members, including Appointed Director, Jade Clark.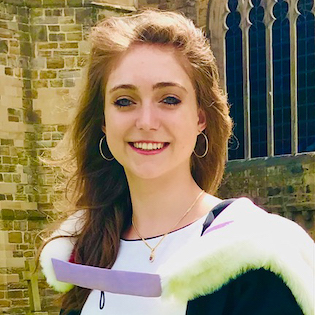 Jade was appointed to the board in 2021 and qualified as an ICAEW Chartered Accountant in 2020 after starting a big 4 degree apprenticeship in accounting in 2015. She has worked in financial services, specialising in investment banking and insurance.
Jade started her career in banking audit at KPMG and is currently the technical accountant at the UK's largest pensions insurance specialist who manages over £60bn in assets and secure pensions for over 800,00 people. Jade is also an advanced level examiner for the ICAEW.
Jade is a foilist who occasionally picks up an epee. She started at age 10, competing internationally from age 13 and representing Great Britain on the cadet and junior circuits. Jade qualified for the cadet and junior European and World championships in Jerusalem and Plovdiv and won a team silver medal at the junior Commonwealth championships in Cape Town. She also has a couple of age group British Championship titles, represented Durham university 1st team, and won gold at the senior 5 nations with team England.
On her appointment to the Board of BF, Jade said, "I am eager and excited to utilise my professional skills, alongside my experience fencing domestically and internationally, to positively contribute to the Board and British Fencing's strategy going forwards. This is a great opportunity for me to give a little back to a sport that has given me so much."
Read more about the Board of British Fencing in the BF Board Zone.
Don't miss the latest news. Subscribe to our weekly summary email, The Fencing Digest, featuring the previous week's latest news and announcements. Sign up here.