WHEELCHAIR FENCING FRAME PURCHASE
BF has purchased 6 wheelchair fencing frames to use at competitions and to loan out to clubs, growing opportunities for grassroots participation in wheelchair fencing.
One of the significant barriers for disabled people to participate in sports and physical activity is the additional equipment needed and its higher cost than equivalent equipment for non-disabled participants. BF is working to reduce that barrier by loaning these frames to strategically placed clubs, enabling more opportunities for wheelchair users across the regions. As part of the loan agreement, clubs will then be required to ensure that the frames are available and transported to BF competitions throughout the year.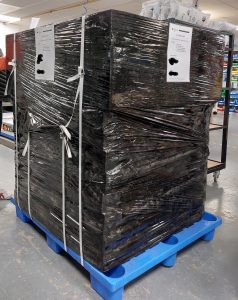 BF will be using the results from the Level Access Survey to help inform their decision on where to loan the frames to make the biggest impact on increased participation opportunities and support for the current community. If you are keen to be considered for a frame please ensure that your club fills out the Level Access Survey, and mention how it will be helpful under question 21.
If you want to connect about wheelchair fencing or other disability inclusion topics, you can contact our Inclusion Officer (Disability) Rick Rodgers by emailing [email protected].
Don't miss the latest news. Subscribe to our weekly summary email, The Fencing Digest, featuring the previous week's latest news and announcements. Sign up here.