WORLD CUP, EGER
GB Wheelchair fencers recently competed in Eger, Hungary, and came home with more medals and trophies. Dimitri Coutya won a gold in the men's Cat B epee, beating Sarri of Italy 15-10 in the final, a repeat of the World Championship final. Dimitri also won a bronze medal in Cat B foil, losing 15-14 to the Russian Kamalov in the semi-final. Dimitri was awarded the IWAS 2017 champion for Cat B foil and epee.
Piers Gilliver won bronze in the Cat A men'e epee, losing 15-14 to the Russian Artur Yusupov in the semi-final. Piers was awarded the IWAS 2017 Cat A epee champion.
Also fencing in Eger were Josh Waddell (15 years) in his first senior competition. Josh gave a good account of himself in the Cat A epee competition, and also in the Foil Team competition. He also received the IWAS 2017 under 17 champion award.
Oliver Lam-Watson fenced in his first world cup competition and enjoyed a successful debut performance in both epee and foil. He also performed heroics in the Foil Team event.
Gemma Collis-McCann was the sole female fencer for GB. Gemma had a very good weekend in all three weapons, finishing 5th in women's epee 11th in the foil and midway in her first sabre competition.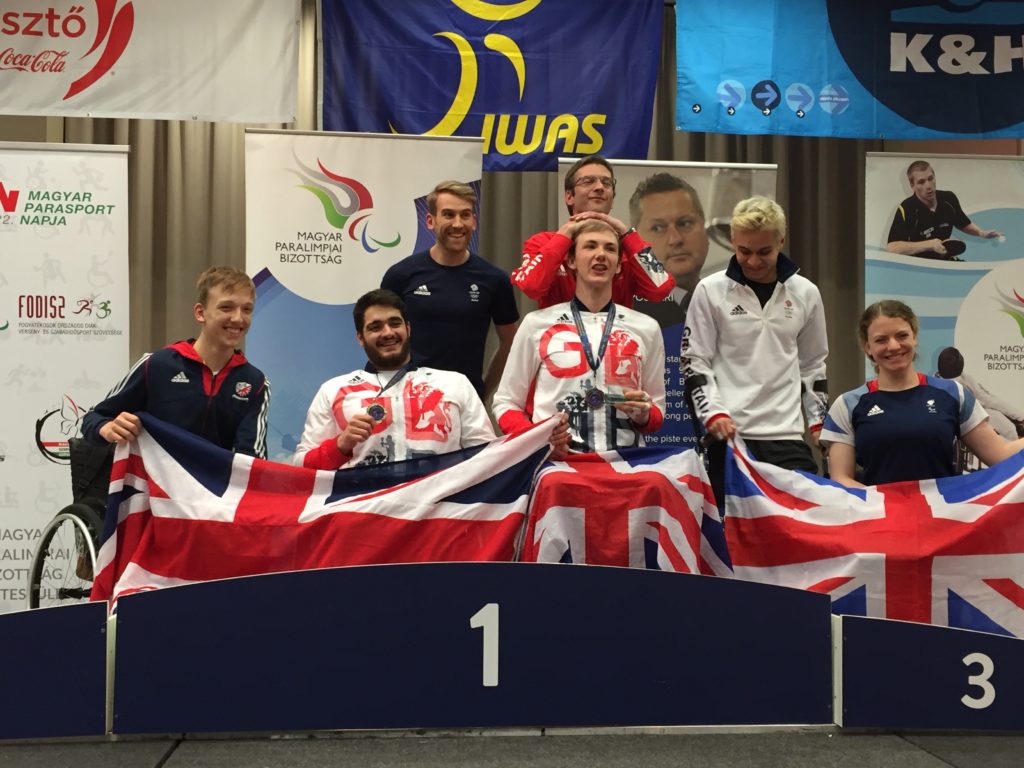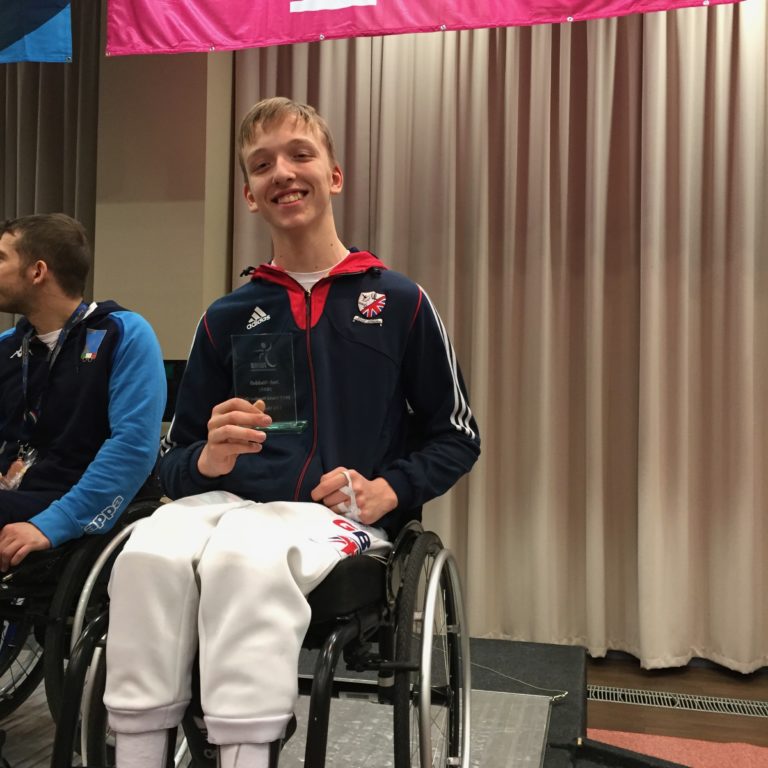 This post was originally published on the British Disability Fencing website and has been replicated on the BF site, after BDF transferred responsibilities to BF in April 2022. 
Don't miss the latest news. Subscribe to our weekly summary email, The Fencing Digest, featuring the previous week's latest news and announcements. Sign up here.