WORLD CUP, PISA – 4th QUALIFICATION COMPETITION FOR PARALYMPIC GAMES, TOKYO
Another Solid Performance by Piers
Piers came out of the blocks firing on all cylinders in Pisa. He blitzed the poules and was ranked 1 in the tableau of 64. In DE he beat Morelli 15-1 in the L32, Lemoine 15-5 in the L16, Noble 15-5 in the last 8, and Giordan 15-4 in the semi final. In the final he met Demchuk and won 15-12.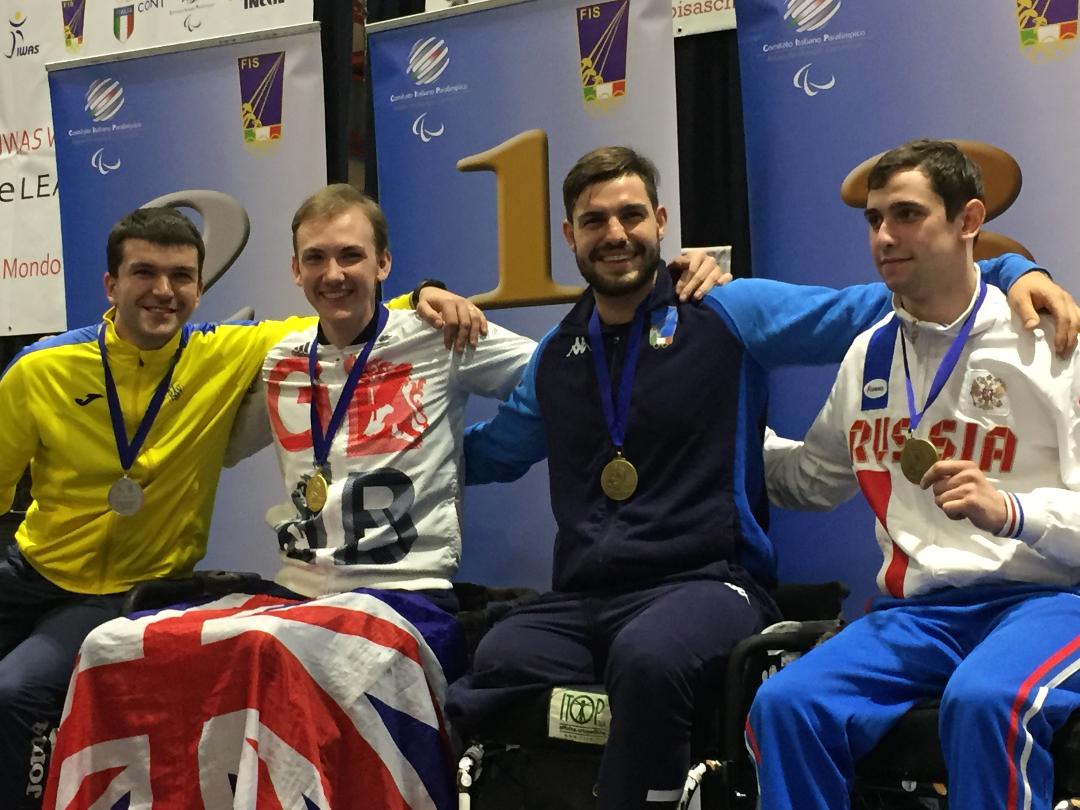 In the Epee Piers was ranked 1 in the tableau of 64 after poules. He had a bye to the L32 where he beat Rousselot 15-5, Noble 15-10 in the L16, Pender 15-9 in the L8 and Chen 15-14 in the semi final. He met Shaburov in the final and lost 15-14 after a nail biting last minute of extra time.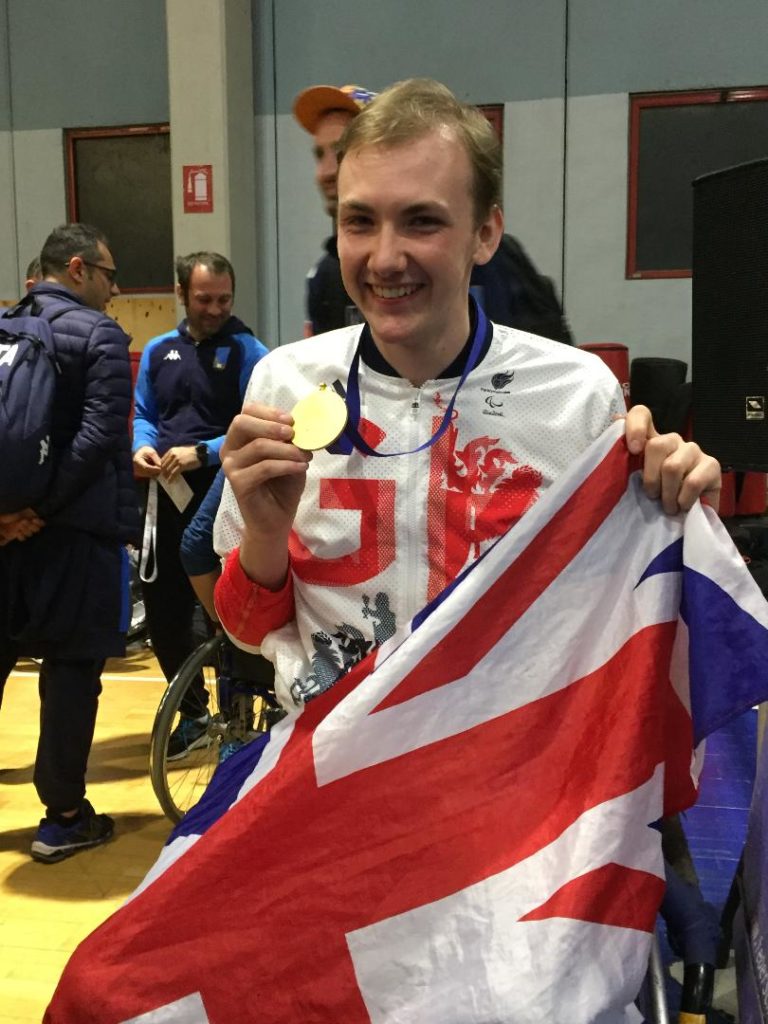 Dimitri had a disappointing competition by his very high standards.
In the Men's Cat A Foil Dimitri was ranked 4 after poules and had a Bye to the L16 where he met and beat Beych 15-5. In the last 8 he met Chinese fencer, Feng and lost 15-11.
In the Epee Dimitri was ranked 1 after poules. He had a Bye to the L16 where he met and beat Fujita 15-7, then Datsko 15-10 in the L8, but he lost 15-14 to Cratere in the semi final.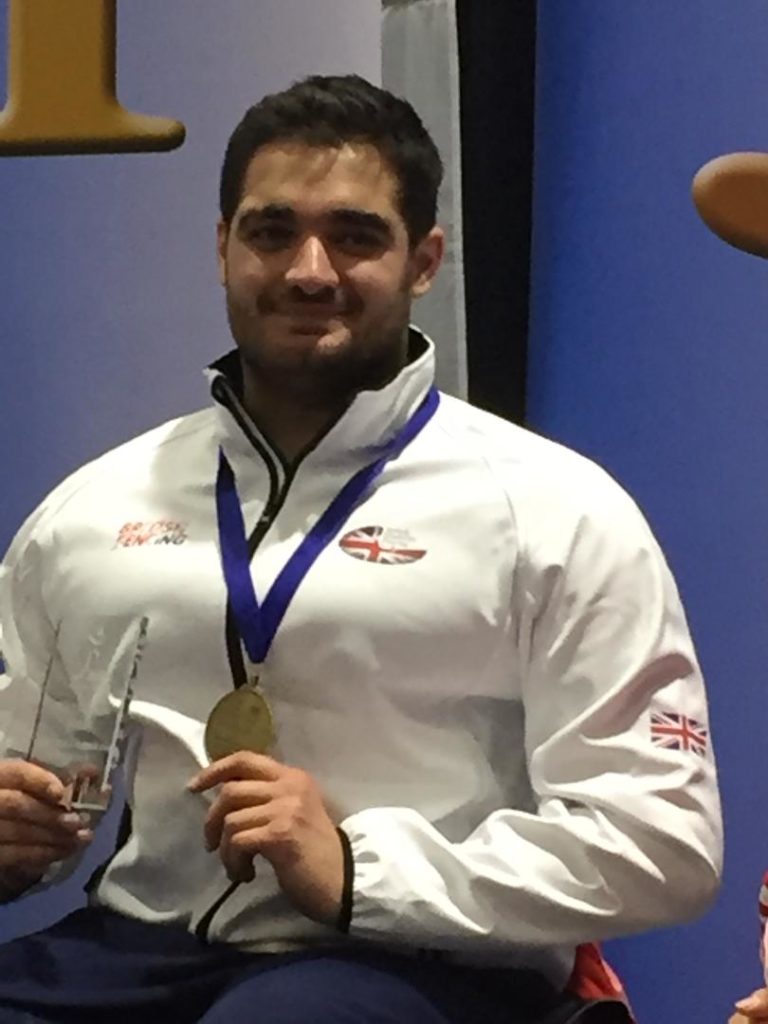 Other creditable performances were by Mat Campbell-Hill who was ranked 18 after Sabre poules. Mat was beaten by Dronov 15-8 in the L32.
Ollie Lam-Watson had a storming poule in the Cat A Epee taking the scalp of Betti along the way and was rank 21 after poules. He beat Chu 15-2 in the L64, and then lost 15-11 to Mahula in the L32.
In the Foil Ollie took some more notable scalps in the poulesand was ranked 19 in the tableau of 64. In the L32 he was beaten 15-9 by Pender.
In the Women's Cat A Epee Gemma Collis-McCann beat Kelman 15-5 in the L32 but was then beaten by Maya in the L16. In the Cat B Epee Justine Moore had a miserable poule, and was ranked 25th in the tableau of 32. She was the last athlete to make the cut and in the L32 DE she met the very good Chinese fencer Zhou. Justine won the match 15-14, leaving Zhou distraught.
In the Men's Foil Team event GB finished in 6th place.
This post was originally published on the British Disability Fencing website and has been replicated on the BF site, after BDF transferred responsibilities to BF in April 2022. 
Don't miss the latest news. Subscribe to our weekly summary email, The Fencing Digest, featuring the previous week's latest news and announcements. Sign up here.