WORLD CUP WARSAW SUCCESS
In July 2018 GB sent fencers to Warsaw for the Senior World Cup, and the Junior World Championships. 
It was a successful campaign with Dimitri Coutya picking up 2 gold medals in Cat B Epee and Foil, and Piers Gilliver collecting gold in Cat A Epee and bronze in Sabre. The men's foil team of Piers, Dimitri, Josh Waddell and Ollie Lam-Watson took the silver medal, the first team medal in foil since Adam was a lad. 
There were also some good performances by the other fencers. Most notably Shah Rashid was placed 5th in the Cat B Sabre.
In the Junior World Championships Josh Waddell won a silver medal in the mixed nations epee team event.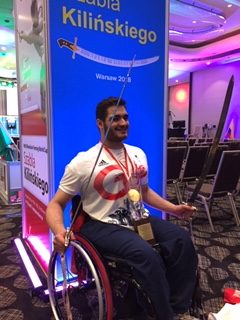 Dimitri with his two medals and two swords presented to the champions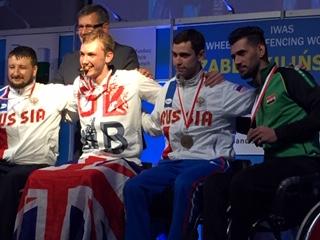 Piers getting his gold medal.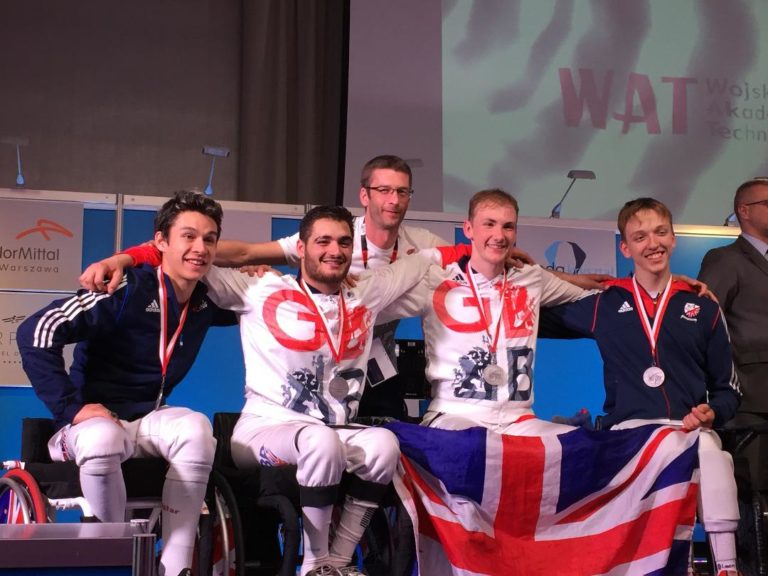 Team Silver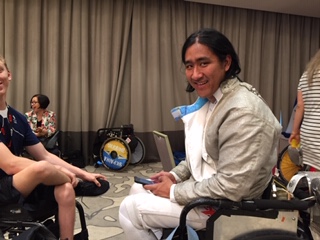 Shah Rashid on his way to a 5th place
This post was originally published on the British Disability Fencing website and has been replicated on the BF site, after BDF transferred responsibilities to BF in April 2022. 
Don't miss the latest news. Subscribe to our weekly summary email, The Fencing Digest, featuring the previous week's latest news and announcements. Sign up here.