World University Games 2021 Update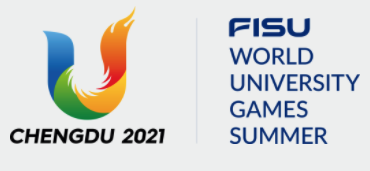 BF publishes nomination criteria and process for the next World University Summer Games to be held in Chengdu, China from 18 – 29 August 2021.
Taking place every two years, the FISU World University Summer Games sees students from around the world come together to compete.
Organised by the International University Sports Federation (FISU) it includes 18 sports and welcomes over 10,000 participants from over 150 countries.
Click here for more information
The fencing competitions will run from 19 – 24 August 2021. Numbers are restricted for this event – both by the organisers (countries can enter a maximum of 3 per team) and by BUCS, based on agreed criteria which include performance criteria.
BF nominate a list of names to BUCS based on the agreed criteria, BUCS will perform the selection.
The BUCS and BF Performance Criteria for consideration for nomination can be found here.
Due to the impact of COVID we have increased the window in which athlete performances have been considered against the criteria.
Fencers currently meeting the Performance Criteria (PC)
Will Deary – Kings College, London (PC1)
JJ Webb – Middlesex University (PC1)
Barnaby Halliwell – Durham University (PC2)
Laura Sheffield  – Edinburgh University (PC2)
Susan Maria Sica -University of Rome "La Sapienza" (PC1)
Caitlin Maxwell – University College, London (PC1)
Further athletes may apply under Performance Criteria 5. The application process will include completing an Athlete Assessment form to evidence their position within the BF pathway using the BF pathway components and standards. Athletes are encouraged to review their assessment with the relevant ADP weapon lead.
For a copy of the Athlete Assessment form please CLICK HERE or email Shelley Robinson, GBR Administrator, [email protected] and copying in the Weapon Lead.
This assessment form must be completed and sent (directly from the athlete) to Shelley Robinson, GBR Administrator, [email protected] by 12 noon on 8th March 2021.
The nomination meeting will take place on 9th March.
All nominated athletes that wish to be considered for selection will then be required to completed a BUCS form (on the BUCS website) by 11th March.
BUCS Selections
Selections will take place on 13th April 2021.
Selected athletes will be notified by email by BUCS by 20th April 2021 and the team announced by 21st April 2021.
The expected athlete cost for participation in this event will not exceed £3200
For further information  contact  Shelley Robinson, GBR Administrator, [email protected].