BUCS: WORLD UNIVERSITY CHENGDU SUMMER GAMES UPDATE
As anticipated, BUCS confirms there will be no GB Student Delegation attending the upcoming rescheduled Chengdu Games in 2023.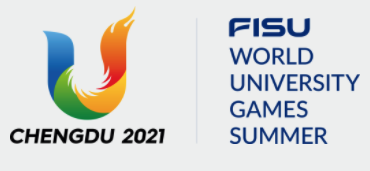 The statement is available on the BUCS official website HERE.
"In March 2022, we regretfully announced the withdrawal of our GB Students delegation from the FISU Summer World University Games informed by several factors. The Games, due to be held in Chengdu, China, across June and July 2022 were subsequently postponed to July and August 2023.
With an endeavour to work in the best interests of our members and students a diligent review process was conducted in association with national governing bodies to reconsider our position. Following a recommendation from the International Advisory Group (IAG) and ratification by the British Universities and Colleges Sport (BUCS) Board, BUCS wishes to provide clarity in confirming that we will not be sanctioning a GB Students delegation on behalf of the United Kingdom of Great Britain and Northern Ireland to attend the upcoming rescheduled Chengdu Games.
This decision is not taken lightly and again is informed by a range of information from key external stakeholders, in-depth discussion within our IAG and Board, financial considerations and concerns with ongoing international situations and their potential impact on our students and support staff. We will always put the health and safety of our student-athletes and support staff first in our decision-making.
Following our recent European and World successes at the EUSA European Universities Games and Winter World University Games, with both delegations becoming the most successful in our history, it is a significant and positive period for the international university programme in BUCS.
Our focus, attention and preparations have already begun as we build towards the various World University Championships scheduled for 2024, and the next editions of both the Winter and Summer World University Games to be held respectively in Torino, Italy in January 2025 and the Rhine-Ruhr region in July 2025.
It is therefore a very difficult decision to have taken to not send a delegation to Chengdu, however, we are confident that it is the right one for BUCS at this juncture."
To receive the Fencing Digest, our new weekly summary email featuring the previous week's latest news and announcements: Sign up here.