BETH DAVIDSON NAMED AS UK COACHING AWARDS FINALIST
Congratulations to Beth Davidson, who has been named as a finalist for 'Online Coach of the Year' in the 25th annual UK Coaching Awards.
Beth turned to online training to combat the restrictions during lockdown. In response to the announcement that she is a finalist in the UK Coaching Awards, Beth said, "To be recognised by my peers is a huge honour! It has been a privilege to have the opportunity to work with fencers around the world during lockdown as it became a space less lonely! This award is a a recognition of that resilience!"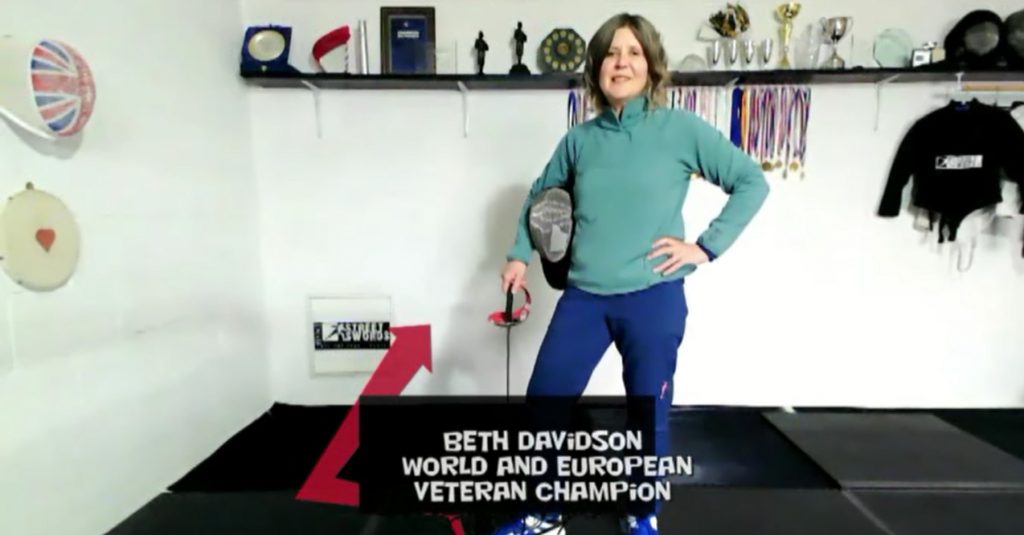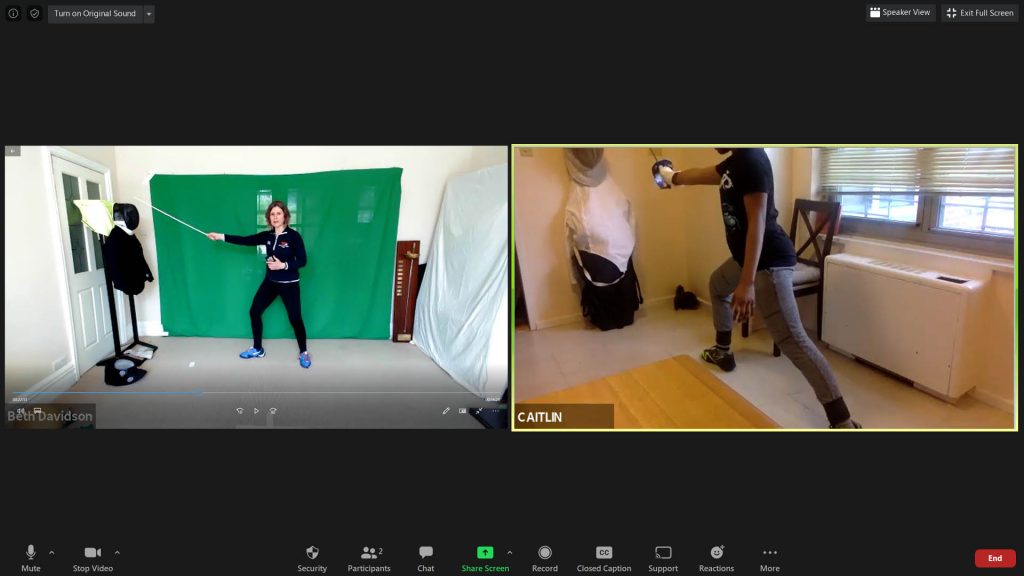 This is a landmark year for the UK Coaching Awards, which is celebrating its 25th anniversary, and today the names of the 2022 finalists have been announced, including fencing's Beth Davidson, a finalist for Online Coach of the Year.
The annual showpiece is an unforgettable occasion where coaches nationwide are recognised for their incredible contribution in transforming lives and communities across their sport.
The Awards – regarded as the most prestigious within the coaching community – has for the past 25 years been a celebration of the tremendous impact of great coaches and great coaching – from delivering high quality technical coaching and improving physical capabilities, to supporting people holistically on their journey through sport and physical activity.
For this anniversary year, the awards ceremony will be held on 6th December at The Queens Hotel in Leeds.
From the nominations, an expert judging panel has carefully deliberated and selected the finalists below:
Change a Life Award, supported by Sport England
·       Adam Romaine (parkour)
·       Stephanie Buchanan (equestrian)
·       Tony Kerr (paddlesports)
Community Coach of the Year – Adult, supported by Sport England
·       Byron-lee Durkin White (wheelchair rugby)
·       Heidi Blunden (cycling)
·       Jordan Bedford (multi-sport)
Community Coach of the Year – Children and Young People, supported by the Children's Coaching Collaborative
·       Bob Mowlem (football)
·       John Daily (multi-sport)
·       Kady Chatman (equestrian)
High Performance Coach of the Year, supported by UK Sport
·       Alexandre Rochas (diving)
·       Simon Watts (cycling)
·       Tracy Whittaker-Smith MBE (gymnastics)
Online Coach of the Year
·       Beth Davidson (fencing)
·       Jannette Cardy (multi-sport)
Talent Development Coach of the Year
·       Peter Maliphant (orienteering)
·       Stephanie Gill (archery)
·       Vlada Priestman (archery)
Young Coach of the Year, supported by Reading Room
·       Calum McCallum (multi-sport / rugby union)
·       Callum Windsor (parkour)
·       Lexie Williams (rugby union)
The following categories will be awarded in support of coaches:
Coach Developer of the Year
·       Brogan Jones (mulit-sport)
·       Jesse Engelbrecht (squash)
·       Simon Kirkland (multi-sport)
Coaching Podcast of the Year
·       Locked In Shed (snowsports)
·       Parkour Coach Companion (parkour)
·       Walking on Air (nordic walking)
Inclusive Coaching Award, supported by sportscotland
·       Camp Inspire (multi-sport)
·       Sense Sport & Physical Activity Programme (multi-sport)
·       Worcester RFC Mixed Ability (rugby union)
UK Coaching's CEO Mark Gannon reflects on the huge variety of coaching talent announced as finalists, saying:
"We are delighted to announce our finalists for the 25th UK Coaching Awards. From over 350 nominations – a staggering amount – this year the bar has been raised once again, and whilst we are fully aware of the power of coaching, our brilliant coaching workforce continues to surprise us and change lives and communities. The awards showcase the very best of coaching at all levels and we look forward to celebrating with the nominees and winners on the night.
"It is so important that we acknowledge and thank our coaches as they work tirelessly to support more people into physical activity and sport across all levels – to help build communities, tackle inequalities and inspire people to be the best they can be, whatever their aspirations.
"This year has been a special one for major events and competitions like the Commonwealth Games and Women's European Championships that have delivered outstanding performances from athletes and coaches alike.
"A huge thank you, to all our coaches across the UK, and to our finalists. We are all looking forward to celebrating your achievements in December."
Beth also did an interview with Radio Tees for the BBC which can be heard (45 minutes in) here: https://www.bbc.co.uk/sounds/play/p0d4r8fd
Don't miss the latest news. Subscribe to our weekly summary email, The Fencing Digest, featuring the previous week's latest news and announcements. Sign up here.