BF Media: How To Report International Results
We need your help to promote GBR fencing.
Apart from national championships, British Fencing does not have dedicated media representatives attending the vast majority of events where GBR athletes are competing, and relies for the most part on coaches, athletes, parents and supporters for images and information from international events. We also use the resources of the FIE and other national NGBs and fencing organisations where we can.
During the season there are a great number of fencing events involving our athletes all over the world. You can help us by letting us know of results as soon as they happen.
HOW YOU CAN HELP
If a GBR athlete or team wins a medal at an international competition, please get in touch as soon as possible.
Please send all images and copy to: [email protected]
(BF weapon leads / ADP coaches, please use the results comms WhatsApp channel)
We need two things: a photograph and a quote from the athlete.
PHOTOGRAPHS
A great photograph for reporting a medal win might show the athlete:
– approximately waist-up
– with their medal or trophy, in their podium kit
– with the event branding in the background
– showing the BF or GBR logo
– smiling!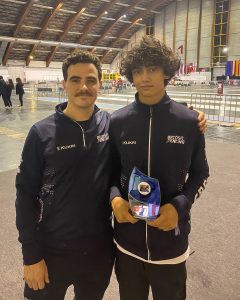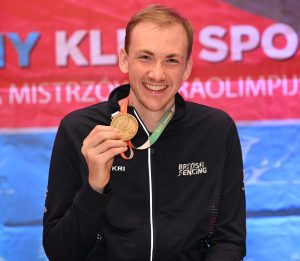 Try to take the photo in the best light in the room and as sharp as possible. (The photo can be with or without their coach, but if the coach is included, please make sure to name them.)
We usually prefer these to 'formal' podium photos. This is because on podiums a) people are often widely spaced and some distance away, b) it's often more difficult to make out faces, and c) it is much more difficult to get a good resolution image using only a smartphone.
If it has to be a podium photo, often the slightly less formal ones work best after any anthems etc. and/or formal images are done. Try and get as close to the athlete(s) as you can.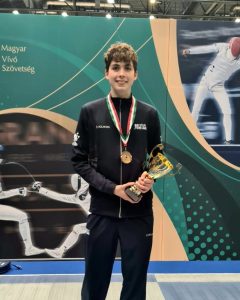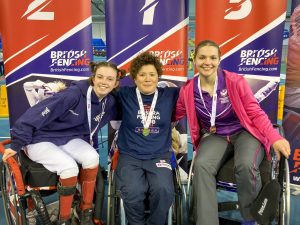 For team shots, all the same guidelines apply. Try and get the athletes as close together as possible.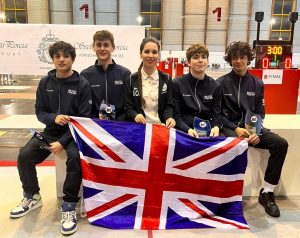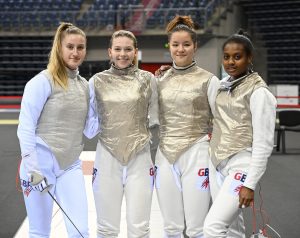 QUOTES
Please ask the athlete(s) for a quote about the competition result. A couple of paragraphs would be ideal. Useful questions to help this along could include:
What does this medal mean to you?
What was the biggest challenge today?
What have you learned from this experience?
Who helped you get here? 
What's the moment you're proudest of today? 
Ideally this should be sent as text, smartphone audio recordings of a quote sent as a digital file are also acceptable. For some athletes, asking them for a quote via text may be a better solution.
Additional quotes from coaches are also welcome.
OTHER THINGS YOU CAN DO
If there is an 'official' photographer or local media representative present, you could ask them where they are publishing their images to, and if it is OK to re-use them – if so, please pass that information on.
If you wish to support us by providing longer, voluntary reports from international events that you attend, please submit these to:  [email protected]
(Please note that any reports should cover all GBR athletes competing in the event – not just your pupil, child, or clubmates!)
BF MEDIA COVERAGE
BF will cover British competition success to the best of its ability with the resources available, taking a flexible approach.
FOR THE FOLLOWING EVENTS:
–       All European Fencing Confederation Cadet (U17) and Under-23 circuit events
–       FIE Junior (U20) World Cups –       FIE Senior Satellites, World Cups and Grands Prix
we will do our best to provide:
'GOOD LUCK' POSTS
We usually publish these on social media on the Thursday or Friday before weekend competitions where GB athletes will be competing. These will include streaming links where possible.
MEDAL POSTS
We will publish congratulatory posts on social media as soon as possible after we receive details and images.
ROUND-UP REPORTS
If GBR athletes win medals, these are to be published on Monday or Tuesday on the BF website following the weekend's competition.
This round-up report will only include events where results are available and ratified by the European Fencing Confederation or FIE.
In addition, for Grands Prix, Senior World Cups and nominated Junior World Cups we will also post individual reports on the BF website.
For Cadet/Junior/U23/Senior European Championships and Cadet/Junior/U23/Senior World Championships, including wheelchair events we will also provide frequent social media updates (while athletes are still competing) and a longer dedicated report for medal-winning results at these events, as well as a championships report afterwards. For senior results, press releases will be sent out.
For Veteran European and Veteran World Championships BF will post daily on social media, and also re-post and publicise any BVF produced online summary reports.