BRITISH FENCING CHARITABLE FUND DIRECTORS
Francesca Gliubich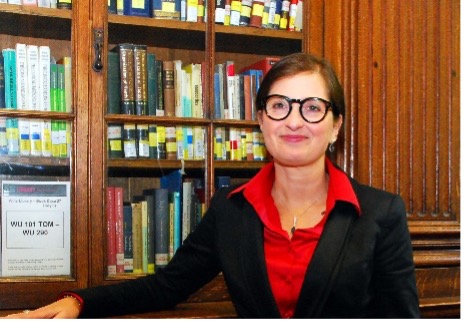 Francesca joined the Charity in Autumn 2019 as Chair of Trustees and provides strategic direction to the Charity, working closely to British Fencing to support fundraising activities.
Francesca was never a fencer herself, but the passion for this sports runs in her family: her Grandfather, father, husband and son all are accomplished fencers.  Francesca is a scientist and currently is the Director of London Advanced Therapies, based at King's College London.
Francesca is also a Trustee of the William Harvey Research Foundation.
Tom Cadman

Tom provides legal guidance to the BF Charitable board and overseas compliance
Tom has been a BF board member since 2013 and re-elected in 2017. He is a solicitor and is currently the Director of Governance and Legal Services at the Chartered Institute of Arbitrators.
An epeeist, he fenced for Great Britain at cadet, junior and senior world championships between 1995 and 2009 as well as for England in 4 Commonwealth Fencing Championships winning 1 gold and 2 silver medals in the team events. He has also won the British Championships at cadet, junior and senior level.
John Troiano

John provides financial oversight to the BF Charitable board
John has served as a Director of British Fencing since 2012, chairing the Audit, Governance, and Risk Committee. He has been a competitive fencer since the age of 15 and continues as a successful member of the GB Veteran team today. John has represented Great Britain at junior and veteran level, and England at senior level. Previously he has held positions as a selector, a member of the Foil committee and a member of the Referees Committee. John is Global Head of Distribution at Schroders.
Back to the British Fencing Charitable Trust main page.