BUCS individual Championships
The BUCS individual championships is a 3-day event covering all three weapons (1 male and 1 female event per day, Friday–Sunday). The championship takes places every year at the Graves Tennis Centre in Sheffield as part of BUCS Indoor Championships. Seeding for this competition is done by the Great Britain senior national rankings. The competition format is 1 round of poules, then a cut to the nearest complete round for direct elimination (DE) matches. As of 2019, there is a Plate competition for anyone who is cut or knocked out in their first DE. Due to the format of the competition, it is common for athletes to enter multiple weapons across the weekend.
Podium places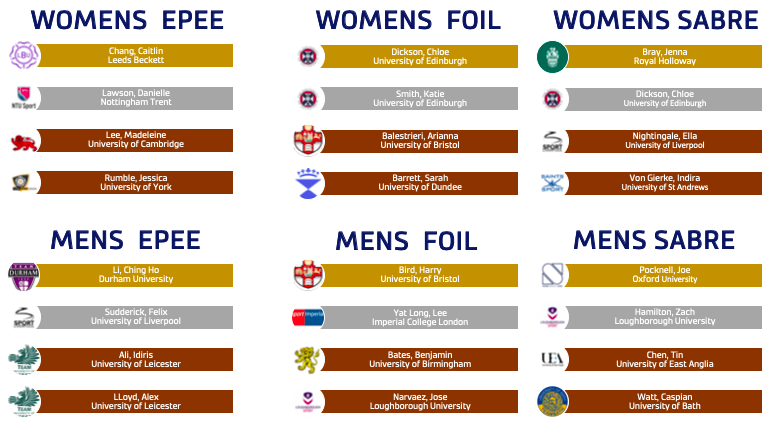 A full list of results can be found here.