COACH REQUIRED: UEA FENCING CLUB
University of East Anglia Fencing Club is seeking a Level 2 Foil and Epee coach to help support the club.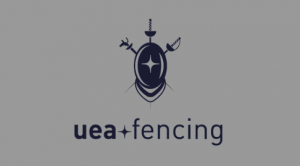 From UEA Fencing Club:
Venue: UEA Sportspark, University of East Anglia, Norwich, NR4 7TJ
Times: Mondays 7.40 – 10.20 pm (University Term Time)
Occasional Saturday and Sunday sessions are desirable but negotiable with applicants.
Qualifications: Level 2 Foil & Epee (Sabre desirable but not essential).
Salary: £25 per hour
Those interested, or for more information, should contact [email protected].
---
Don't miss the latest news. Subscribe to our weekly summary email, The Fencing Digest, featuring the previous week's latest news and announcements. Sign up here.