ADVANCED COACHING PROGRAMME
This page is intended for all coaches interested in BF's Advanced Coaching Programme.
1st November 2023 – Please note that this page is currently being updated – check back in a few days for more information!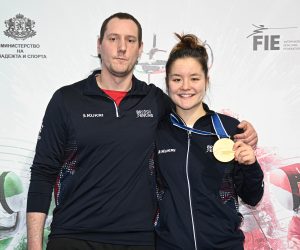 Objective
The aim of British Fencing's Advanced Coaching Programme is to support the growth of our coaches through the exploration of their own coaching philosophy, reflective practice and values as well providing an opportunity to explore performance, athlete and season planning.  Other subject areas will be skill acquisition, session design and deepening the understanding of the coach and athlete pathway philosophy and our responsibilities within it.
Who is it for?
Cohort 1 of the Advanced Coaching Programme will consist of those coaches currently supporting the Athlete Development Programme and coaches currently engaged with their own development supported by BF. 
When is it running?
The first 2 modules will begin on Friday 30th June 2023 and will take place at PGL Liddington, Foxhill, Liddington, Swindon, SN4 ODZ (what3words: mint.sparkles.racetrack).
How can I apply?
If you are interested in attending the Advanced Coaching Programme in the future, please reach out to either Lorraine Rose ([email protected]) or Dusty Miller ([email protected]).